10 places you MUST visit in China!
By Katie Arango

China is a massive country, brimming with stunning natural beauty, sprawling urban centers, and an incredible history stretching back thousands of years. Since you'll probably only have limited time on your trip to China, we've done our best to bring you the top places to visit, from the cultural heritage sites, to the natural attractions, to the cityscapes.
1. Jiuzhaigou Valley
The Jiuzhaigou Valley located in Southwestern China has always been regarded by the Tibetans as holy and it's not hard to see why. This Giant Panda paradise (don't get too excited, they're quite hard to spot in the wild) has the bluest of blue lakes, waterfalls, green forests and snowy mountains – all at an altitude of 2000m above sea level. The name of this nature reserve comes from the nine Tibetan villages that are located in that area, seven of which are still populated.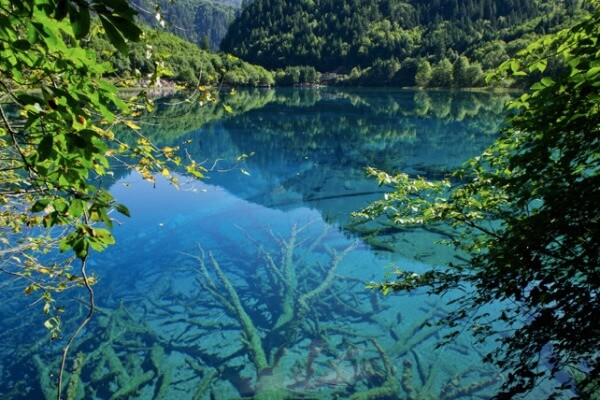 2. Li River
Beautiful rock formations? Check. Stunning scenery? Check. A cruise down the Li River either by ship or a small bamboo raft, is definitely one of the top 10 places to visit in China. This major tourist attraction of Guilin is famous for it's karts landscape and boasts many features, including parks, colorful mountains, caves and even a hill that looks like an elephant drinking from the river.
3. Zhang Jia Jie
This national forest is widely considered one of the most beautiful places in China. Characterized by its cliffs and sheer mountain faces rising up from the valley like skyscrapers, you might consider it equal parts beautiful and unnerving. You can take the 1000+ ft. tall glass elevator built right into the side of a huge cliff, or walk along the sheer mountainside on a 3 ft. wide glass walkway. And if this scene seems other worldly to you, you're not alone. Scenes from the movie Avatar were shot here.
4. Shanghai Bund
Number seven on our list takes us away from the outdoors and over to urban China. The Bund has symbolized Shanghai for almost a century and was formerly home to many important centers of industry, including banks, big businesses, newspapers, consulate buildings, etc. These historical buildings along the Huangpu River give us a glimpse of the Shanghai of yore. Also, when walking in the Bund, you've got great views of the skyscrapers of Pudong, making it an easy place to see China's impressive growth over the past couple of decades.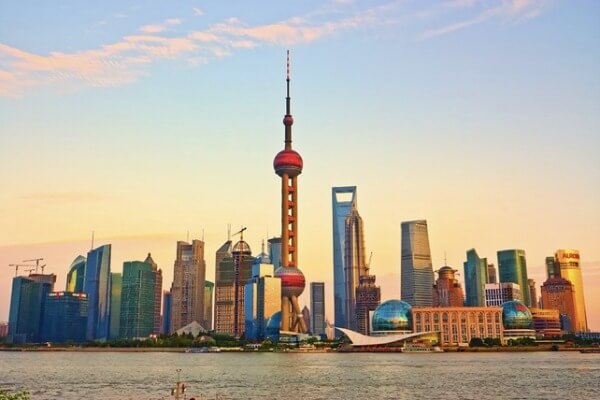 A view of Pudong Lujiazui from the Bund Photo Credit
5. Yellow Mountain
Huangshan, one of China's most important tea-growing mountains, has long been the subject of Chinese poetry and artwork (think ink paintings). It is considered sacred in Daoism as it was the site where the Yellow Emperor became immortal. This mountain range in Eastern China is known for it's stone steps – which are over 1500 years old, perfect for today's brave hiker!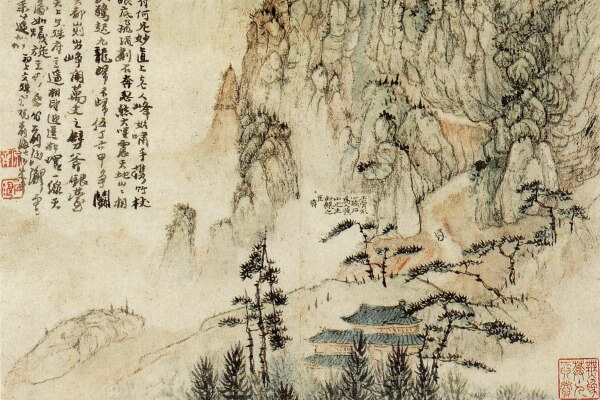 Photo Credit
6. West Lake
If you're looking for an example of the Chinese ideal of harmony between man and nature, look no further than West Lake. This cultural icon shows the value that China places on improving landscapes and is so beautiful it's inspired countless poems, songs and works of art since the 9th century! The verdant foliage, the trees and flowers in bloom, the lake and the temples, pagodas and artificial islands all against the hills in the background contribute to its overall atheistic.
7. Zhouzhuang Water Town
Only one hour away from Shanghai, China's Oldest Water Town, Zhouzhuang, is another must-see on your trip to China. This restored ancient town, frequently called the "Venice of China", is home to beautiful 900 year-old residences, temples and bridges waiting to be explored. And don't forget to try the local delicacies – Wansan pork shank and other delicious pastries.
8. Terracotta Warriors
The famed Terracotta Warriors, located at the foot of Mt. Li in Shaanxi Province were originally buried with the first emperor of China, Qin Shi Huang in order to protect him in the afterlife. Over 8000 soldiers, chariots and horses – all ready for battle – were created back in the second century BC, and only discovered in 1974! Four archeological pits contain the life-sized figures, and the work there is ongoing.
9. The Forbidden City
Chinese Imperial Palace of the Ming and Qing Dynasties, also known as the Forbidden City, is a must-see on any trip to China. Located right in Beijing, this UNESCO World Heritage site was home to Chinese emperors for almost 500 years! Nowadays, it serves as a museum, housing Chinese art and artifacts in it's over 980 ornate buildings.
10. Great Wall
And of course, at number one, what trip to China would be complete without a trip to the Great Wall? Though this massive structure is not actually visible from space, it's still quite impressive and well worth the trek from Beijing. Construction of the Great Wall (or Long Wall as the Chinese call it) began around 200 BC, and continued to grow throughout the Dynasties. The section that you can see today was built during the Ming Dynasty, back in the 14th century.
Have you spent time in China? We want to know, what would you add to this list