When in Spain, we cook paella
By Kate Rau

Meaghan Kincaid is studying Business Economics at SUNY at Oneonta. This summer she spent eight weeks in Spain, completing a marketing internship at a leading co-working company in Barcelona.
"Our marketing department truly was a cohesive team that conquered the day in and day out changes of the community we strived to keep informed and the company we represented," she writes on her blog, My Travels Abroad.
Below is an extract of a recent blog post, where Meaghan recounts an evening spent cooking paella with Connectors and friends in Barcelona.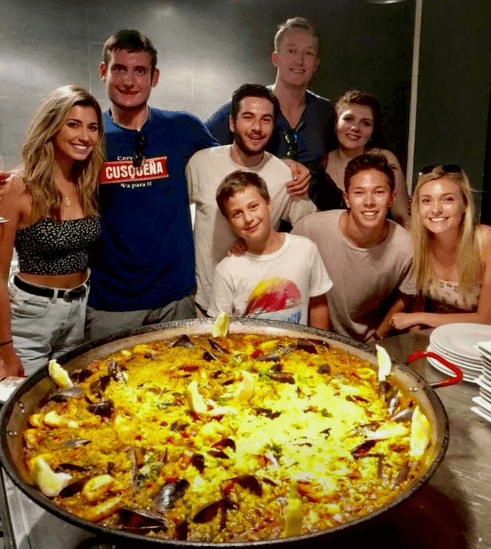 Paella is one of Spain's most famous dishes and who would I be if I didn't sign up for a paella cooking class? Let me just say, making this delicious dish from scratch made all the difference. The tedious cooking process brought out flavors of garlic, saffron, and many, many more.
"Check to see if they are still alive, before we cook them"
Hands started grabbing at the freshly picked seafood we had just bought from the
La Boqueria
.
We bought mussels, prawns, squid, and clams; some of my absolute favorite seafood and among the freshest I have ever had the pleasure of eating too! Mussels were being cleaned and checked to see if they were still alive with knives. Squids were being squeezed and diced. And prawns were being cleaned. I, for one, chose to sit that part out. I tried at first and then realized my calling was to cut cheese. Yup, that's right, cut cheese. Amid the chaos of homemade sangria and paella constantly being tended to, we also had cheese and ham platters to tide us over. I took my job very seriously, designing the plate as best I could, it's a process, trust me.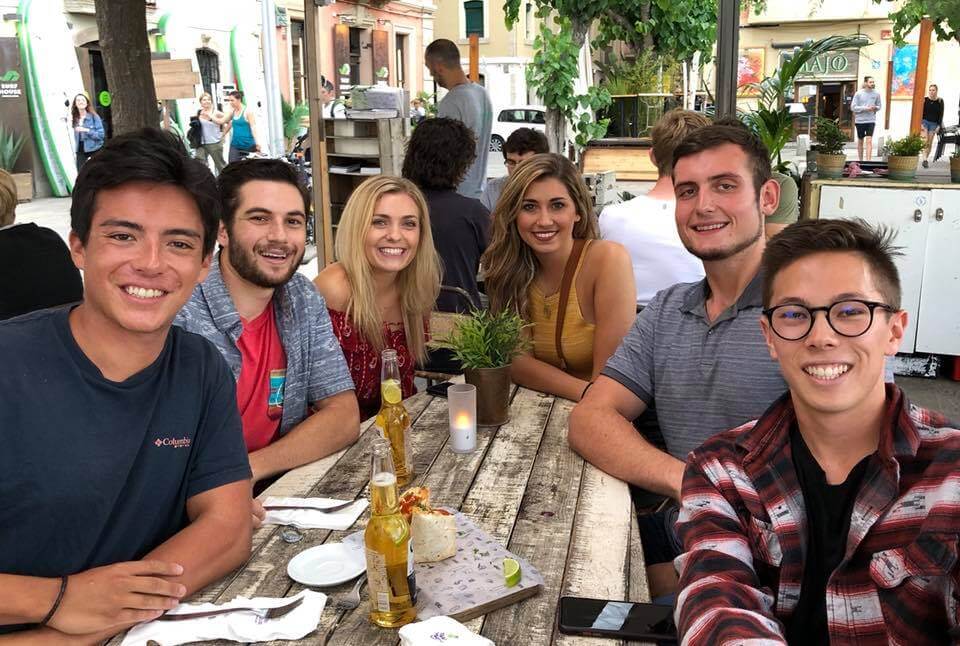 Follow Meaghan's adventures abroad on her blog.
To find out more about our internship programs in Barcelona, browse opportunities and read reviews here.