Alumni Interview: Mariam Said, Dublin Architecture Intern
By Sarah Dilworth

Armed with a degree in Architecture, Mariam began an internship at an architecture firm in Dublin in the Spring of 2016. During her 8 month long internship she mastered a new design software, worked on impressive projects, and saw first-hand how a small architecture firm is run. She also fell in love with Ireland and the friendly people of Dublin! Learn more about her reason for completing an internship, what she learned, and her advice for other students in our interview with her.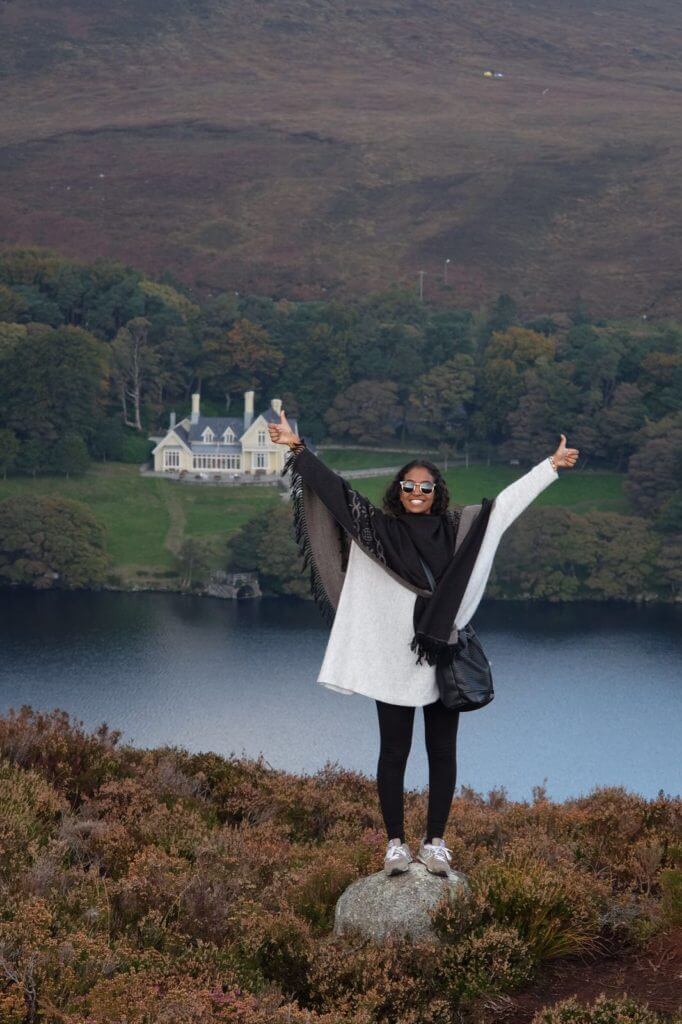 Why did you choose to intern in Dublin?
I have not had any workplace experience in architecture previous to going to Dublin. However I did have a degree in Architecture. My intention was to complete my Masters in Architecture in Dublin and work experience elsewhere. I knew I wanted experience abroad. I was searching online for internships in architecture outside [of my hometown of] London and came across Connect-123. I found that they had opportunities for internship in my field of study in Dublin. I applied straight away.
Everything happens for a reason. This experience made me realise why my previous plans did not work out.
Tell us a little bit about the company you interned for and your working environment there.
The firm I worked for was founded 12 years ago and is an acclaimed RIAI & RIBA sustainable ecological architecture, urban design and advanced BIM practice. It is a practice that sets new standards in design for projects of all scales, from domestic to commercial.
I worked closely with the co-founder for 8 months in the Dublin office, which was absolutely amazing. He was my mentor and I continue to think very highly of him. He taught me everything I could possibly know about architecture and managing a practice. I got to know how he thinks and his ethos which was admirable. I also learned vital life hacks from him. It was a professional, respectful and healthy environment.
Describe a typical day at your internship.
It was never a dull moment in the studio, there was always something to talk about, new projects, new ideas, new snacks and so on. A typical day in the studio consists of a 9:30 am start, setting up the work station for work. A brief discussion from my supervisor regarding the process and progress of a project, directions, daily task and then starting the projects. 1 hour lunch in the middle of the day. Social conversations about any topic that comes into our mind (not necessarily about architecture). We would make visits to sites so that I have first hand experience of a project we have been working on. I would normally finish work at 5:30 pm.
What types of tasks and projects did you start off with at the beginning of your internship? How did your assignments evolve in your 8 months interning?
I finished university with AutoCad, VectorWorks and SketchUp software skills. However, in my internship ArchiCad Software was used and I had to learn that from scratch. The first couple of weeks consisted of one to one tutorials and also tutorials online. At first, my work was very basic, but I learned the software fairly quick! My first project was drawing up a 3D model of a residential building in Barton Grange including it's context.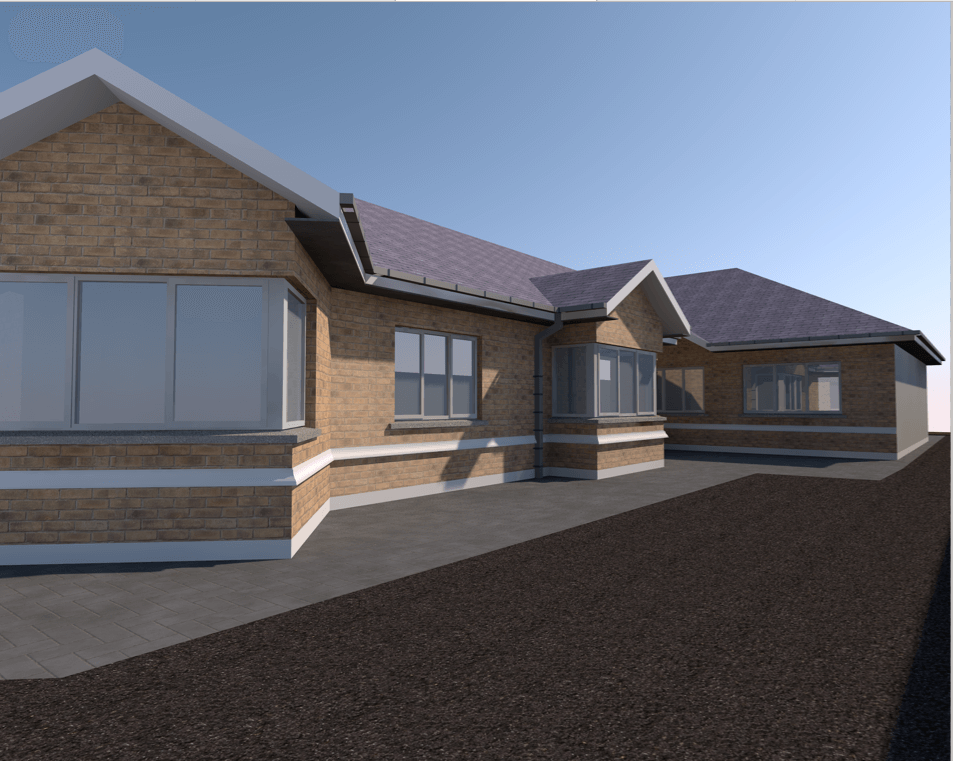 Towards the end of my 8 months internship I learned things in more detail. I learned the regulations and standards of designing. I went from making models in 3D to creating detailed designs, adding annotations on drawings, putting technical drawings together, and was given the opportunity to design a leisure centre which was my biggest accomplishment and problem solving with Traffic Managing.
Can you share what accomplishment in your internship you are most proud of?
Learning ArchiCad and working with BIM. Being able to create models that look very realistic. Designing a Leisure centre from scratch and problem solving for Traffic Management for a new and upcoming project. Using what I learned, I was then able to re-design my passed university projects making sure they meet with the regulations and standards I have learned.
How did your experience differ from any expectations you had prior to arriving in Dublin?
I did not have any specific expectations. I accepted that it would have either worked for me or not and I was going to learn from anything I gain from it. It was more about fear to take a big step like this. But this was the best decision I have ever made. I have learned more than I had expected to. It was like an intense course to be a better version of myself.
I had not expected to meet such amazing people. Within the studio there was 3 other interns from other parts of the world that I met. I learned so many things from them and I also shared with them what I knew.
What will you miss about living in Dublin?
Life experiences and learning basic survival techniques. My supervisor/mentor and the conversations we had. I feel that there is still so much that I could learn from him. The beautiful country and the lovely people of Ireland. Dublin is fairly small compared to London therefore everything being close by was very helpful compared to London where everything is more spread out.
Can you share your plans for your future career/education?
Because of the amazing experience I have gained, it has given me confidence to take on new projects and challenges. I have designed a primary and secondary school that will be built in my hometown. I now feel prepared to go back to university and use what I have learned for my Master's Degree.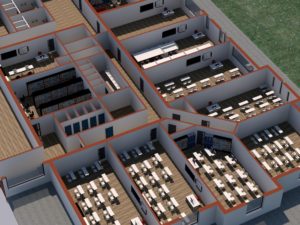 Do you have any advice for students considering an internship abroad?
Do not be scared to take risks. This was the first time for me to just get up and leave on my own, I have always been in a family orientated environment and I moved to somewhere where I knew absolutely no one. The beauty of this is meeting new people and creating your new family.
It is never easy at first but you must be patient and look for positivity in whatever it is that is going on. I didn't think twice I jumped at the opportunity. It was a make or break but it turned out to be the best experience for me. It all depends on what you do with your experience. Try new food, go to new places, meet new people. Just do not hold back you never know what you are missing out on.
"Experience, travel – these are an education in themselves" -Euripides
Thanks, Mariam, for your openness, your advice, and your enthusiasm. Dublin misses you!
If you are interested in an internship in Dublin, in architecture or in any one of the dozens of other fields, click here to get in touch!