Shooting for the stars: How my Astronomy Internship in Dublin helped land me a job at NASA
By Kate Rau

Working at NASA's Goddard Space Flight Centre is a pretty big deal. It's where communication happens between mission control and orbiting astronauts on the International Space Station. It's where all things Hubble originate. And it's home to the largest US team of scientists, engineers, and technologists who build spacecraft, instruments and new technology to study Earth, the sun, our solar system, and the universe.
For Staci, an extraordinary Connect-123 alumnus who did an astronomy internship in Dublin, Goddard is where she gets to share her love of stars, planets, and space with others. Since her internship at an Irish astronomical society some two years ago, Staci has kicked off her career at NASA working as the Events Outreach Coordinator for the Solar System Exploration Division and as the International Partnership Coordinator for International Observe the Moon Night.
We chat to Staci about her experience abroad and how an opportunity to engage the Irish public on all things astronomy led to her current role at NASA.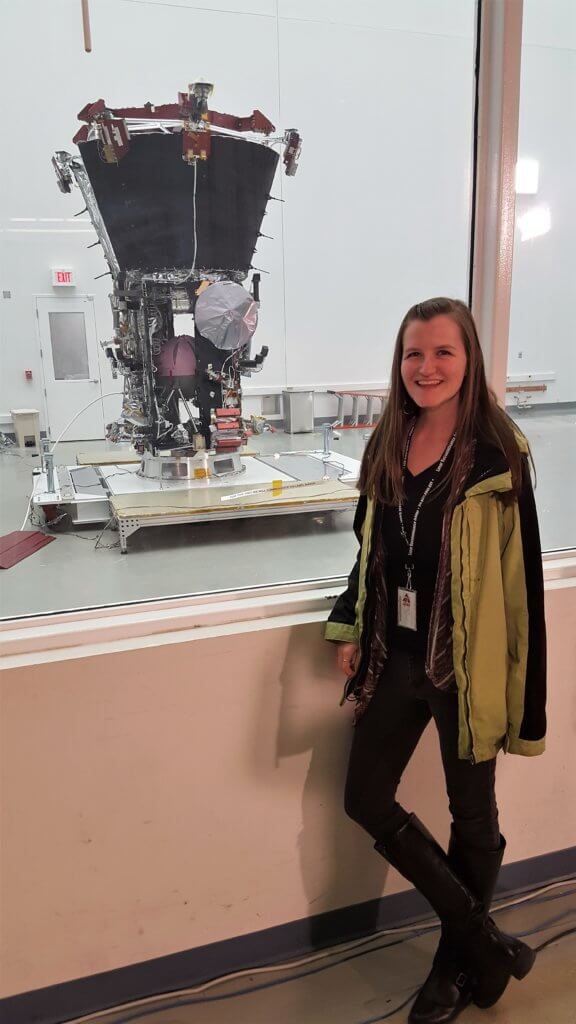 What made you decide to do an internship in Dublin?
After graduating from college (I have a B.S. in Astrophysics and an M.S. in Astronomy from the University of Iowa), I wanted to do a bit of traveling but also wanted to maintain a connection with my specialization. This is where Connect-123 came in. I wasn't expecting Connect-123 to find me an internship that fit with my area of expertise because it's not the most studied topic. However, the team surprised me with a placement in a wonderful organization that allowed me to share my passion for astronomy.
I worked as an Astronomy Support intern for an Irish astronomical society near to Dublin. Here I planned and implemented observing opportunities to engage the public with astronomy. At these events, I conversed with attendees about the night sky and answered a variety of questions, ranging from "What is the Milky Way?" to "How do stars form?" During my time there I also wrote and edited articles for their monthly magazine.
What was the best part of your experience abroad?
The astronomical society was awesome because not only was I able to promote astronomy as part of my work, but I was also given the opportunity to do a lot of traveling. One of my fondest memories is attending the Mayo Dark Sky Festival in County Mayo. At the festival, I met some incredible people who all shared a passion for both astronomy and the preservation of dark skies.
Because of this internship, my confidence in exploring new places and in meeting new people has increased dramatically. It was difficult to venture to unfamiliar locations without feeling a bit overwhelmed, but with the support of my host family, other interns, and the Connect-123 Dublin team, I was able to overcome my initial anxieties and dive right into these new experiences.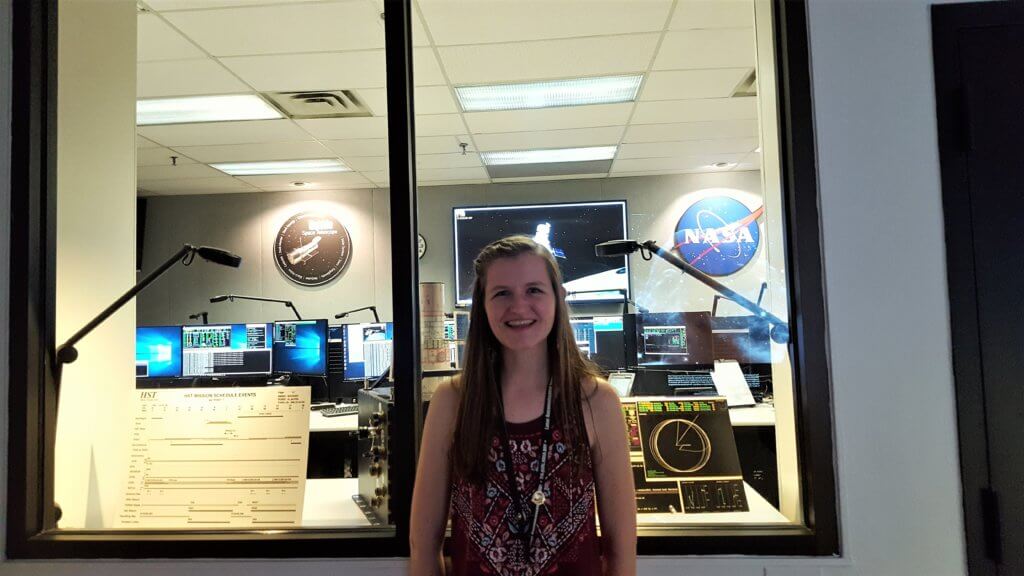 Did your internship abroad have an impact on what you are doing now?
I am currently the Events Outreach Coordinator for the Solar System Exploration Division at NASA's Goddard Space Flight Center in Maryland. My job is to get the word out about the really neat and awesome science that's occurring within the Solar System Exploration Division at Goddard. I do so by organizing events and providing outreach materials to our scientists.
My internship abroad definitely had an impact on my current work, as I was able to meet a lot of people from diverse backgrounds, and this experience has helped me in reaching out to and connecting with individuals both at NASA and the public. One of the projects I'm working on is an event called International Observe the Moon Night. This is an annual event where people all over the world are asked to celebrate lunar science. One of our goals is to increase the international aspect of the event, and my experiences abroad have really helped me in this respect. I've even been able to reconnect with the Irish astronomy society and learn what's been going on back in Ireland, which has been fabulous.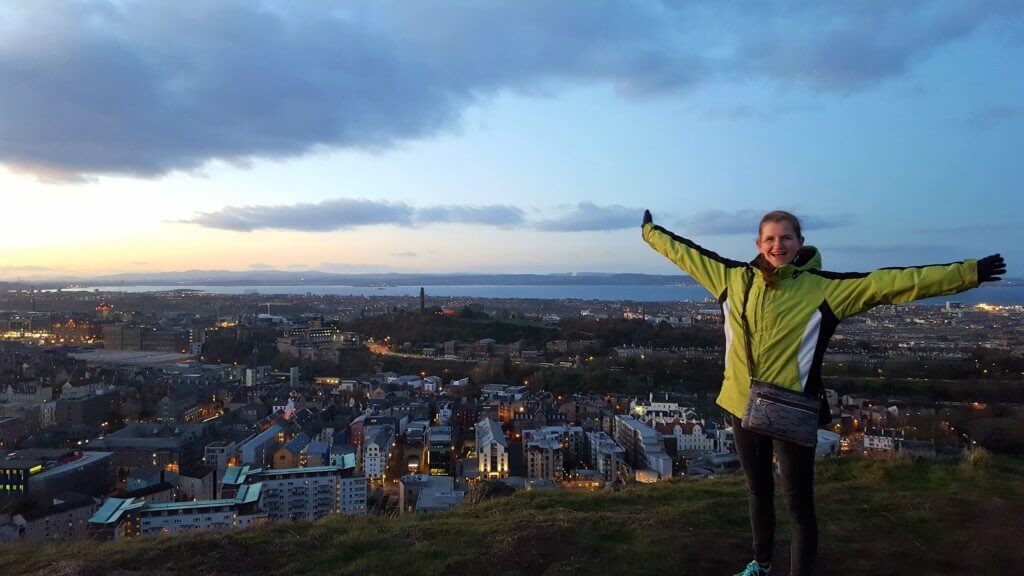 What did you think of Connect-123?
Connect-123 is incredible! I loved all the support that I was given before, during, and after my internship. The Dublin program coordinator who handled my internship is an absolute gem, and it's obvious that she cared about my experience abroad from the first day I arrived. If I ever needed anything or had an issue pop up, she was incredibly easy to reach and made sure that all the interns were able to reach one another as well. I also loved all the activities she planned for us – the hike in Howth was my favorite!
I will always be grateful for Connect-123's hard work and dedication on finding me this internship in Dublin. Dublin itself is a marvelous city with a vibrant atmosphere full of kind-hearted people. It's difficult to walk down a street and not hear or see someone playing a musical instrument or entertaining passersby in some other way. I didn't live in the city center itself, but the public transportation system is very well laid out which made traveling quite easy. I stayed with a host family which was absolutely wonderful – I was able to delve right into Irish culture, and now I have a second family abroad! I miss everyone that I met while interning but am glad to say that I now have friends to visit in Ireland.
What would you say to anyone considering our program?
Do it! Just dive right in. Connect-123 will be there for you throughout your journey.
Click to read Staci's testimonial about her internship experience in Dublin.
Connect-123 offers internship opportunities in Dublin in a wide variety of industries. If you are interested in an Internship in Dublin, click here to get in touch!
Click here to read testimonials from our Connect-123 alumni.