Back to Buenos Aires!
By Steven Levy

By Guest
18 February 2014
Vanessa Ashley recently spent over 7 months in Buenos Aires – completing an internship, making friends, and getting to know this city that she used to call home.
I just finished my seven-month internship in Buenos Aires, which rounds out my total time in this beautiful city to just about three years.
When I was 3-years-old, my father flew our entire family out for a vacation in Argentina. Only after all our stuff started to arrive did he reveal that this trip was going to be more or less permanent. "Bienvenidos to your new home!"
We spent a little over two years living the expat life on Avenida Alvear in Recoleta, leaving shortly after my baby sister was born. My memories of the city were fleeting, but Argentine culture still played a prominent role throughout the rest of my childhood. Choripan and milenesa made their way into our regular dinner routine, my parents were never able to shake that late-night life schedule (because its clearly superior), my older sister and I suffered constant heartbreak over the lack of dulce de leche in the US, and Buenos Aires was never far from my mind. However, as the years passed, it was hard to differentiate my actual memories of Buenos Aires from the stories my family told time and time again.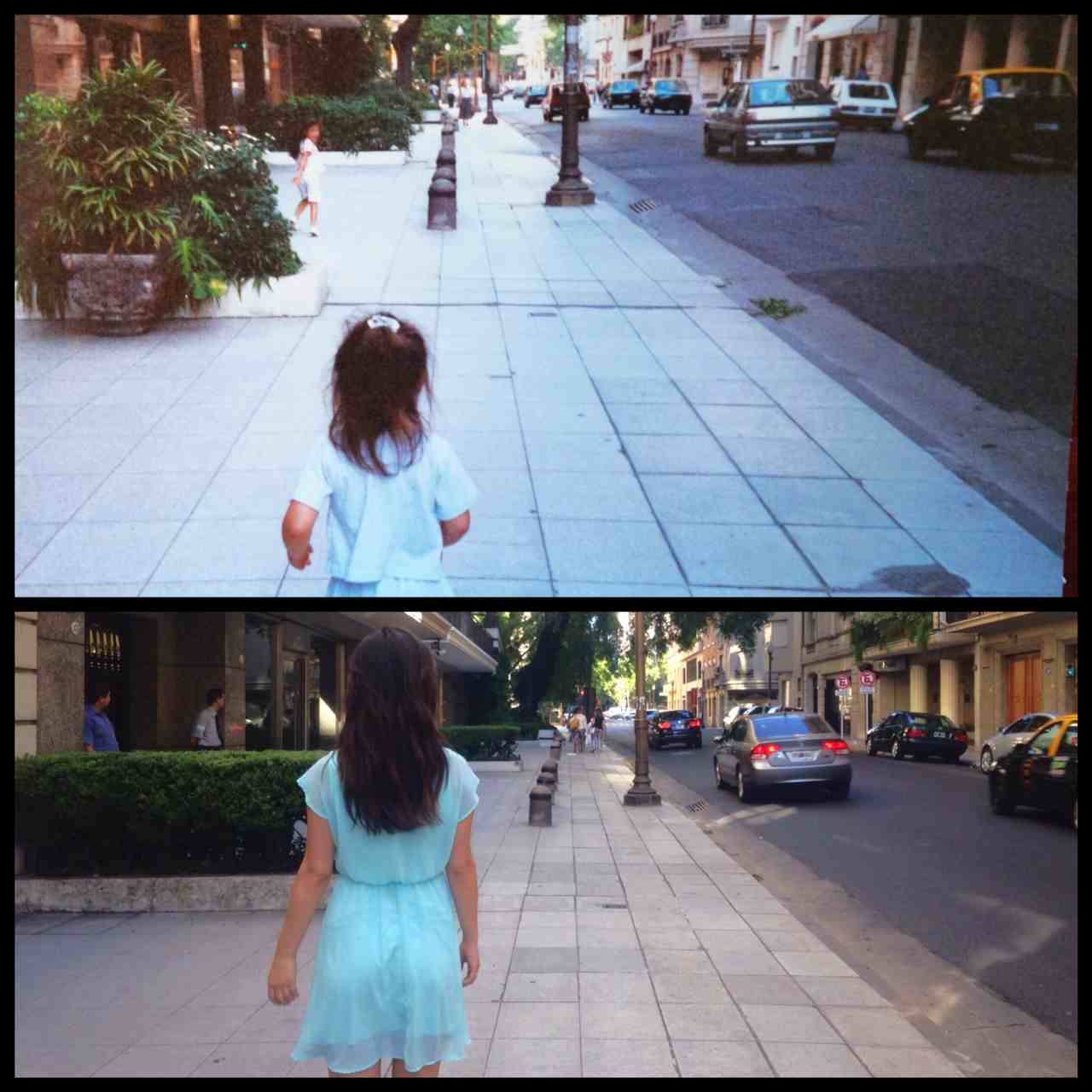 In Recoleta – Then & Now
I was lucky enough to graduate college in three years, which provided me with a senior-year-but-not to do something worthwhile before looking for jobs and applying for graduate programs. I knew that I wanted an international internship and knew that I of course wanted it to be in Buenos Aires. Using those two terms as the material of the Google search that would change my life, I found Connect-123.
My Buenos Aires Experience 2.0 was the most amazing thing I have ever done. My internship with an NGO analyzing corporate responsibility was simultaneously challenging, interesting, and relevant to what I want to do in life. I'm also leaving with a level of Spanish far above the one I came with, accomplishing my number one goal for this trip. I fell in love with everything for real this time, and I truly feel like I became part of the eclectic city. The people, the culture, the steak, the nightlife- I absolutely love it all.
I worked here, stayed here, and really actually lived here. I truly thank Connect-123 for providing me with the opportunity to have my perfect argentine experience. 3-year-old me can't remember much of what I did in Buenos Aires, but I know 21-year-old me will never forget.