Catching Up with Former Intern Calyn
By Katie Arango

Two years since she finished her internship, Buenos Aires alum Calyn Gelinas shares her thoughts on her work experience, her time in Argentina, and her future plans.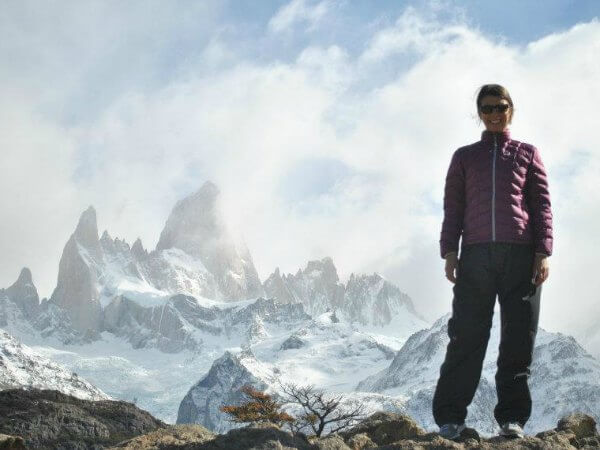 Hiking in Patagonia
You interned in Argentina with Connect-123 back in 2012. Tell us a bit about your internship.
I interned with US-company TerraCycle. In 2006, Inc. magazine designated TerraCycle "The Coolest Little Start-Up in America". Today, in 23 countries, TerraCycle organizes recycling and upcycling programs for consumer products and packaging that are typically thought to not be recyclable. The company is committed to "Eliminating the Idea of Waste" by finding innovative solutions to some of the filthiest pieces of trash. Cigarette butts are a great example.
In 2012, Buenos Aires was TerraCycle's Southern Cone headquarters. The office was located in a fantastic location in the heart of the city, overlooking the famous Avenida 9 de Julio. Graffiti covered the walls. It was an open, fun and professional environment. The Buenos Aires team was small. There were three permanent employees – one from the U.S. and two locals from Buenos Aires. We spoke Spanish in the office, which improved my understanding, writing and speaking. Our president became a mentor and role model to me. I am very happy that we have stayed in contact. Overall, the company's pursuit, its location, its size and the people made my internship experience super personal, fascinating and fun.
I took on a business development role with TerraCycle. TerraCycle in Argentina (TerraCycle Cono Sur) had just started-up in 2011. Business development was an important role to fulfill. I researched, contacted and accompanied the team on pitches with new potential clients. I sat in on weekly international business development calls and frequently communicated with TerraCycle's global headquarters in Trenton, New Jersey. I also updated our pricing and pitch presentations. Additionally, because we were such a small team I felt comfortable asking many questions and contributing ideas to office discussions. I was able to pursue my own side project too. I was also given the opportunity to act in a leadership capacity while onboarding four new interns.
What was your most meaningful contribution there?
My most meaningful contribution to the TerraCycle team may have been my success rate with establishing contact and arranging meetings with potential clients. My adaptability, friendliness, work ethic and overall desire to achieve progress for the company were likely other contributions. I believe that it was the combination of these traits that led the team to invite me to the company-wide annual meeting in Trenton in spring of 2012, which was an amazing experience.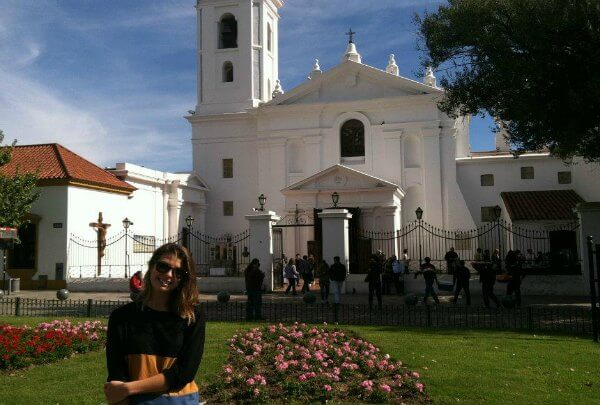 In Recoleta
What are you up to these days?
Currently, I am a Master of Arts Candidate in Latin American and Hemispheric Studies at George Washington University's Elliott School of International Affairs in Washington, D.C. I am concentrating in international business and economic development. My experience in Argentina confirmed that I would be going back to school. At the time, I was still curious about: how companies evaluate doing business in the region, how the U.S. government interacts with the different regional players, and what the future looked like for the Western Hemisphere as a whole.
What are some of the personal skills and/or professional lessons you learned from your internship?
I learned something new everyday. A couple personal skills/lessons include learning: how to greet new acquaintances and clients and how to discuss sensitive subjects in another language. A few professional skills/lessons learned include learning: the pace of conducting business in Argentina; what it is like to work for a green, start-up company in a challenging domestic and international business environment; how to clearly express ideas and opinions in another language; how to stay up-to-date within the green/recycling industry; and how to maintain open and effective communication with headquarters from an international branch of the company.
Do you think your Connect-123 internship helped prepare you for where you are today?
My Connect-123 internship absolutely prepared me for graduate school and my future career. I was able to improve my Spanish language skills tremendously. I was able to bring personal experiences from being "on the ground" to the classroom. I believe this enhanced discussion for my cohorts as well. The internship also gave me the confidence to apply to competitive graduate school programs two years ago and competitive job opportunities today.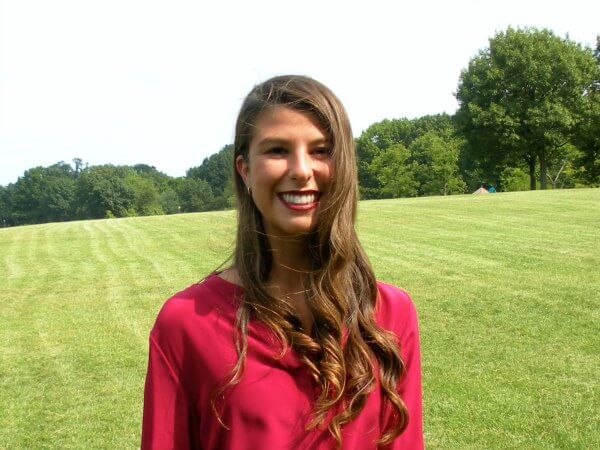 Calyn Today
What are your plans post-graduation?
I graduate December 2014! I am pursuing both public and private sectors opportunities. I desire to find an organization that will give me the chance to combine my two great passions – Latin America and business – upon graduation or in the future.
Any advice for our readers?
Lean on your supervisors and the Connect-123 team, when necessary. Life is not always copacetic back home and the same is true for living abroad. Ask for advice or help when you feel you need it.
Make friends and stay in touch.  I made a very good friend in Argentina through Connect-123 and we are good friends today. I stay in touch with coworkers and friends from Buenos Aires and cannot wait until I go back to visit.