Christmas in the Southern Hemisphere
By Katie Arango

Ten things only people celebrating Christmas in the Southern Hemisphere will understand.
1.  It's really hard to relate to music with lyrics like "Let it Snow" and "White Christmas" in the middle of a heat wave.
2. Eating a heavy traditional Christmas dinner seems rather unappetizing.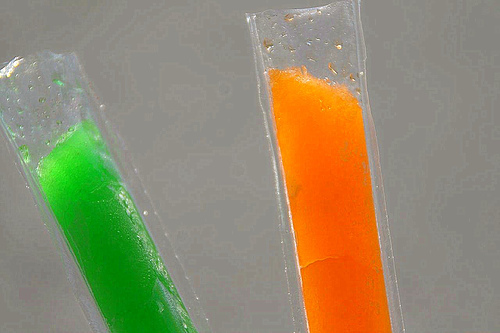 Popsicles sound pretty good, though.
3.  The chocolates in your advent calendar have all melted (next year you'll wise up and get one with gummy candy!)
4. You wonder why marketers at every international chain around haven't caught on to the fact that they probably shouldn't use the snowmen and snowflakes as decoration to sell their products.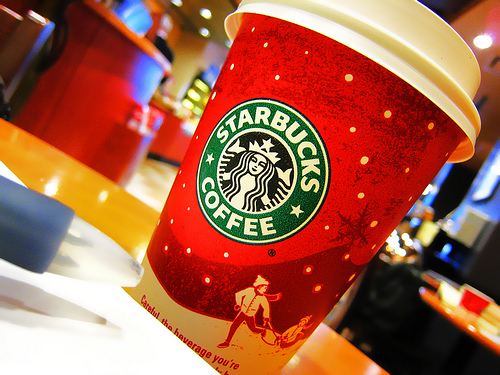 Eggnog latte? No, thank you.

5.  You tried to throw an ugly sweater party but an "ugly tank top" party just doesn't have the same effect.
6.  Despite your best efforts, it's impossible to convince anyone to put on a thick furry suit and beard to dress up as Santa.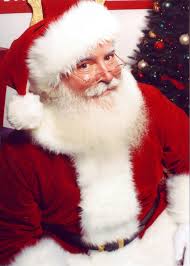 Not happening.
7. Cooking Christmas dinner with the oven on all day is cruel and unusual punishment. Anything involving the fireplace is not an option.
8. Christmas trees don't last long in the heat, so you make do with what's available.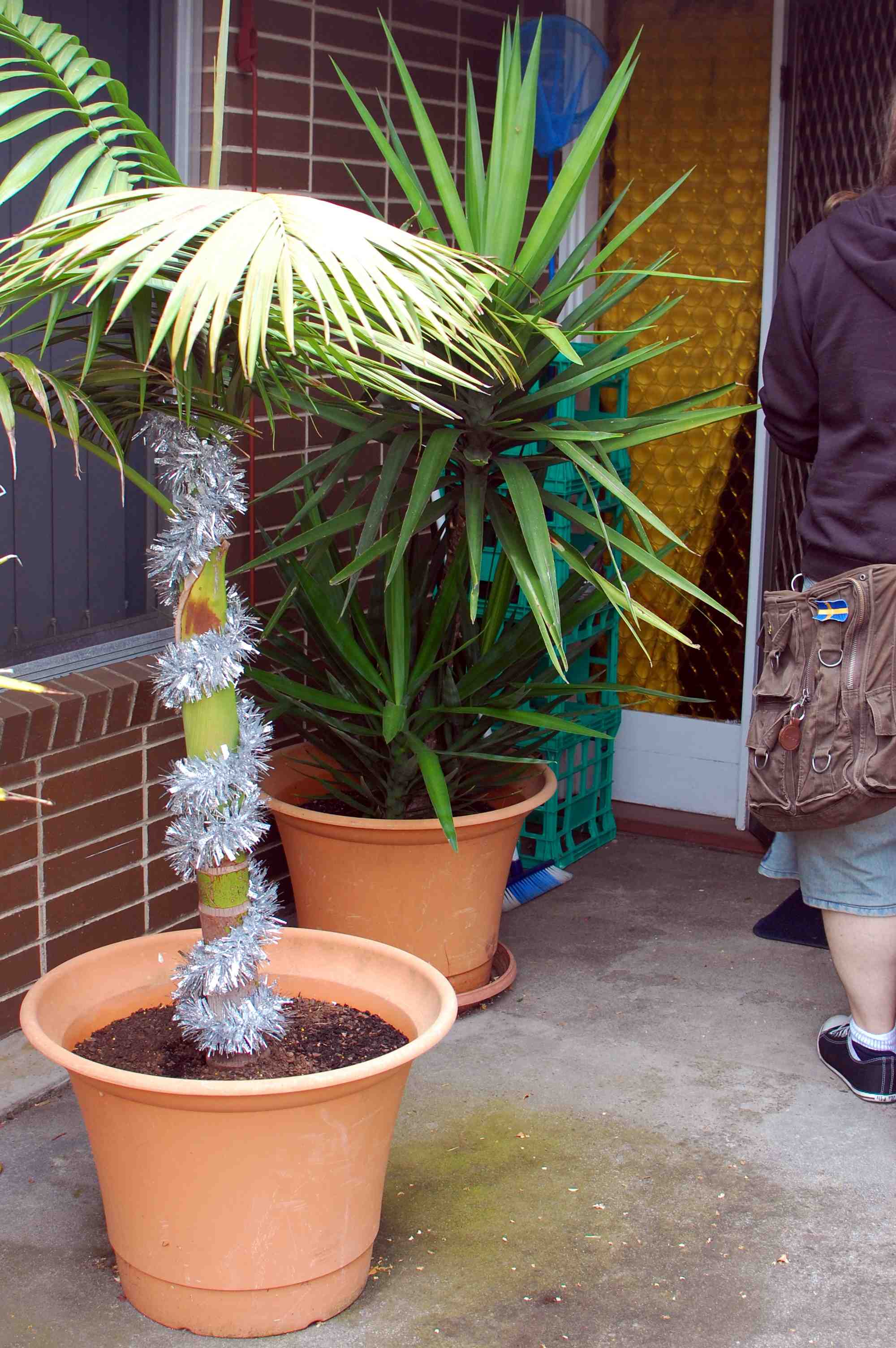 I wouldn't call this a fail per se…
9.  It's hard to get into the yuletide spirit with all of your Christmas parties taking place poolside (or at least, barbecue side).
10.  Unlike all the rest of your friends, you don't have to worry about scraping ice off your windshield, travel delays or shoveling your driveway.  Bonus – you have a great Christmas tan!
Merry Christmas and Happy Holidays to everyone in both hemispheres!
beach photo credit – starbucks photo credit – freeze pop photo credit – tree photo credit