Finding Your Future: Positive Career Development
By Brett Steenbarger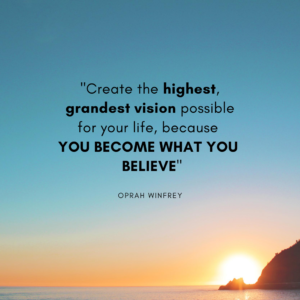 So, you're thinking about an internship or perhaps you're wrapping one up.  Now it's time to launch your career.  How can you make that launch as successful as possible?  How can you best stand out in a competitive job market?  Here are three things that we've found to be super important at Connect-123:
1) Building Competencies – Have you gained the experiences and built the skills that employers are currently looking for? As a recent post pointed out, the workplace has been changing in important ways since the onset of COVID-19.  Employers will be looking for your readiness for this new environment, including experience relevant to the NAFSA International Education Professional Competencies and the NACE Career Readiness Competencies.  A virtual internship in a city such as Barcelona, Cape Town, or Dublin provides you with real work experience in a distinctive cultural environment.  What a great way to demonstrate the leadership, teamwork, communication, and cultural navigation skills required in the current workplace!
2) Knowing Yourself – Building skills and experiences is necessary, but not sufficient for success. The big question remains:  How will you develop yourself as a communicator, leader, etc.?  Research in positive psychology suggests that we are best equipped for performance if we draw upon our strengths.  Sadly, many students embarking on their careers are not familiar with the full array of their cognitive, personality, and interpersonal strengths.  The idea of "positive career development" is that we can best launch our careers if we know who we are at our best.  One way of thinking about this is that career competencies capture what we need to develop; our strengths channel how we can best embark on that development.
3) Finding The Fit – Here's a great exercise: When considering an employer and a position, review the competencies linked in the first point above.  Then place a check mark next to each competency you will be able to hone if you were hired.  What we do helps shape who we become.  Imagine that we are relatively uncut diamonds:  What facets will shine as a result of this career experience?  In a recent review of her internship experience, Sherrine Boseman-Rives noted the importance of the fit between the organization where she worked and her interests and needs as a learner.  The right career field and setting are like a gym, exercising the competencies and strengths that we most want to develop.  "The host organization I have been paired with has challenged me to use all of my talents and develop a few more," Boseman-Rives explains.  That is what happens when our work experiences provide great workouts.
Each of us has a positive psychology, and that provides a path for developing our strengths and aspirations.  Positive career development lies at the intersection of who we are and the opportunities in front of us—and that's what internship experiences are all about!