Healthcare internship in Cape Town: Ball State student gets hands-on work experience and lifelong memories
By Kate Rau

What struck Ball State University student Austin Neal most during his physical rehabilitation internship in Cape Town this summer was how much doctors and nurses were able to do with limited resources — and partially because of that, how much practical experience he received.
"I was surprised at how hands-on my internship was," Austin said in a recent interview. "Every day was different. It made me realize how much more we have in terms of resources in the US."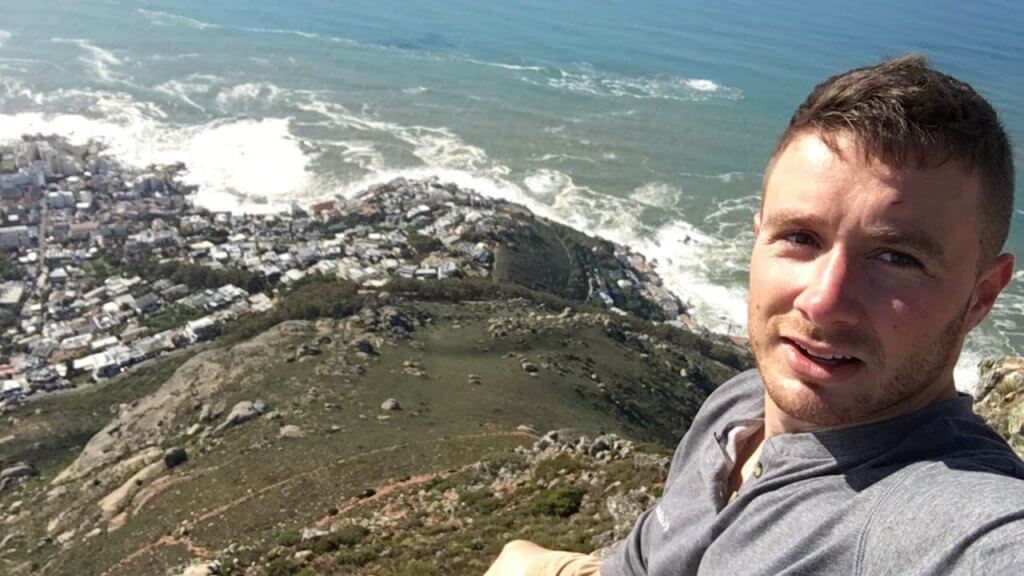 Austin, a Marine Corps veteran, an exercise science major, and recipient of a prestigious Benjamin A. Gilman International Scholarship, spent almost three months living and working in Cape Town, South Africa at a community clinic and healthcare center in Khayelitsha.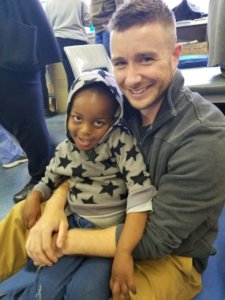 Austin's goals for his summer internship were ambitious – he wanted to work in the medical field, in either physical therapy or rehabilitation, make a difference in people's lives, and at the same time completely immerse himself in the culture of Cape Town.
Connect-123 facilitated a position for him that offered hands-on experience in a medical setting where he had an opportunity to really make a difference."The best way to learn is via experience, and I can honestly say that is exactly what I got," he said.
"At the hospital, I was able to learn the sorts of things you aren't taught in books. I observed therapy sessions and I got to work with a group of colleagues who, over the course of my internship, became friends. It was wonderful to see the positive impact of physical therapy on the patients – it was practical, hands-on learning."
Austin's internship abroad exposed him to many different physical therapy practices.
"I observed and shadowed occupational therapists and physiotherapists as they treated stroke victims, people with disabilities and those with broken bones," he said.
"It was so good to intern in my chosen field of study and see what the actual practical work entailed. This whole experience has really impacted my future study choices and my career path."
Advice to students considering an internship in Cape Town
Austin wanted to experience as much of South African culture as possible and at the same time make a difference to people's lives.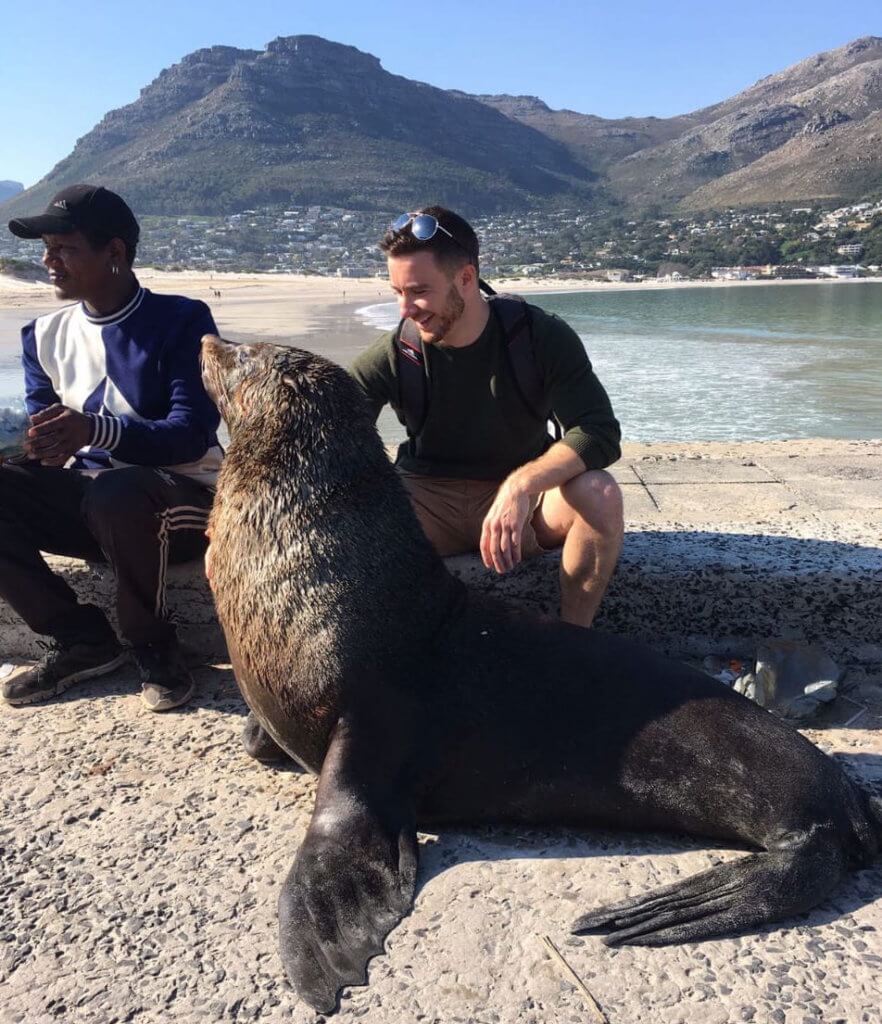 "I came here with an open mind and had no real idea of what my internship experience would entail," he said. "Almost three months later I can say that I got to know some of South Africa and its people, I made a difference to the lives of some extraordinary people, and I had lots of fun and made some great memories. The ocean, the mountains, the city, and the people here are awesome. They're friendly and welcoming. People greet you and say hello when you pass them in the street. I'm going to miss that."
Austin, who is graduating in December 2018, summed up his recommendation to other students this way: "My advice to anyone considering an internship abroad is to approach it with an open mind and take advantage of the things you can, and do as much as you can while you are here!"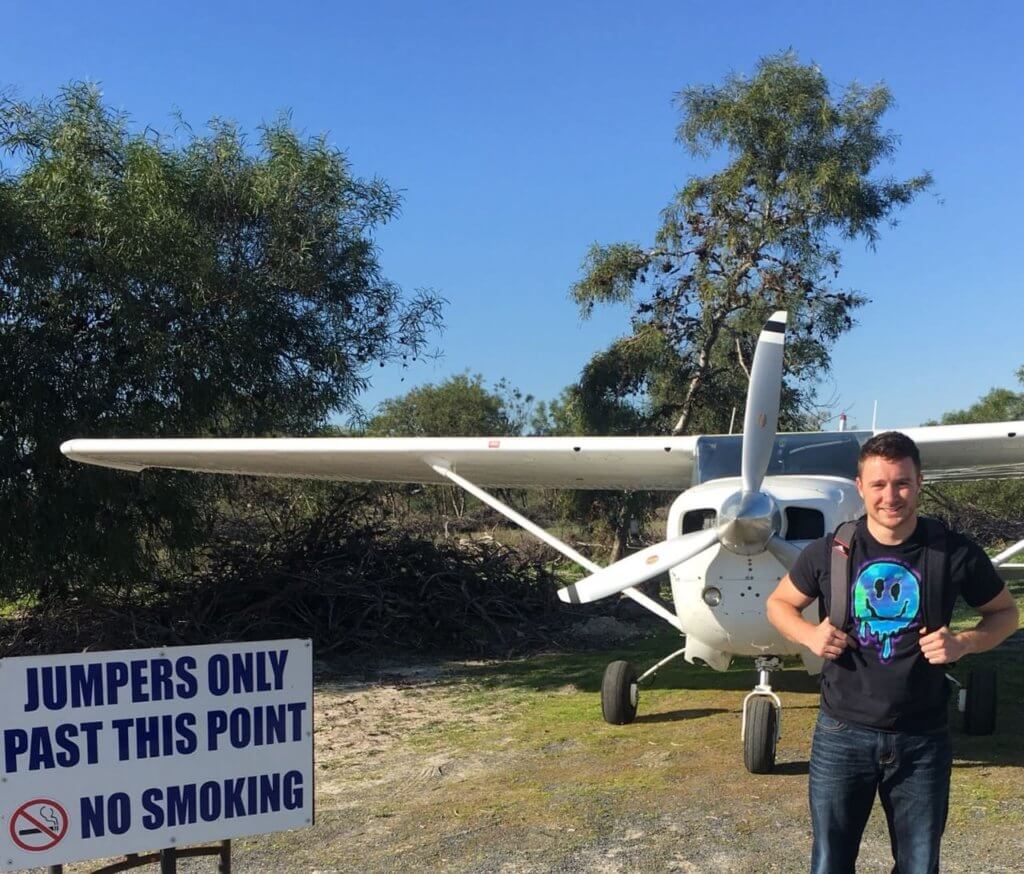 Connect-123 facilitates internships in Cape Town in a wide variety of industries. If you are interested in an internship in Cape Town, click here to get in touch!
Click here to read testimonials from our Connect-123 alumni.