How a Summer Internship in Dublin Changed my Life: Alumni Interview
By Kate Rau

An internship abroad has the capacity to teach you more about yourself than you ever knew possible! Just ask Haven Wang, a microbiology student from Boston, Massachusetts, who spent last summer in Dublin doing her medical research internship. When she wasn't developing science, Haven spent her time nibbling on Dublin's vast cuisine and getting lost in the city, turning strangers into friends every step of the way! We chat to Haven about her summer abroad and how it changed her life.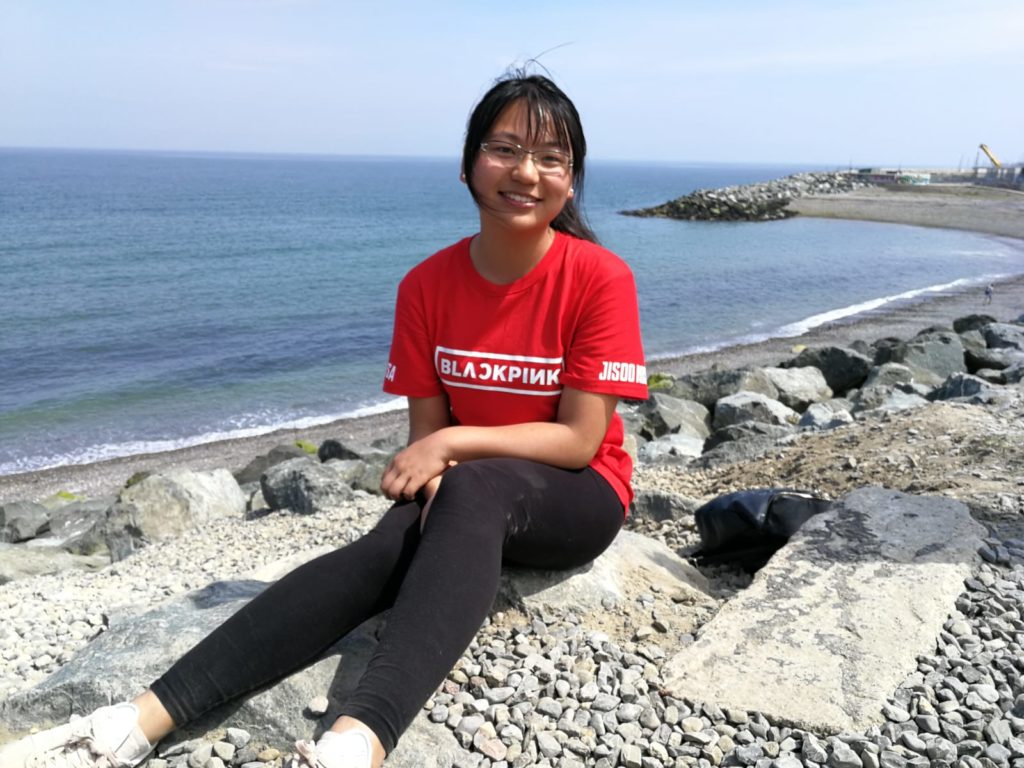 Describe your internship in Dublin
I was a lab research assistant for the summer. I worked under my postdoc, helping her work on a cure for RDEB, a rare genetic skin disease. I made a seed bank of cells and took care of them. My normal day activities mainly included checking cells, freezing them. Even though I was working on one project, I was able to get a look at the other projects that were happening, as well.
How would you describe the work environment?
Friendly! A bit stressful, but everyone tries to talk to you when they're not rushing back and forth to places. It's also super diverse. We have people from France, Spain, Dublin (obviously), China…
Let's talk about Dublin. Was it different than what you expected?
No, with me, I'm slightly paranoid, so I always like to check places beforehand on Google Maps! It's sort of like a blown-up version of Boston – very scenic! I really enjoyed Dublin. I'd go around town on my own and made so many friends that way. I love the people here, they are so nice! I really like anything that is scenic, so I'd go kayaking, take walks to Powerscourt house or the National Botanic Gardens, and so on.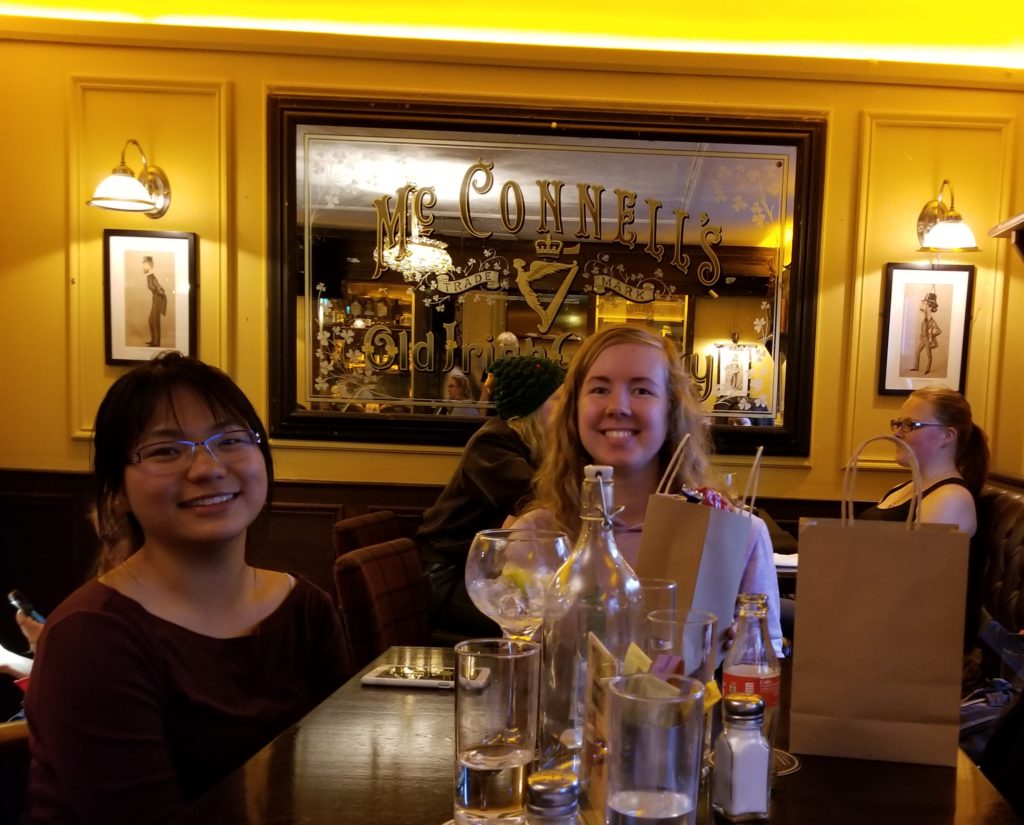 What do you like about Dublin?
There's not much that I don't like about Dublin! I love the food, I'm a huge foodie. I usually go out and try new places anytime I'm out. If you get the chance to try a bubble waffle, do it! They are so good. There are just so many restaurant options, it's so multi-cultural. I can get Irish Food, Japanese food, Korean food, Thai food, everything. If you don't really like being in the city all the time, you have the countryside too. Some big cities are just cities, but that's not the case with Dublin. It has the best of both worlds.
What was your biggest accomplishment while living here?
Living on my own. Also, at first, when I stepped into the lab I was like, I think I know how to use a pipe head? Now, I'm a lot more confident handling lab equipment and with my lab technique. I'm really proud of myself.
What was your biggest challenge?
Understanding concepts and fitting it into the overall picture. Sometimes, when you're in the lab, what you're doing is so small and specific, you lose what the overall goal is. I'm learning though. I was able to soak it all in during my internship and learn a lot. Also, sometimes things don't work for a reason, but then they do. Things always work out in the end.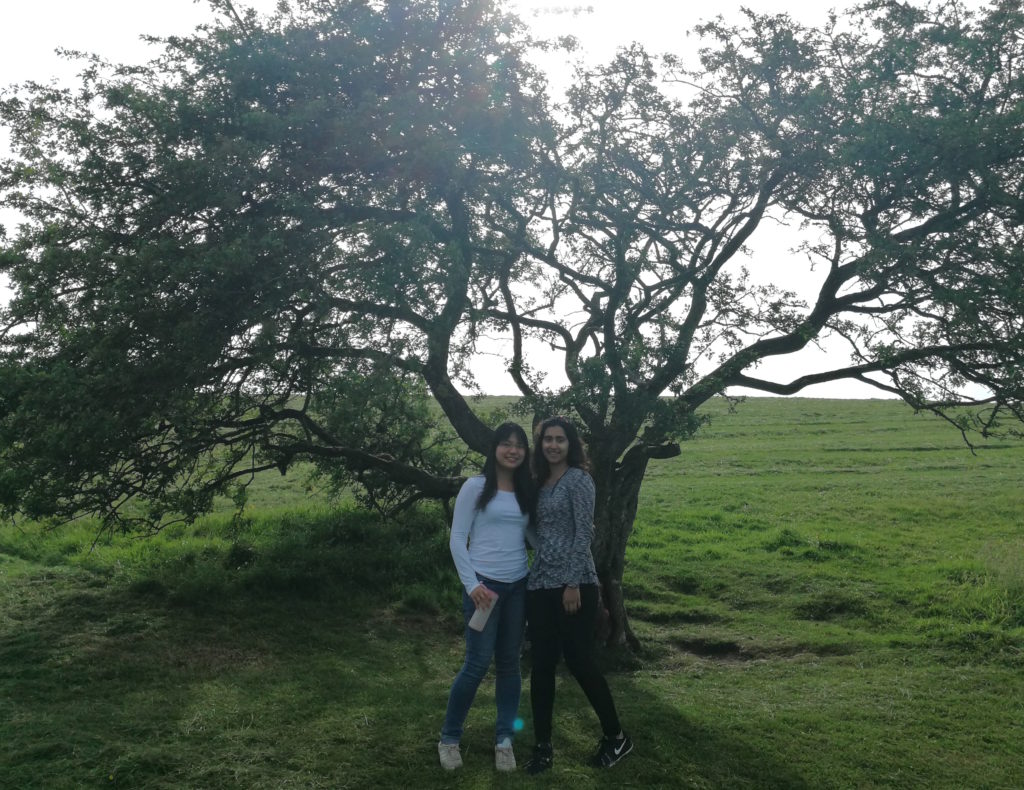 How have you changed during this process?
I've always had an idea of what I'd be like if I were to live on my own, and if anything, that idea has been reinforced. I always knew I'd be really independent. Coming here, I've strengthened that idea. I feel more confident. There are six other continents. At some point people should realize there's so much more out there to visit! There are so many opportunities throughout the world.
How did Connect-123 enhance your experience?
By giving me this opportunity! It's also helpful to have a safety net while you're traveling. There's so much to worry about like housing, and what if everything falls through? With Connect-123, you always have someone to message, call or get assistance.
What advice would you give someone considering an internship abroad?
Don't be afraid to approach people. Once you strike up a conversation with a person, you realize they're not as intimidating as they may have seemed initially. Also, don't be afraid to go new places, don't limit yourself!
Are you interested in finding out more about an internship abroad?
Click here to learn more about the opportunities in Dublin!