How Connect-123 Prepares Students For Tomorrow's Workplace
By Brett Steenbarger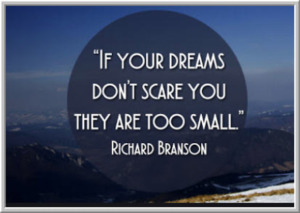 In a recent Forbes article, I draw upon my experience as Director of Student Development at Connect-123, as well as my work in the world of finance, to explore the workplace of the future.  I describe it as a hybrid environment, where we will enjoy the unique benefits of working from the office and working remotely.  Teamwork takes a very different form in the hybrid world, as we now can belong to multiple teams across multiple organizations and even cultures. The example I use in the article is of the U.S. student from Connect-123 interning in South Africa and connecting with my work at a medical school in Syracuse, NY to help with a project benefiting South African women. This is more than mere networking; it's learning to navigate organizational and social cultures to team up with the people and resources that turn plans and projects into dreams.
Career readiness is a passion for those of us at Connect-123, and that means preparing for tomorrow's workplace.  (For a description of career readiness competencies, see the National Association of Colleges and Education's resource as well as the international education competencies from NAFSA:  Association of International Educators).  In a sense, we can view the Connect-123 internship as a kind of gym:  a place where we can exercise the skills and strengths that build our fitness for tomorrow's world.
But if all we did was build skills and competencies, we would be a good internship, not a great one.  A great internship helps you define and build your dreams.  Too many people that I work with in the finance community are focusing on surviving in the work-from-home world; they're not raising their vision and focusing on thriving.  Yes, our skills and experiences will help us survive in tomorrow's workplace.  But we want to go beyond that.  We want to thrive.  We want to Connect with a vision of what will be possible when we belong to teams that cross organizational and cultural boundaries, empowering us to turn those scary dreams into shining realities.