Intern Abroad in Cape Town this Summer with King's College and Connect-123
By Kate Rau

Are you a King's College student looking to distinguish yourself in the global graduate market? Have you considered the impact an internship abroad could have on your career development? If the answer to both these questions is yes, we've got some good news.
Connect-123 and the King's College Global Internships Programme 360 Support stream offer King's students the exclusive opportunity to complete an internship in Cape Town this summer.
Why should I intern in Cape Town with Connect-123?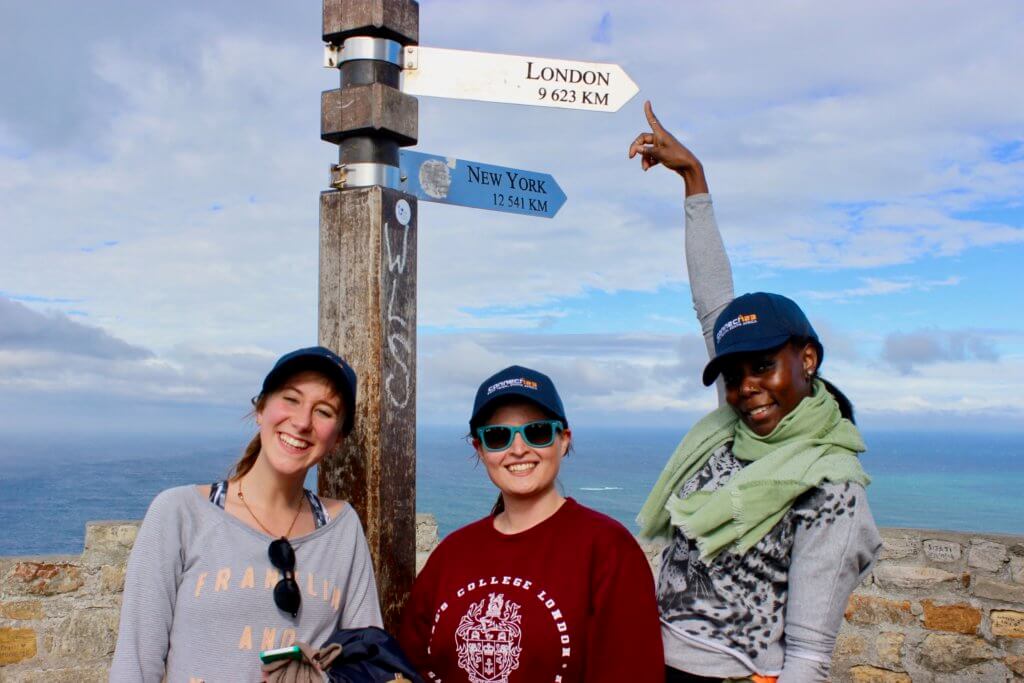 Connect-123 is a world-leading provider of international internships and a registered service provider to King's College. Each year, from June to July, Connect-123 welcomes King's College students to Cape Town, where they complete an eight-week, all-inclusive King's Global Internship Programme. Connect-123 is the only trusted service provider that offers King's Students a guaranteed internship in Cape Town.
What does the internship include?
Connect-123 offers a comprehensive internship support service. That means we do more than just facilitate your internship at a host organization – we take care of just about everything. From the airport pick up and arranging your accommodation, to going with you on your first day to your internship and providing a range of social events during your stay, we're here to help you get the most out of your stay abroad.
The eight-week Cape Town programme offers students:
– international work experience in one of the world's most loved destinations
– hands-on, practical training and learning in your chosen field of study
– a personal and career development boost
– exposure to different cultures and languages
– participation in local community service initiatives
– a seat in the Connect-123 Seminar: Communicating the Value of Your Internship Experience.
In addition, students are invited on four full-day excursions to explore Cape Town and surrounds and learn more about the history of South Africa's Mother City.
Past day trips have included a guided full-day excursion to Cape Point and Boulders Beach (to see the penguins), a tour of the Stellenbosch and Franschhoek winelands, a guided excursion to the Robben Island UNESCO World Heritage Site, and a walking/cycling tour of Langa, a local community. Click here to find out more.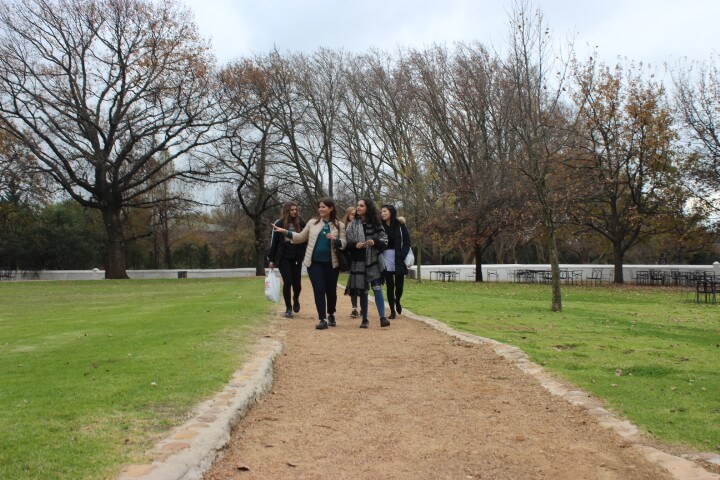 How do I find out more?
Connect-123 will run a country briefing and information session at King's College London this week. The Connect-123 Cape Town team will talk through the programme and the support we offer as well as give examples and case studies from previous years. To find out more about the briefing, please click this link.
For a little more background information about the 360 Support service and what it offers, click here.
What did last year's interns in Cape Town think of the Connect-123 programme?
Last year's King's College students completed internships in Cape Town in a wide array of disciplines.
Students gained work experience in many different environments, from working in Human Rights, youth and Women Development and and Public Policy at Non-Governmental Organizations to gaining experience in medical and public health care at local facilities.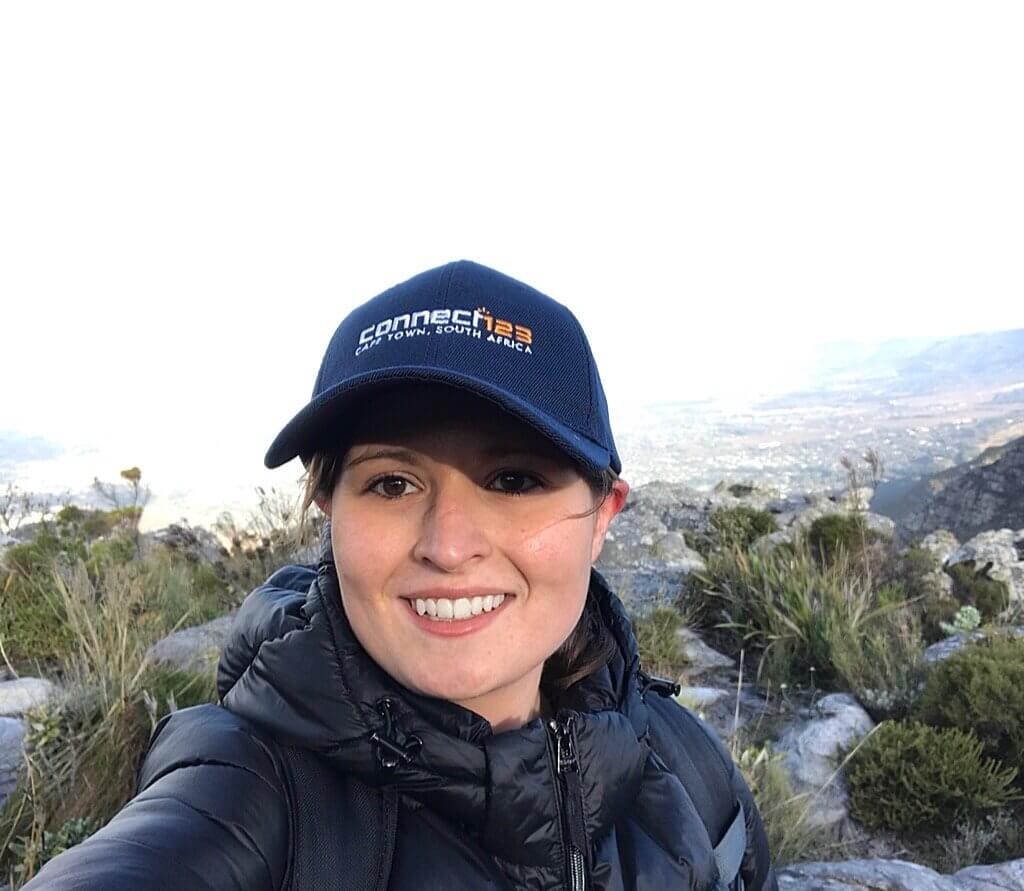 Giulia Monteleone, a journalism intern, said that the time she spent living and working in Cape Town was the most powerful and intense experience abroad of her life up-to-date!
The support provided by the Connect-123 staff was invaluable – our program coordinators guided us through life in South Africa, making sure that each of us were getting the most out of our experience whilst staying safe and keeping an eye on budget! There is just so much the city has to offer. Within a two-month period I climbed Table Mountain, hiked up Lion's Head, went paragliding, spent a whole day in Khayelitsha, spent time by the ocean, went on a safari, and visited local markets and art galleries! Working as a journalism intern at a popular community radio station granted me an unequalled platform from where to observe and discover the fast-changing dynamics and phenomena underpinning the South African society. I was able to develop a first-hand knowledge of community media and to interact with a multitude of organizations on the field operating in the areas of the Cape Flats. A piece of advice: make the most out of it, because time will fly past you before you know it!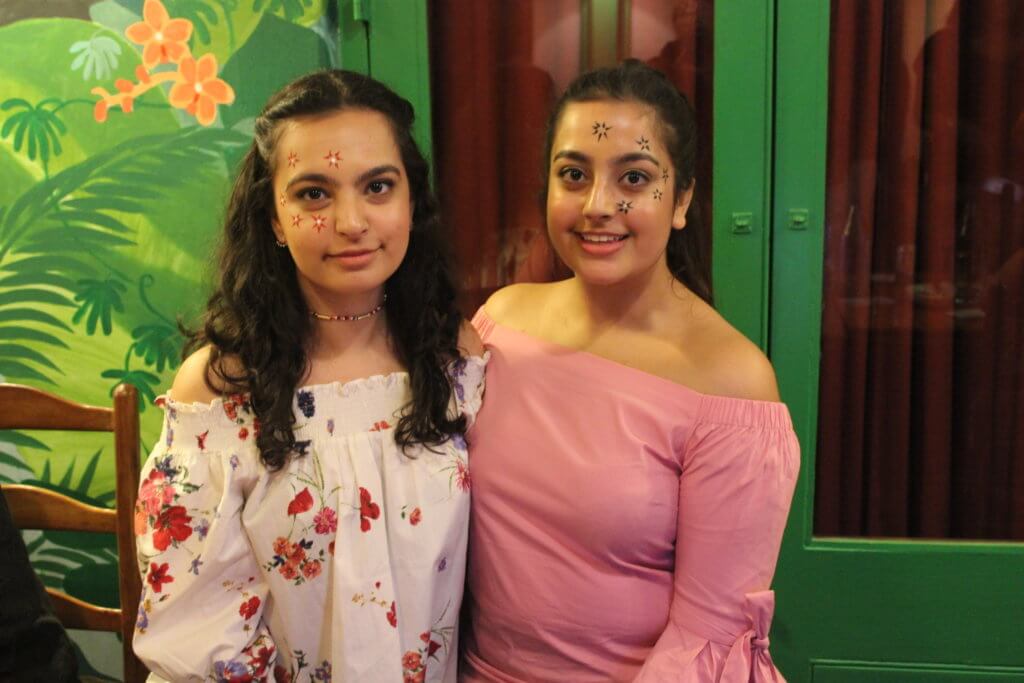 Harina Gill, an education intern, said that her experience went above and beyond her expectations.
I have always wanted to gain a hands-on experience of working with a non-profit organisation which specialises in helping the lives of children and youth in disadvantaged communities and the internship that I was offered by Connect-123 did exactly that. Being an intern at this NPO allowed me to gain an invaluable experience of working both in an office and school environment, but also gave me the time to explore the beautiful city of Cape Town. During my free time, I tried to indulge and immerse myself in as much of the South African culture and visit as many sites that this amazing country has to offer.  My two months in Cape Town was a truly eye-opening and worthwhile experience and for anyone who is sitting on the fence, just do it!
Read a few more of the student testimonials here.
How do I apply?
Applications are currently being accepted via the King's College 360 Support stream. To submit your application, please follow the steps as listed on this page.
Dates to remember & diarise
Feb 11: Application & grant deadline
February: Connect-123 coordinator will schedule a call to discuss your CV, goals and interests
March 2: Program acceptance / grant award notification
March 8: 10% of program fee due to confirm acceptance
March/April: We search for best-fit opportunities / send offer(s)
Prior to your arrival, we'll send info about housing, airport pickup, orientation
June 2: Kick off internship in Cape Town!
We look forward to meeting you and chatting with you in London this week. If you're not able to make it to the country briefing session, don't worry – you're welcome to chat to us at any time about facilitating the perfect internship for you in Cape Town.