How my internship in Buenos Aires help land me a job at Hewlett Packard Enterprise
By Kate Rau

Sara Valles is about to graduate with a Bachelor of Science in Human Resource Management from the University of Texas at Dallas. After her graduation, she's got a job lined up at Hewlett Packard Enterprise, where she'll work as an Inside Sales Account Manager.
Did Sara's internship in Buenos Aires help boost her resumé and provide international work experience that was attractive to her future employer? Absolutely! Sara worked at a non-profit organization in Buenos Aires, Argentina. She helped promote networking as a key to achieving sustainable change in society. Her placement included investigative research and data collection (in English and Spanish) of business case networking and sustainability studies. She also developed and evaluated sustainability case studies in civil society and education.
We catch up with Sara and find out how her internship experience abroad with Connect-123 impacted her life and career.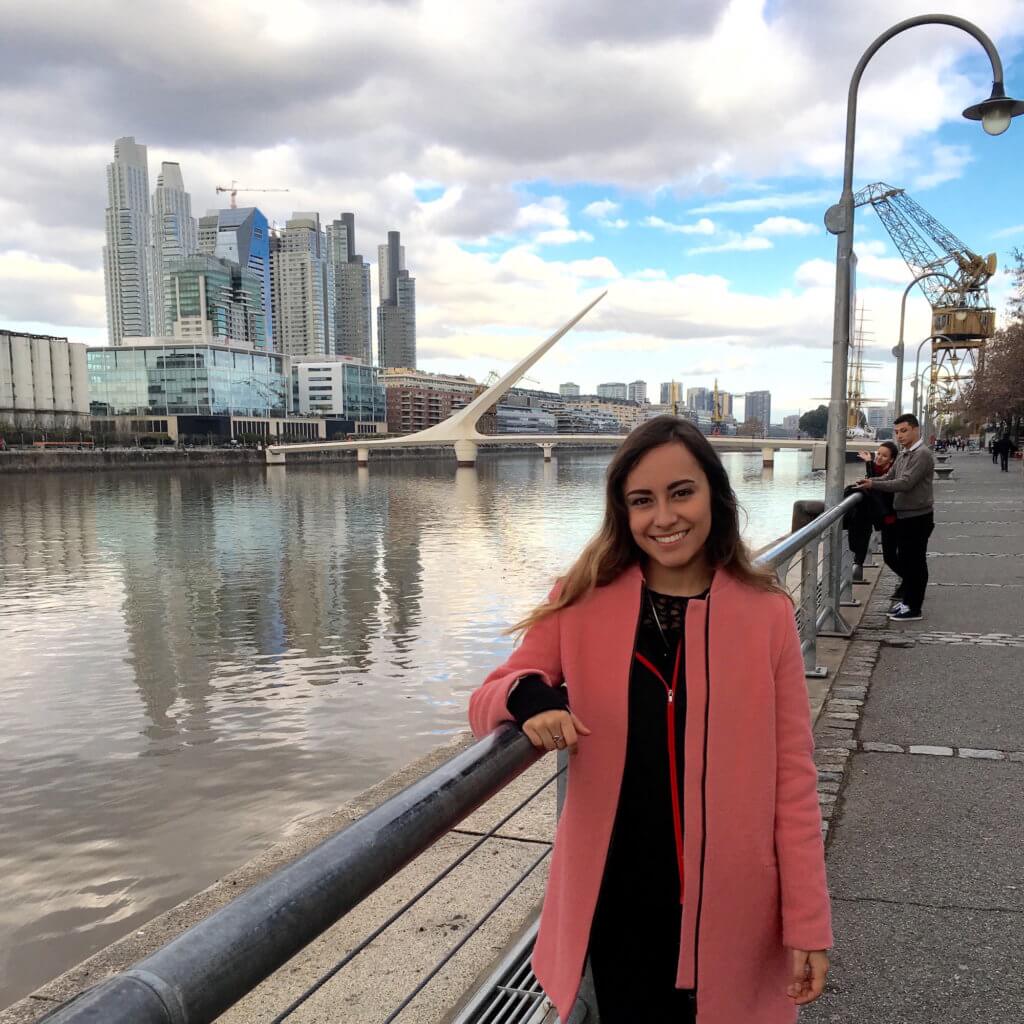 What was the best part of your internship in Buenos Aires? What will you never forget?
The long-lasting friendships that I made along the way. I got to experience living in a different country with people from all over the world and this made my time in Buenos Aires even more special. Not only did I get to learn about Argentina and its culture, but I also got to learn about other countries by living with other travelers from Italy, Spain, France and Puerto Rico.
How did Connect-123 enhance your internship experience?
I loved Connect-123 while I was in Argentina! My coordinator was very welcoming and friendly from the moment I decided to apply for the program. Once I landed in Argentina, I met with her to discuss my placement details, how to get around the city, and the best places to eat. Before meeting her, I didn't have a clue! I enjoyed our group activities because they encouraged me to learn and experience new things.
What would you say to anyone considering an internship abroad?
Simply visiting a new country does not do it justice. You have to mingle with locals, try new foods, and explore a new city to truly get the feel for the country you're visiting. Connect-123's internship program gives you that exact opportunity. I'm so glad I interned in Buenos Aires with Connect-123. I would 100% recommend it to anyone who is considering an internship abroad.
Connect-123 offers internship opportunities in Argentina in a wide variety of industries. If you are interested in an internship in Buenos Aires, click here to get in touch!
Click here to read testimonials from our Connect-123 alumni.