Internship in Dublin: Q & A with Drexel Global Studies major
By Roselie Kelly

The loveable, lively, and level-headed Lindsay Morrisey embarked on an internship in Dublin, Ireland this spring. Lindsay, a Global Studies major at Drexel University, worked for a local non-profit organization, supporting various fundraising projects and large events. With a cup of Irish tea in hand and a can-do attitude, Ms. Morrisey has allowed the Connect-123 team to pick her brain about her international experience.
Describe your internship a bit
I worked for a non-profit organization that is focused on economic development by increasing agricultural productivity. I was the fundraising assistant and helped support the organization's fundraising events.
What were some of the big projects you worked on during your internship?
I worked on a few. One was an extreme marathon in Donegal, another was a charity walk done by a man named Martin Ryan, who was walking around the south of Ireland. I helped other departments whenever they needed me.
How would you describe the company's working environment?
It was pretty laid back. I got to wear jeans to the office, and they even gave me a few days off. The people were welcoming and supportive, and appreciative of the work I was doing, which is really nice! It was a great organization to work for overall.
Okay, so what about Dublin? What did you like about the city?
I had visited Dublin previously for a day or two. When I came the first time, I loved it! I loved the city, and the people are so friendly… I also like how the city isn't too big. Coming from Philadelphia and even London, those cities are so big it's difficult to get around. Also, I really love the pub atmosphere.
Any recommendations of cool places to go in Dublin?
I love Stephen's Green area and Phoenix Park.  Temple Bar is "touristy" but it has a great feel to it and a cool atmosphere.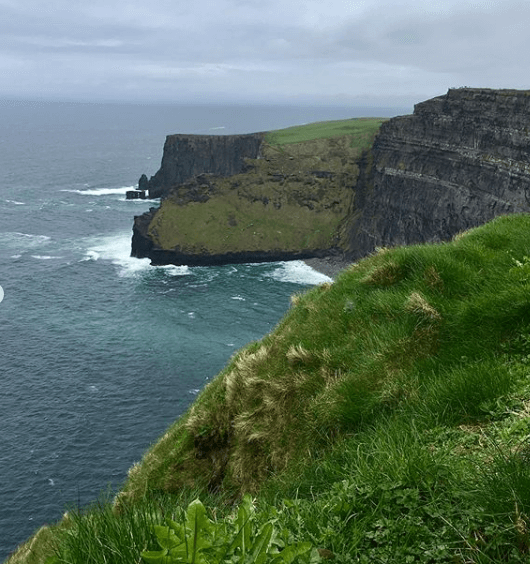 What was your favorite experience during your time in Dublin?
With work, my favorite experience was when they took me to Galway. I had so much fun with my coworkers in an environment outside of work. Outside of work, I'd say when I first got here we went out to a dinner with the spring Connect-123 group. It was a fun event, we really got to know each other. It's always nice to have great food and good conversation.
What will you miss most about Dublin?
I'll miss the people that I met. I made a few friends while living here, and I'll miss my co-workers, as well. I know there is a lot of overcast weather in Dublin, but I'll also miss the really beautiful days when the whole city is out enjoying the day together in parks and having a good time!
What was your biggest challenge while being in Dublin?
I guess knowing that I'm in a different country and not everything is going to be my control. Being in a different country, certain things were kind of out of my control, and I had to learn how to just roll with it and figure things out for myself. Things always work out though, and I realized I didn't have to be so stressed.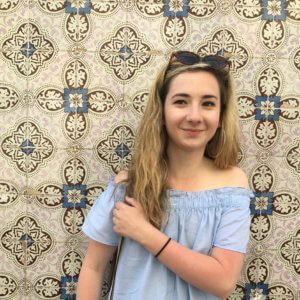 Think about yourself before the internship and after. What lessons did you learn?
I've learned how to vocalize things. When I was younger, I wasn't as bold, I guess you would say…or wasn't able to voice my opinion as much. I think traveling has helped me to do this because being abroad I had no one to rely on other than myself. Here, it's that independence that pushes you to vocalize something if you want it.
How did Connect-123 enhance your experience?
I did a study abroad program in Brussels about two years ago and had a really bad experience. I was hesitant to go abroad again. I applied to two programs — Connect being one — I didn't get any feedback from the other, but with Connect I had an immediate response. Connect was super personal and kept my interests in mind, was invested and involved with me. Nikki [Dublin's Program Coordinator] has been absolutely fabulous in being helpful and super supportive. She's always there. She's just great at organizing events. She's the glue that holds everyone together.
How did an internship abroad help prepare you for your future?
I made a few good connections with the company I interned with. They have an office in New York. It also helped me solidify what I want to do with my career. I think I want to work with a non-profit organization as soon as I graduate, I'm not sure if I want to make a full career out of it, but the internship helped me realize that I would like for it to be part of my career.
What advice would you give to someone considering an internship abroad?
Definitely go for it. I think you gain so much more from interning abroad than you would just interning in the city that you're from. Not only do you get international experience, which looks great on a resumé, but you gain skills. You don't necessarily get that when you stay in your hometown, when you're in your comfort zone. You may not like it in the beginning or you may be uncomfortable at first, but it's totally worth it!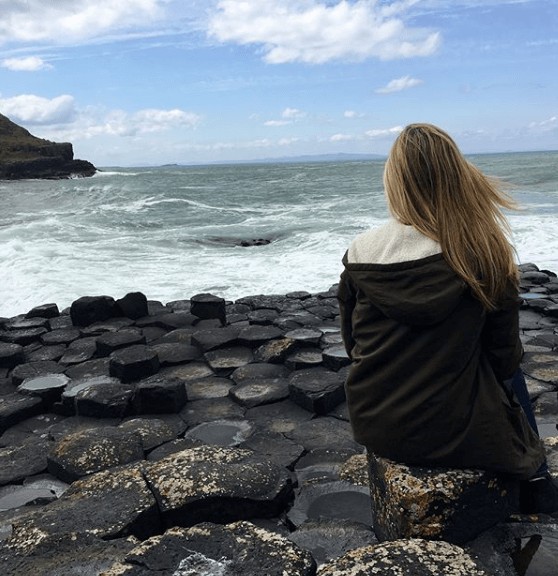 Will you be back?
I would like to come back! I'm leaving here with good memories. So, I'd like to come back here and experience those things again.
Read Lindsay's testimonial of her public policy internship in Dublin. 
To find out more about our internship programs in Dublin, browse opportunities and read reviews here.