Interview with Economic Development Intern Mary Reed
By Katie Arango

Mary Reed, a former Cape Town intern, shares her experience interning at an economic development organization in Cape Town.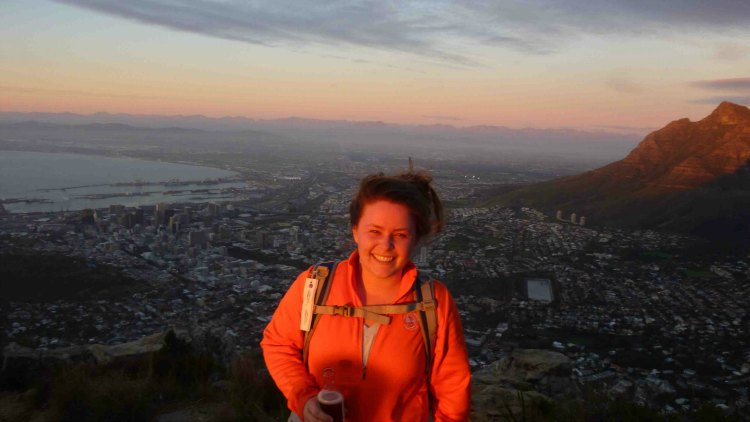 Describe for us your Connect-123 internship.
My internship was above and beyond what I expected. My placement could not have been more of an ideal fit. I worked in a small office with 3 other coworkers and loved the close-knit environment. The office was within walking distance of Perspectives Apartments so I was able to go home for lunch everyday which was so convenient. I even had my coworkers over from lunch a few times and we each cooked meals from our home countries! All my coworkers were young and enthusiastic which made coming to work every day really fun.
At my placement in economic development, I was never treated like an intern. I got to do really interesting things like writing grant proposals and researching partners and creating strategic visions for future projects. I also had the awesome opportunity of working with a research team that went out to the townships and interviewed entrepreneurs. This experience gave me a well-rounded understanding of economic and social issues in Cape Town. These conversations in the townships were some of the things that I valued most about my internship because it was so different than what I expected and I learned a lot every time.
I also had the unbelievable experience of going on a business trip with my boss to Johannesburg for 5 days. While there, I was able to attend meetings with potential partners and at times, my boss even let me help lead the meetings! I felt so much more confident in my professional skills after this experience because my boss saw sought out every opportunity to teach me a new lesson.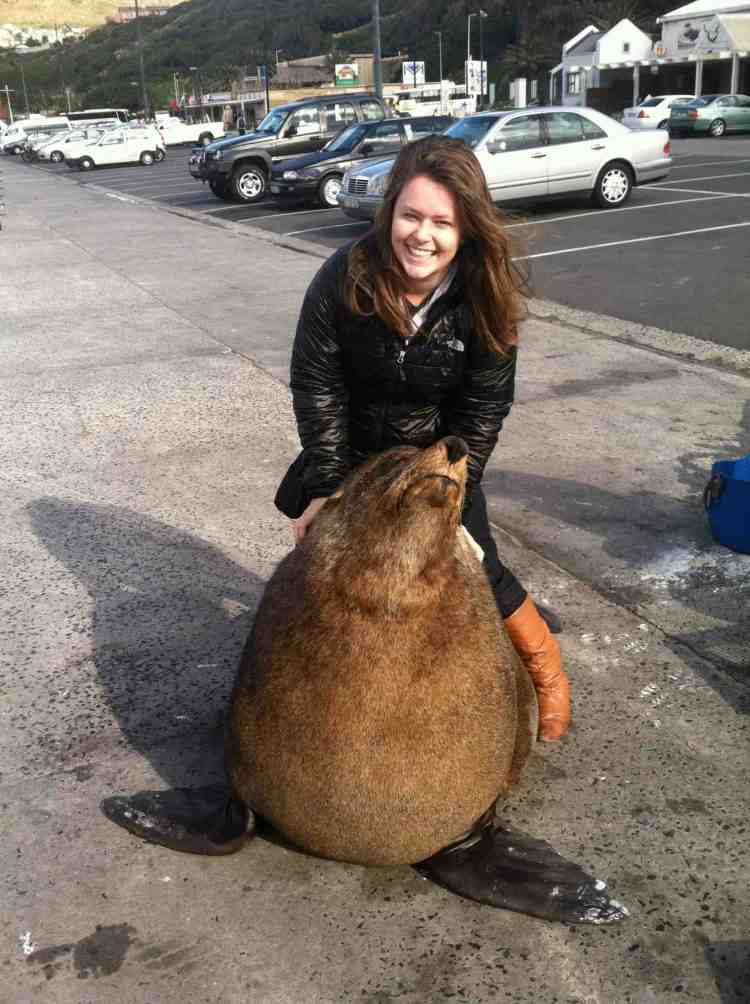 How did living in Cape Town measure up to  your expectations?
Outside of the office, Cape Town was really a dream city. The apartment was in the middle of the city and within walking distance to so much good food and lots of activities. Every morning, I ate breakfast overlooking Table Mountain, which was a surreal experience every day. There were tons to do on weekends as well. Some of my favorite things to do were sand boarding in the dunes outside of Cape Town, hiking Table Mountain and Lion's Head and surfing in Muizenburg. Even though it was winter there, there was always SO much to do! Truly never a dull moment.
What were some highlights of your trip?
I took a long weekend with a group of my Connect-123 friends and went on the "Garden Route," a popular travel route for adventure seekers. On this trip, we went on a game drive, pet lions, rode ostriches and even did the world's highest bridge bungee jump! This trip was probably one of my favorite memories because it was so unique to the country.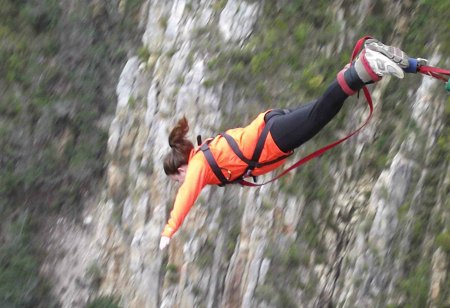 What effect, if any, did your internship have on your future career goals and plans?
At the beginning of my time in Cape Town, I thought I would become a Certified Public Accountant and work in a cubicle after graduation. However after my internship in Cape Town, I am so inspired to continue in the field of economic development that I was exposed to in South Africa. I am hoping to do work in public policy and economic research and I know my internship abroad will really set me apart from other applicants.
I continue to stay in contact with my coworkers and South African friends who are helping me with opportunities post-graduation. The connections I made in South Africa are so important to me and my time abroad has absolutely changed the way I look at the world. Cape Town was a fascinating microcosm of the socio-economic issues that our world faces today. I am so thankful for my time in South Africa and the facilitation of my experience through Connect-123!