Life in South Africa 20 Years After Democracy
By Steven Levy

USC graduate student and Cape Town journalism intern Shaleeka Powell shares her experience working with local youth to produce a radio piece about the state of democracy in South Africa.
Be the Change You Want to See.
Wees om die verandering wat jy wil sien.
Yiba lushintsho ofuna ukulubona!
Change does not come easy. It is essential for people to be the change they want to see in their community. People of all ages, sizes and ethnicities can bring forth change and nowhere is this more evident than in today's South Africa.  Even after 20 years of democracy it's clear there is still much work to be done. I recently went to Paarl with several of my colleagues from University of Southen California, and was amazed to hear experiences from people in the community about their life before, during and after apartheid.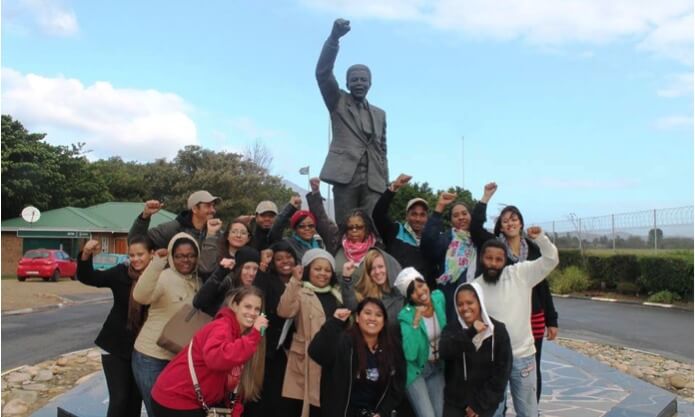 In Paarl, my colleagues and I trained and collaborated with a group of Koinonia students to produce a 15-minute radio piece in English, Afrikaans and Xhosa focusing on pre and post democracy. Seeing the living conditions and hearing personal experiences from people of all ages was sad and disappointing. Majority of individuals I have encountered said the laws have changed and apartheid has ended; yet the practices and actions of people show that apartheid still exists.
Working with the Koinonia students for two days was awesome because we were able to watch them develop great reporting skills. Koinonia is a community-based organization that offers training, advice and opportunities to youth. Some of the these youth work and intern for a local radio station, Radio KC. The objective of the workshop was to produce a piece that would air on Radio KC in which people from local communities would share their voting experience and describe life before and after 20 years of democracy.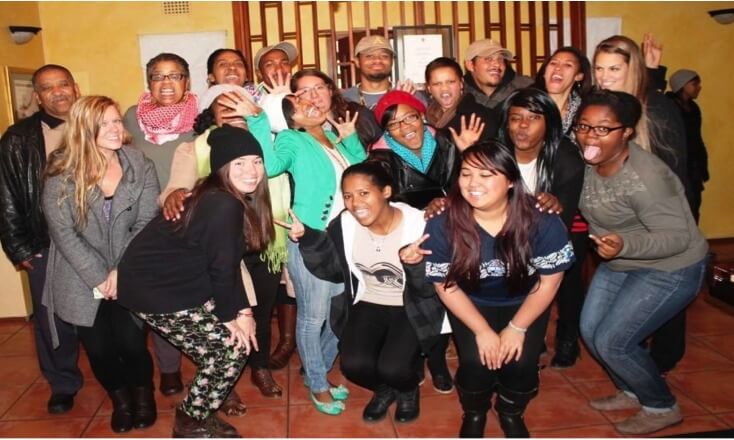 We dispersed into four groups of five and the USC students trained the Koinonia students on how to conduct interviews and produce a good story. My group went to the Butterfly House, where we interviewed youth, and to a coloured township, where we interviewed a variety of people from different backgrounds and age groups. We spoke with individuals who were voters in the first democratic elections, born frees, first-time voters, people who did not vote and those eligible to vote in the next elections. Majority of the interviews my group conducted were in Afrikaans because Radio KC broadcasts 70% Afrikaans, 20% English and 10 % Xhosa. I do not speak Afrikaans or Xhosa, therefore, I did not understand what was being said during the interviews, but knew members of the community where passionate about the topic based off of their facial expressions and body movement.
The responses we received were similar in many aspects. People in the community felt like the government is the problem and that apartheid still exists, but in a different form. I almost cried when the elders were taking about life during apartheid and how they were treated worst than animals, beat consistently and segregated due to the color of their skin. Then they described their voting experience in the first democratic elections and how it was the happiest day of their life because they felt they their opinion mattered. They waited in long lines and some people carried their parents to the poll center who were around 80-years-old so they could vote.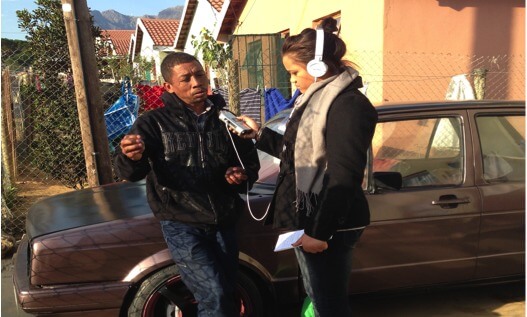 Hearing these stories and watching the Koinonia students interact with people in the different communities was beautiful. It was alarming that many of the youth we interviewed could not even tell us what democracy meant to them because they never heard the word democracy. These youth were around 16 to 19 years old and did not know much about elections because their families are not politically involved. There were a few individuals who would answer questions about democracy by talking about social issues such as drug abuse, violence and teen pregnancies, which have nothing to do with voting.
I will never forget this experience. Having to say goodbye to all of the Koinonia students and the loving family that graciously welcomed us in their home was one of the hardest things I had to do on this trip. Everyone we encountered had a big heart and wants nothing but the best for their community. My colleagues and I had a great time training the Koinona students and loved seeing their faces light up while reporting in different communities. They are natural journalists and know what it takes to tell an amazing story. The relationships we built just over that weekend will last forever. Overall, everyone worked together as a team and produced an excellent piece that many people in the community were honored to be a part of.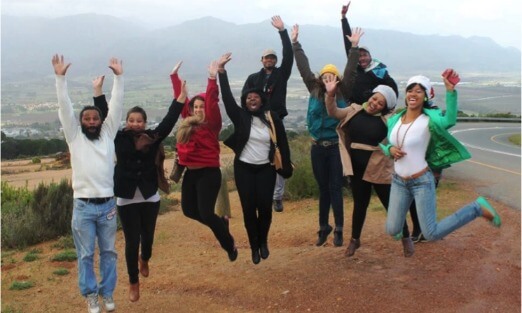 Leave your comments for Shaleeka in the section below!  Learn more about internship opportunities in Cape Town and how you can get involved.