My medical internship in Dublin: Q & A with UT Dallas Goldwater Scholar
By Kate Rau

Rachel Meade's passion is medical research. She studied molecular biology at the University of Texas at Dallas, and aims to pursue a PhD in genetics with a focus on virology and pathology. As an undergraduate researcher, Rachel spent eight months away from home. She undertook research at various institutions abroad, including a two-month medical internship in Dublin.
We chat to Rachel about her time spent in Ireland, how her medical internship impacted her studies and her thoughts on being awarded the prestigious Goldwater Scholarship.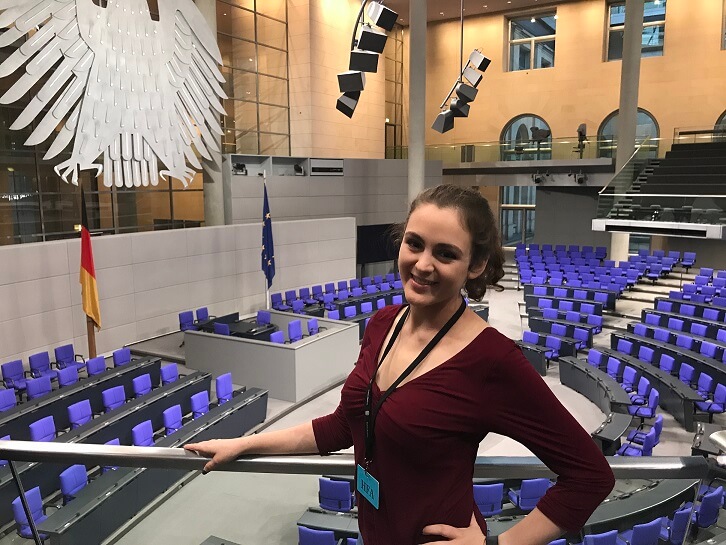 Tell us about your medical internship in Dublin
My internship in Dublin had a strong focus on medical research. I was based at the Trinity Translational Medicine Institute of Trinity College Dublin, which was housed in St. James's Hospital.
I worked in the Rare Kidney Disease Registry and Biobank under Dr. Mark Little, which collects blood and urine samples from people all over Ireland who suffer from ANCA-associated vasculitis. My job was to document and store patient samples, fulfill sample orders for research institutions, run experiments on patient samples, and manage clinical collection days at Tallaght Hospital, which is off-site from St. James's. 
How did your internship impact your career path? 
Since leaving Dublin, I conducted research on prostate cancer in Marburg, Germany and worked at the Pasteur Institute in Paris, France, looking into mouse genetic susceptibility to the Zika virus and to Salmonella.
I was also blessed to receive a Goldwater Scholarship for my research, which was made possible in part by my experience in Dublin. The scholarship recognizes college sophomores and juniors who want to pursue research careers in the natural sciences, mathematics, and engineering.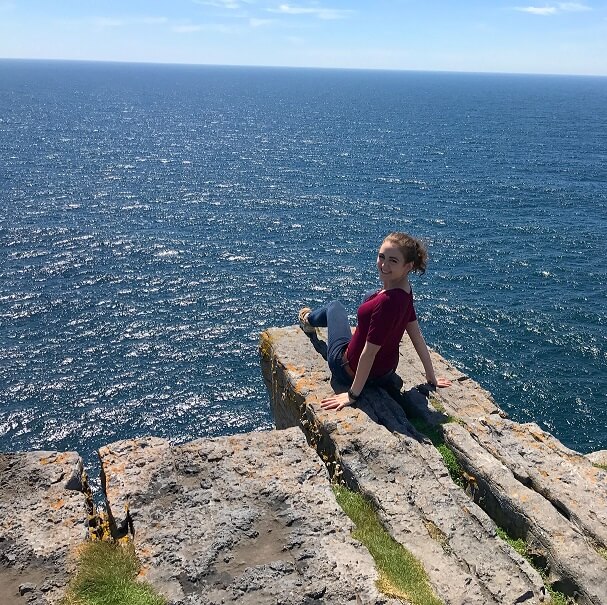 What was the best part of your internship?
My favorite part of the experience was the people I met. I had an amazing time getting to know the people in the lab, working with two other interns with whom I am still in contact a year later, and even meeting people from other labs in the building.
I made friends from all over the world, which was such a pleasant surprise.
It was also the first time that I had conducted research in a medical setting, so it was exciting to see how medicine and research work together in the world today.
What did you think of the Connect-123 summer internship program?
Connect-123 was incredible. Not only did they arrange a research internship with Trinity College Dublin, the top university in Dublin, but they also provided fun opportunities to experience Ireland while socializing with other Connectors.
For my first time abroad, I was nervous about big things, like homesickness and personal safety, and small things, like figuring out the bus system. Through planned events and fantastic organization, they made traveling into an adventure, offered all of the support and information necessary to get settled into Dublin, and gave me a community of other American students from many disciplines working there for the summer. 
My favorite excursion was definitely the visit to the Hills of Tara! The legends surrounding the place were amazing, the views were unparalleled, and I got to offer a marshmallow to a fairy tree in exchange for a wish. Altogether, it was a fantastic experience. I would highly recommend this program for any student wanting to spend time in Ireland.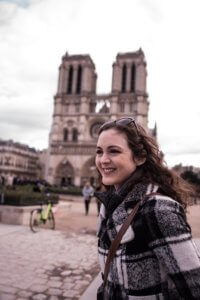 What would you say to anyone considering our program?
To anyone considering Connect-123, especially in Dublin, it is an excellent first experience abroad, and after having been abroad for almost a year, Dublin is still one of my favorite places for the people, the natural views, the music, the folklore, and the culture.
You cannot go wrong with this experience, and it is perfect for first-time travelers.
Connect-123 gave me a wanderlust that I will hopefully carry for the rest of my life, and I can't thank them enough. 
Click here to read Rachel's testimonial.
Connect-123 offers internship opportunities in Dublin in a wide variety of industries. If you are interested in an internship in Dublin, click here to get in touch!
Click here to read testimonials from our Connect-123 alumni.