My research internship in Dublin: Q & A with Drexel University student
By Roselie Kelly

On a recent Dublin afternoon, we sat down with the brainy and refreshingly modest Kyra Sacksith. Kyra attends school at Drexel University in Philadelphia, Pennsylvania, majoring in Global Studies with a concentration in Global Health, Science and Sustainability and minoring in Biology, Public Health, and French. With such a broad set of interests, and after studying abroad in Belgium and France, it seems inevitable the dynamic young lady would explore an internship abroad.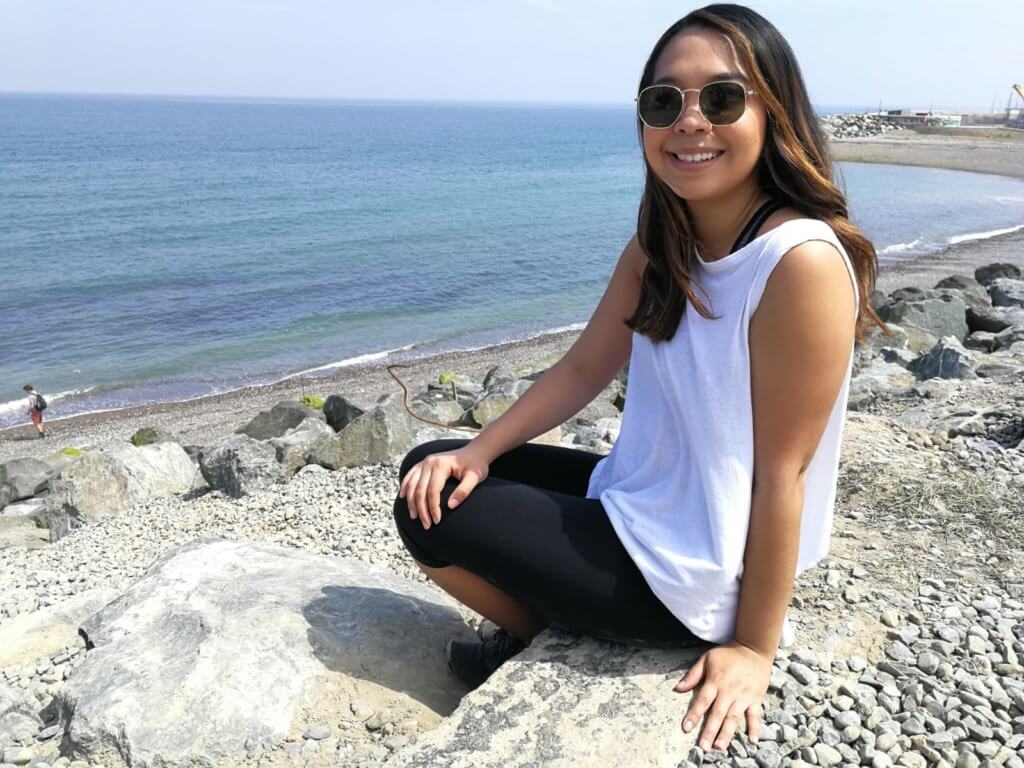 In this interview, Kyra shares with us the lessons learned and challenges she overcame as part of her research internship in Dublin, Ireland.
Tell us a bit about your internship. What were your projects and how would you describe the work environment?
I was a research intern at University College Dublin (UCD), and I helped with three studies related to obesity. One study looked at food preferences with people who have obesity, the other was a clinical audit for obesity medication, and the third was a clinical trial for obesity medication. I helped with the logistics of the studies. The environment was productive but fun! Every day was different, and I really liked everyone I worked with.
Did the internship meet your expectations?
Yes, it exceeded my expectations! The people that I worked with made it fun, and I found out I enjoyed the work that I do. It was great.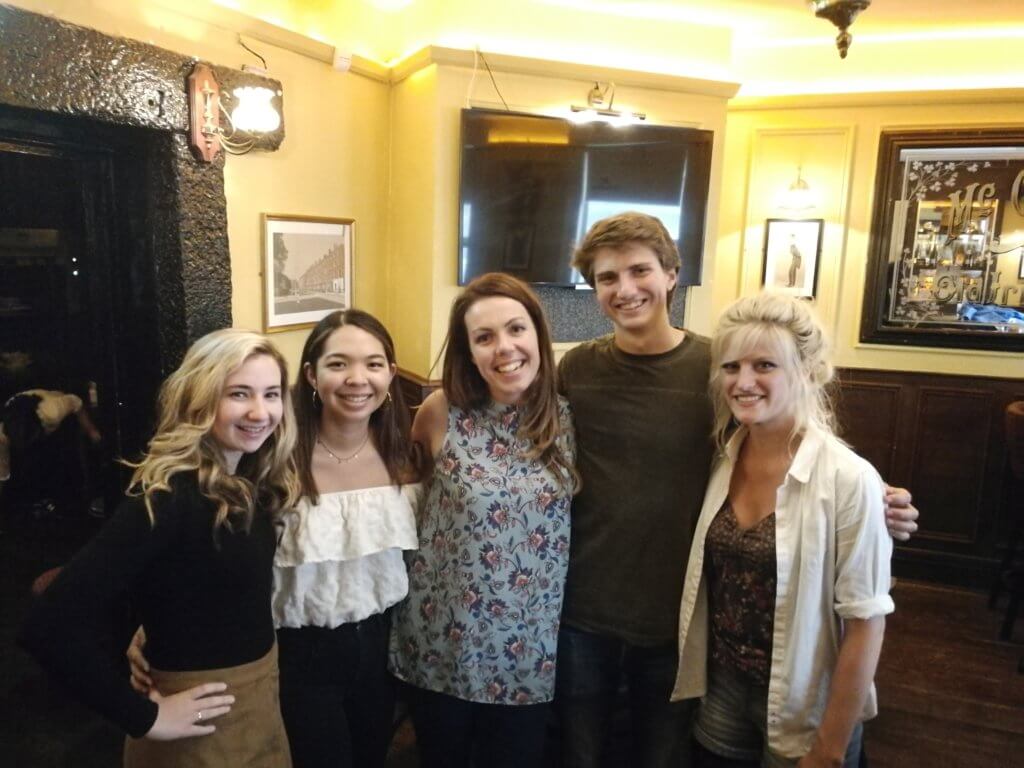 What about Dublin? What do you like about the city? Was it different than you expected?
Dublin actually wasn't my first choice, but I'm happy I came. Dublin is more diverse than I expected. I've met people from all over the world. I like that it is a social city, it's easy to travel to the rest of Europe, and I enjoyed the nightlife. However, my favorite experience was trying out different brunch spots. There's a lot of good places to go to…I would recommend trying Brother Hubbard and Two Boys Brew!
What will you miss most about the city?
I'll really miss the team that I worked with during my internship.
What was your biggest challenge and/or accomplishment during this time?
The hardest part was missing out on things back home, but I just had to look at the bigger picture – I'm in Dublin! The biggest accomplishment during this time was that I found something I was good at and have more clarification with what I want to do with my career, which is big for me because I'm so indecisive, and I never really know. This is the closest I've ever been to knowing what I want to do career-wise.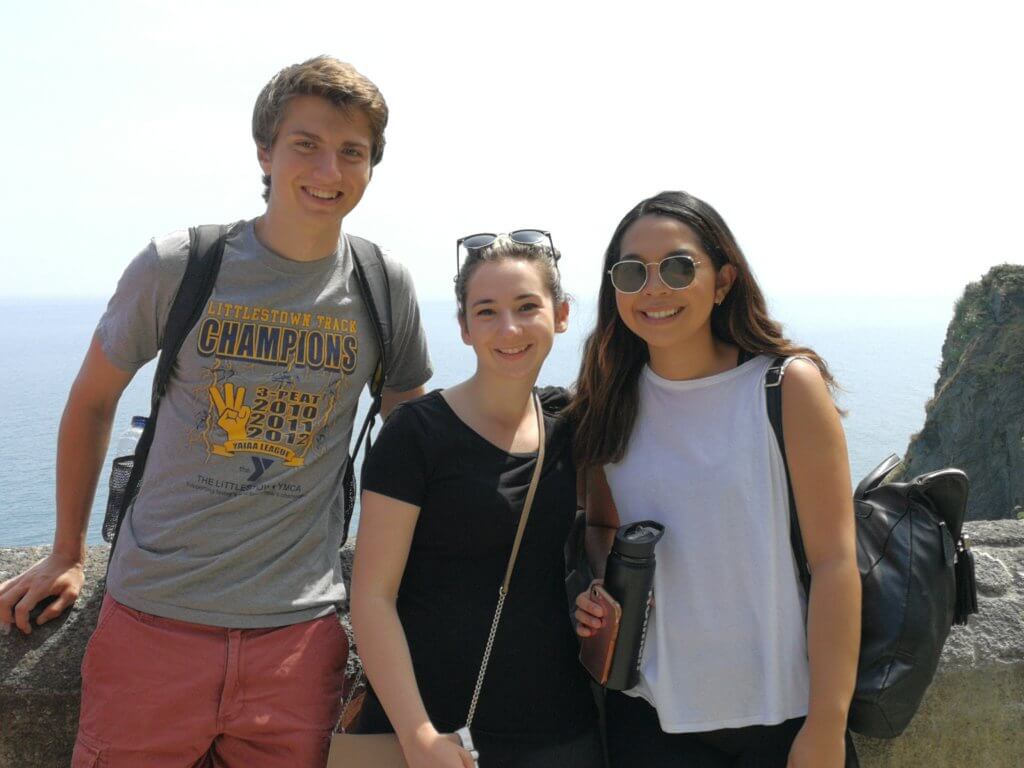 Think of yourself before and after the internship. What lessons have you learned?
I learned how I'm valuable to a company, how to take initiative, and more about working with other people. I also learned how to make the most out of wherever I am or whatever my situation is.
How did Connect-123 enhance your internship experience?
The program makes it easier to find people to relate to, because there are other students within the Connect-123 program doing internships in a new city. It's great because you have support and people to talk to. Also, Nikki [the Program Coordinator] was super helpful and supportive. She gave me advice, even with the little things. My first day my supervisor wasn't answering her phone and Nikki helped me handle it. She's always available and has really great recommendations for brunch too!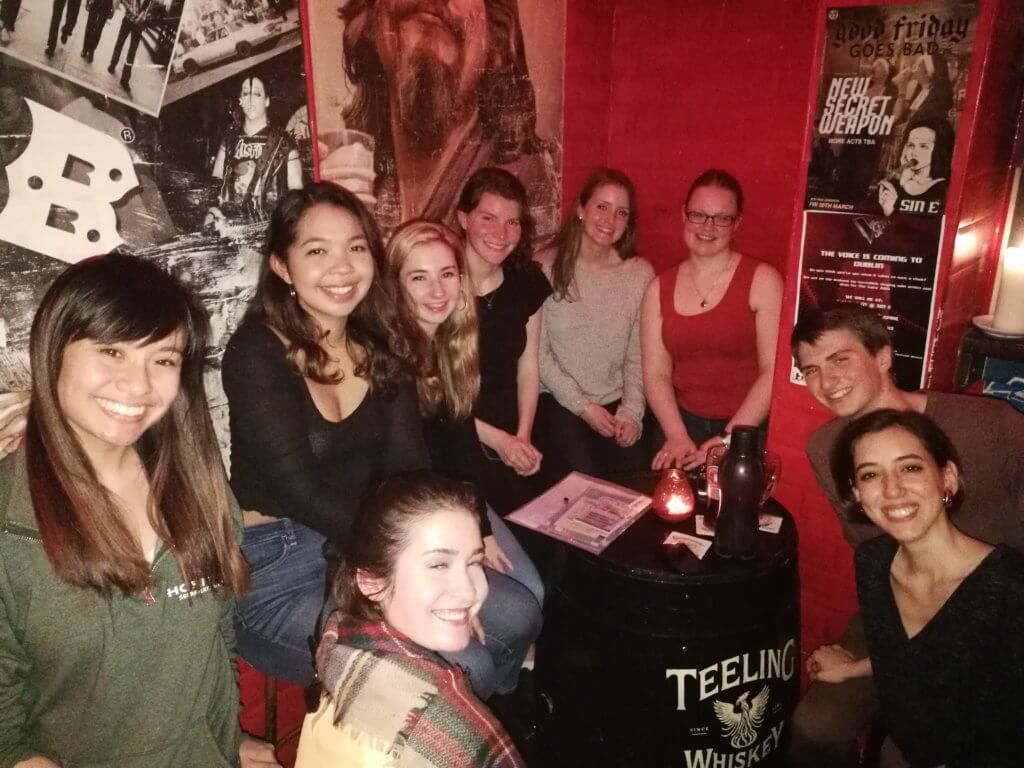 How did an internship abroad prepare you for your future?
I definitely developed some skills, such as data entry, organization, learning about logistics. Now I have a better idea of what I want to do with my career. I'm thinking about going to grad school for a Master's in Public Health or being a clinical research assistant.
What advice would you give to someone considering an internship abroad?
Do it! If you're not sure of what you want to do this is a great way to figure out what you like or don't like. Also, being abroad is a great way to push yourself out of your comfort zone because then you learn more about yourself and other cultures. It's great exposure and all valuable to your future.
Will you be back in Dublin?
Yes! Maybe I'll even return for more research experience. My supervisor was saying that I could come back after my undergrad. We'll see!
To find out more about our internship programs in Dublin, browse opportunities and read reviews here.