My Summer Internship in Dublin
By Grace Judd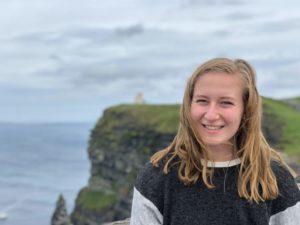 I spent the summer interning as a research assistant in a chemical engineering lab at the University College Dublin.
My specific project was to monitor the flow rate and pressure through silicone hollow fiber membranes to minimize the formation of water slugs during the oxygen transfer step of wastewater treatment.
I read various research papers, set up the experiment, and conducted the experiment throughout the summer.
I was also able to help on a few other projects while my experiments were running, such as the chemical analysis of water from various sources.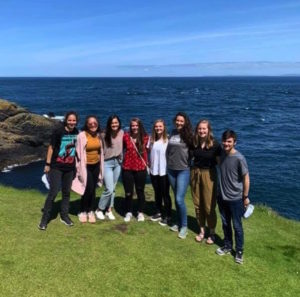 What was the most rewarding part of your internship?
It was very valuable for me to work in a foreign country with people from all over the world.
I had co-workers from France, Mexico, India, China, and, of course, Dublin.
This created a diverse work environment, but it was so rewarding to be able to work with all these individuals on a common goal.
Being in a science field, this is something I expect to have for my full-time job, so getting experience early is a huge benefit.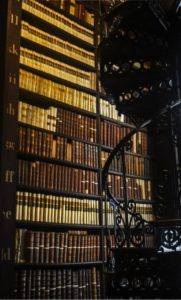 Where are must-see places in Ireland?
Ireland has so many great places to visit!
Dublin itself has so many places. I highly recommend taking a walk in St.Stephen's Green, down Grafton Street, around Trinity College and seeing The Long Room.
Taking a tour of Kilmainham Goal is fascinating for any history buff!
Day trips to Howth and Dun Laoghaire are also a must.
Beyond Dublin, I highly recommend taking a trip to Belfast (especially if you like Game of Thrones). The Titanic museum is extraordinary, and the Giant's Causeway was my favorite place in all of Ireland.
Of course, a trip to the Cliffs of Moher is also a necessity!
What was the most difficult part of your internship?
The pace of the internship was something that took a while for me to get used to. I was used to doing research in the states, which seemed very fast-paced.
The research I conducted over the summer had a much slower pace, and my co-workers frequently took coffee/tea breaks.
After I adjusted to the pace, things went much smoother!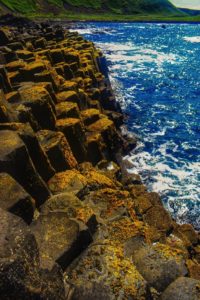 What did you gain from this experience?
Interning abroad gave me a lot of confidence in various aspects of life.
This was the first time I truly lived on my own, had to consistently rely on public transportation, had a full-time job, and was in a foreign country.
Managing all of these things not only helped my technical skills, but life skills too.
This was truly a life-changing experience all around.
I highly recommend interning abroad to anyone looking for an adventure!
Click to read Grace's full testimonial. 
Click to read more about Connect-123 internship opportunities in Dublin.