Hidden gems of Northside Dublin: Top spots for interns
By Roselie Kelly

The great River Liffey is more than a geographical split between the north and south of Dublin. The contentious divide has long represented a cultural distinction between the Northside and Southside of Ireland's friendliest city. Northside Dublin is less popular with visitors but offers an array of hidden gems that are well worth a visit. Here's a quick guide to a few Northside Dublin districts, giving insight to each of their exclusive charms.
Stoneybatter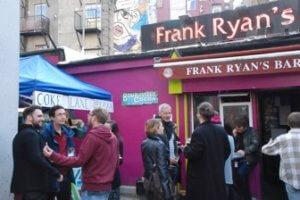 Once a run-down, working-class neighborhood, this fixer-upper uncovered its true potential after a turn of urbanization.
Today, Stoneybatter is known to be one of the trendiest parts of town, where young professionals go to kick-back.
Not only is it home to Phoenix Park, but strolls through Stoneybatter include trips to cat café, Cat Lounge, funky pub crawling with dogs and pizza, Frank Ryan's, as well as café/bar/Indie-cinema, The Light House.
Docklands
A simple 5-minute walk east of touristy O'Connell Street and city dwellers are surrounded by contemporary architecture, art galleries, museums, and booming new businesses.
Highlights of this district (Dublin 1) are the EPIC museum, the 120-foot-long mural, #DrawMeBackDocklands, and a diverse array of restaurants and cafés that will suit anyone's liking!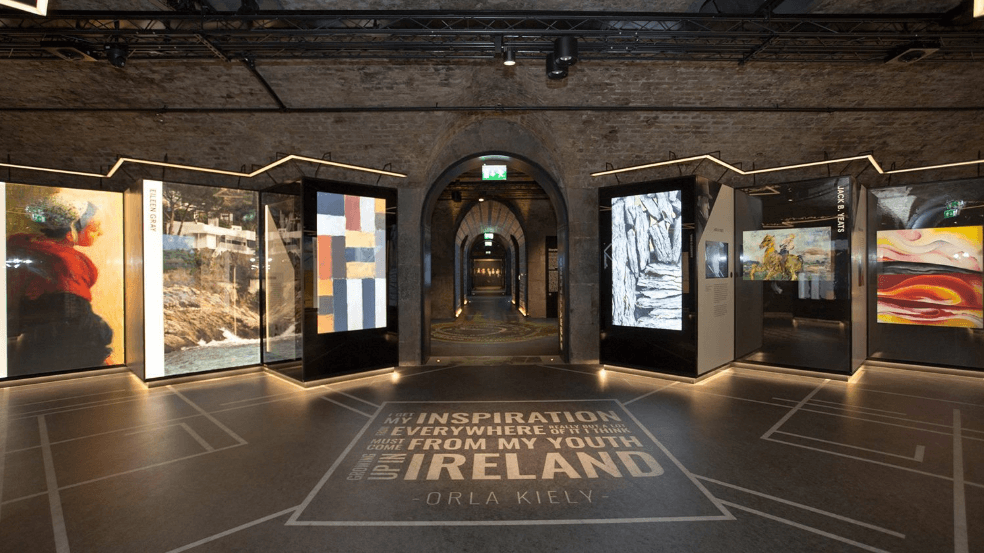 Drumcondra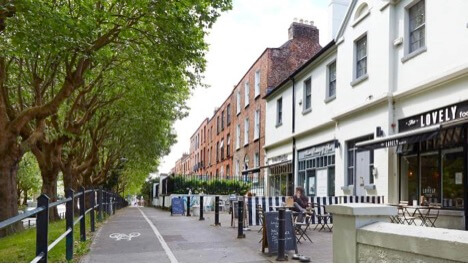 Drumcondra is a quiet suburban area in Northside Dublin, home to many young families and independent businesses.
Here the streets are lined with terraced homes, green leafy trees, and benches, where locals sit juggling a book and a cup of coffee. You'll find flower-filled parks (Griffith Park, Archbishop's House), where children outdoors all day. Drumcondra is the perfect escape from the buzzing city centre.
Clontarf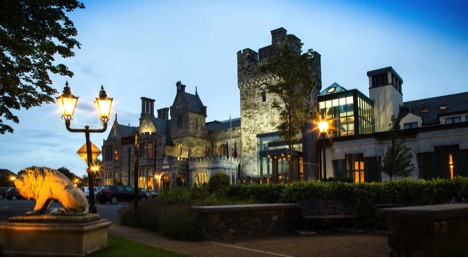 A seaside district offering a plethora of things to do, Clontarf streets are sprinkled with chic pubs and restaurants, such as Harry Byrnes and Bay Restaurant, where guests lounge outside, sharing pints and starters.
A tourist favorite is the elegant 4-star hotel, The Clontarf Castle.
Along the coast, cyclists overlook temperate sailboats as they trail towards secluded Dublin beach, Bull Island.
Clear your mind of false biases, and go explore to Northside to unveil its beauty! How? Take bus 39a to 11 towards Drumcondra, bus 39a towards Docklands and/or Stoneybatter, and bus 46a to 130 towards Clontarf. Don't forget to share your photos of the Northside with #Connect123!