Places to go in Buenos Aires: Affordable adventures for interns in Argentina (Part 2)
By Heather Luedke

During my internship in Buenos Aires, I found great places to frequent that fall within my budget and aren't the sorts of things you read about in a guidebook. This is the next in a series of blogs about those places – from the best spots to buy food and enjoy the outdoors, to a few fun (and affordable) day trip adventures that will get you out of the heart of the city.
Parque de la Memoria (Remembrance Park)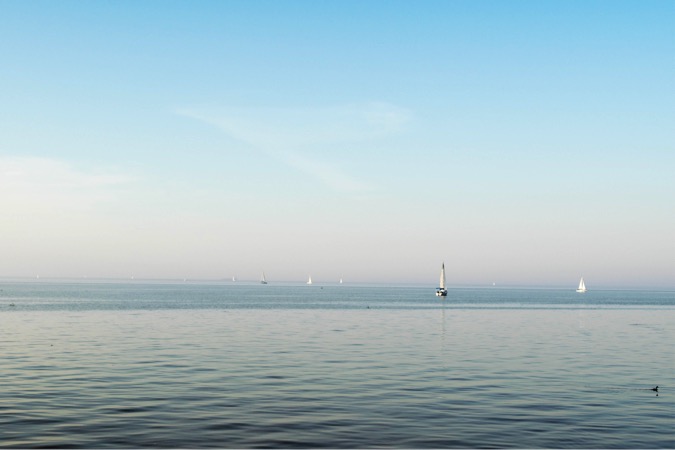 Located in Palermo, out of the heart of the city, this public monument memorializes victims of the 1976 to 1983 military regime, a dictatorship that saw many Argentinians lose their lives. The monument looks out to the sea and offers lots of green space for spending a day relaxing while also learning about a big part of Argentina's history. With a free museum and lots of statues scattered around, there is plenty to see and do.
This park doesn't seem to make it to the top of anyone's "must see" list, even though it's a good way to spend a day. My friends and I went here the first weekend we were in Buenos Aires and we thoroughly enjoyed exploring the park and the surrounding area.
Hours: Everyday 10am to 6pm (different by season and on holidays)
Location: Avenida Rafael Obligado 6745, Palermo
How to get there: Many different colectivos (buses) will get you there, from Retiro it's about a 45-minute commute
Cost: The park is free
New Garden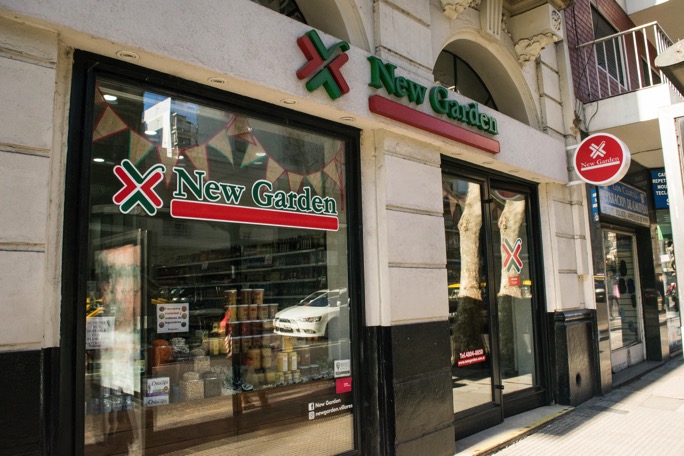 While there are plenty of supermarkets and small grocery stores throughout the city, one specialty store I frequented was New Garden because it had things I couldn't find in the regular grocery stores. From peanut butter, honey, and familiar condiments, to a variety of nuts and dried fruits and things like quinoa and lentils, if you can't find something, it's likely New Garden has it.
They also stock speciality items such as veggie burgers and gluten-free packaged products (the most variety I found while I was in Buenos Aires) and organic and natural products. While it's a little more expensive, if there's something you're craving or a staple you can't go without, check out one of the many New Garden stores scattered around the city.
Hours: Varies by location but generally open every day until 8pm
Location: Throughout the northern half of the city
How to get there: Use Google Maps or Como Llego app to find the nearest store
Cost: It is more expensive than other supermarkets but reasonable for a specialty foods store
Paseo El Rosedal (Rose Garden)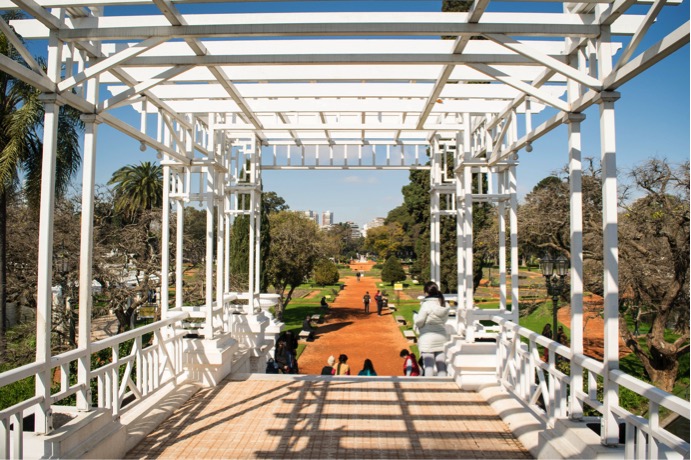 I spent a lot of my free time exploring this chain of parks extending from Recoleta into Palermo. With paths for running, walking, rollerblading, or biking, it's a friendly part of the city for either just getting some time outside or for exercising.
With lots of people out and about, and many of the streets closed to cars when you get closer to the parks near the Rose Garden, it feels like a safe place to be exercising while also not having to stop every block to wait for traffic. Although the roses in the garden were cut down when I was there because it was winter, it was still a beautiful place and a unique thing to find in a big city.
Hours: Rose Garden: Tues to Sun 8am to 6pm, closed Mondays. Rest of the parks: generally open during daylight hours.
Location: Rose Garden: Av. Liberador and Av. Sarmiento. Starting from near El Museo Nacional de Bellas Artes and extending up towards Palermo is the chain of parks, plazas, and gardens.
How to get there: Use Google Maps or Como Llego to find the best route to the Rose Garden, or walk up through the series of parks starting near El Museo Nacional de Bellas Artes.
Cost: Free!
Jardín Botanico (Botanical Garden)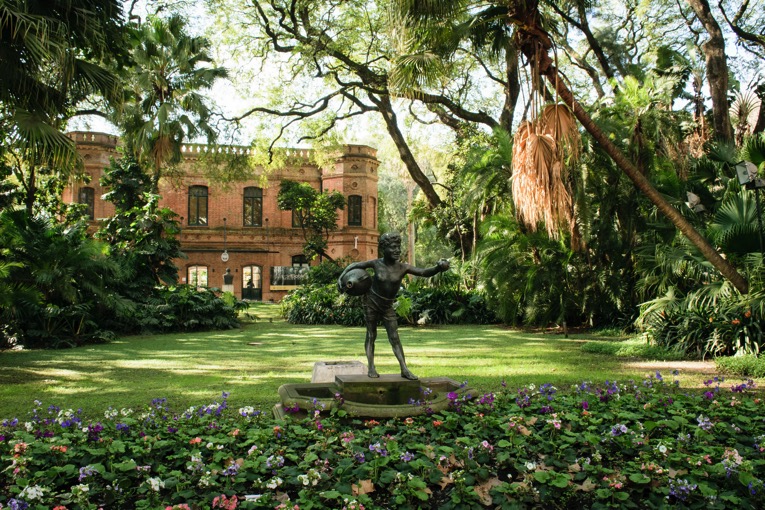 Slightly more inland than the rest of the parks from Recoleta to Palermo, the Botanical Garden in Buenos Aires is a fun escape from the hustle and bustle of city life. With areas dedicated to certain things – such as butterflies, mate, or specific countries – this garden is rich and green at all times of the year and makes for a secluded spot among the skyscrapers.
With species labeled and various paths you can take, there's always something new to see. I would often go and find a bench to sit on in the sun and talk on the phone.
Hours: Wednesday to Friday 8am to 6:45pm; Sat and Sun 9:30am to 6:45pm; Closed on Monday and Tuesday (Winter hours)
Location: Santa Fe Ave. 3951
How to get there:Use Google Maps or Como Llego to find the best route
Cost: Free!
Buenos Aires is a huge city and has a never-ending supply of things to do and places to see. These are just a few of my many favorites, and depending on where you are you'll find different places to frequent as well. To discover more of my suggested spots to visit, please read part 1 of this blog here.
I hope this helps give you a few more things to add to your list of bigger-name things to do (such as seeing a tango show, performances at the Teatro Colón, taking trips outside of the city to places like Mendoza, Patagonia, or Iguazú, checking out the nightlife, eating at a famous parilla (steak house), and much more).
Connect-123 offers internship opportunities in Buenos Aires, Shanghai, Dublin, Cape Town, Barcelona, and Sydney in a wide variety of industries. Click here to find out more!
Click here to read testimonials from our Connect-123 alumni.