Places to go in Buenos Aires: Affordable adventures for interns in Argentina
By Heather Luedke

During my internship in Buenos Aires, I have found great places to frequent that fall within my budget and aren't the sorts of things you read about in a guidebook. This is a compilation of those places – from the best spots to buy food and enjoy the outdoors, to a few fun (and affordable) day trip adventures that will get you out of the heart of the city.
El Ateneo Grand Splendid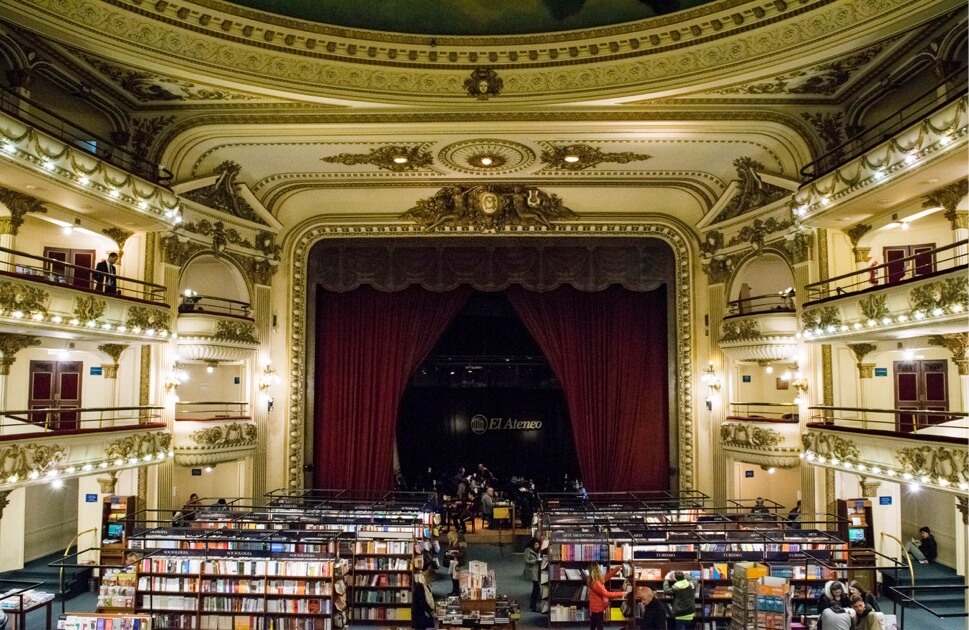 Although this famous bookstore does get mentioned occasionally in "Places to go in Buenos Aires" lists, it still wasn't something that everyone told me I had to go to. However, this bookstore is amazing, and you have to go, even if you have no intent of buying anything. Books, CDs, records, movies, and more are separated out on different floors of this renovated theatre, and I spent a full afternoon browsing the shelves. The ceiling is beautifully painted and the architecture is stunning – not something I could have ever imagined for a bookstore.
Hours: M-Th 9am-10pm; F-Sat 9am-12am; Sun 12pm-10pm
Location: Av. Santa Fe 1860
How to get there: Use Google Maps or Como Llego to find the best route
Cost: Free entrance
Tigre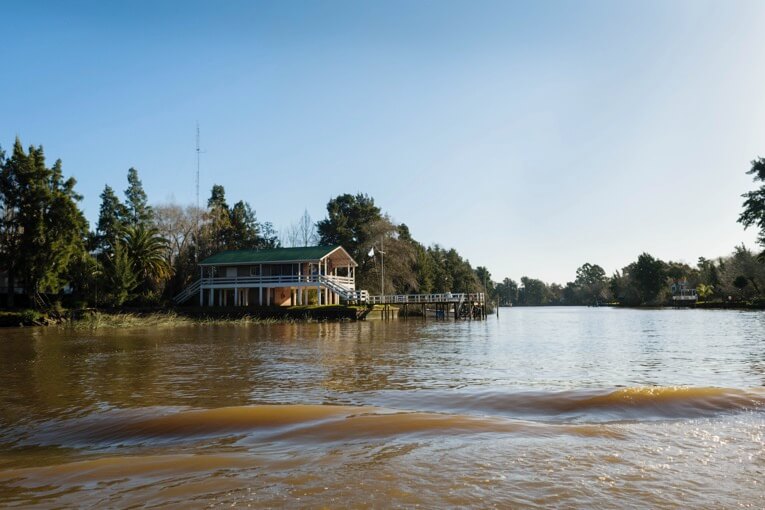 Accessible from the Retiro train station, this place looks nothing like the heart of Buenos Aires but is a cute, coastal town that uses boats as the main mode of transport. Go for a day, an afternoon, or stay for the sunset to experience a different way of Argentinian life. My roommate and I spent the afternoon wandering around in the center of town and then taking a public transport boat to the neighborhood of Tres Bocas and exploring there a bit. It's a quaint city and if you want more to do, try going on a Sunday, when the market is in full swing downtown.
Note: there are tourist boat tours as well, but you can't get off those boats to walk around like you can if you take the public transport boat.
Hours: No specific hours, but make sure you leave Tigre early enough to catch the last train (time varies, but in the evening sometime) back to Retiro.
Location: Tigre, Argentina. If you want to go on the commercial boat, go to the boletería between the tourism office and McDonalds to buy a boat ticket.
How to get there: Take the train from Retiro that ends in Tigre. Stay on until the last stop and walk out of the station into the center of the town. It's about an hour train ride.
Cost: Train rides there and back, other than that, free. Bring some cash to buy things from the market or the stores, and if you want to buy a boat ticket to go on the delta that's about $150 pesos for a round trip to Tres Bocas and back.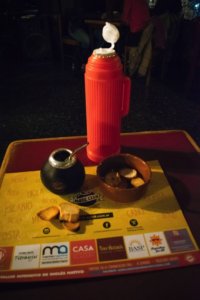 Mate Club
Mate Club became a normal part of my week while in Buenos Aires. A group for both native English and Spanish speakers, I got to talk to a lot of Porteños (what Argentinians call themselves) and improve my Spanish in a low-pressure and fun way. Alternating between English and Spanish with native speakers of both languages, Mate Club was the perfect place for me to gain confidence in my speaking skills and ask questions about the language and the city that I wouldn't randomly ask someone on the street. Because everyone at Mate Club is there to learn, everyone is incredibly patient, friendly, and understanding, so any level of language proficiency is welcome! It was one of my favorite parts of my time in Buenos Aires, and I would definitely recommend it to everyone.
Hours: Tuesdays/Thursdays/Saturdays 6:30pm-8pm
Location: Recoleta/Palermo. The exact location changes – check out their website! http://www.mate-club.com.ar
How to get there: Use Google Maps or Como Llego to find the colectivo (bus) that will take you from wherever you are.
Cost: $150 pesos each time (includes free mate, bread, and dulce de leche)
Saavedra Neighborhood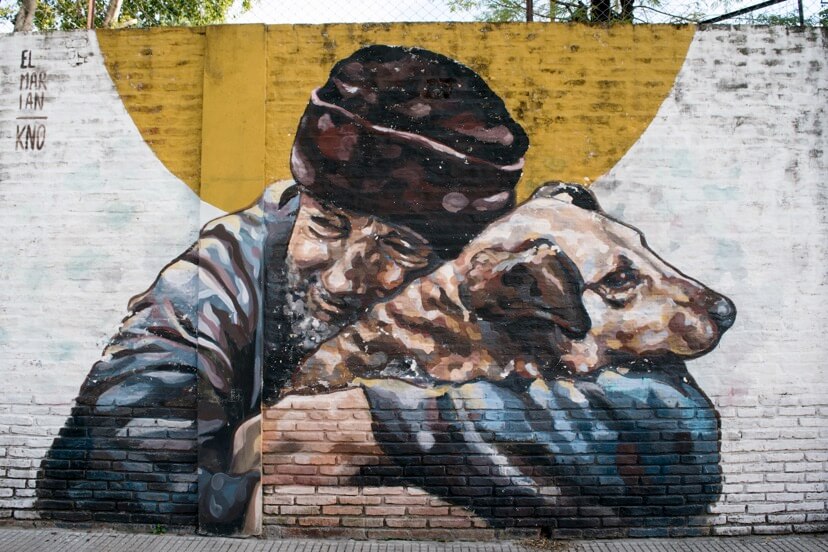 Accessible by the train from Retiro to Mitre, the neighborhood of Saavedra is a must-visit attraction in Buenos Aires. With lots of parks and cute houses, there's some amazing street art to be seen here. While we went with a tour, it can be expensive out of pocket. (BA Street Art Tours was incredible, and I'd highly recommend doing that if you're willing to pay.) So, for the art minus the price, wander the streets in this neighborhood on your own to find some fun murals with a wide variety of subjects. These murals aren't the ones in the tourist guidebooks either, so if you're looking for some different art and a relaxed day, this could be the place for you.
Hours: Whenever you want to go, our tour lasted three hours so give yourself plenty of time to wander.
Location: Saavedra neighborhood. Wander towards the large series of parks in the neighborhood and start there (they're on the same side of the train tracks that you get off from), slowly working your way up and down the streets back towards the train station.
How to get there: Take the train from Retiro that ends in Mitre and get off the train after about 40 minutes at station Saavedra.
Cost: Train rides there and back on your subte card, other than that, free. If you want to do the tour, it was around $500 pesos at the time we went.
Cooking Time Gluten Free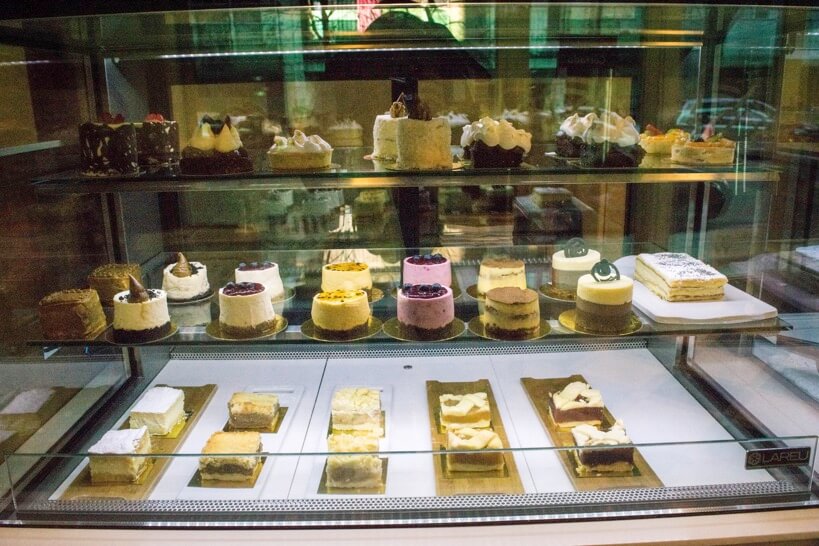 There are lots of great bakeries around Buenos Aires, but as someone who can't eat gluten (wheat, barley, or rye), most of those places are off-limits to me. So, I did a little searching and found this little bakery in the neighborhood of Recoleta (although there are other gluten-free stores throughout the city too if you search for them). Cooking Time Gluten Free supplied me with bread, tartas, alfajores, empanadas, cookies, and cakes during my time in the city, and let me try out lots of traditional Argentine foods I wouldn't have been able to otherwise. The workers are friendly, and I got to know and talk with them too (another opportunity to practice Spanish!) I definitely recommend this bakery to anyone who is avoiding gluten – and to anyone who wants to eat some delicious desserts, too.
Hours: M-F 9am-2pm and 4-8pm; Sat 9am-2pm
Location: Laprida 1954, Recoleta
How to get there: Any colectivo (bus) that takes you to Recoleta – just use Google Maps or Como Llego to find the best route.
Cost: Gluten-free food is generally more expensive, and the same is still true in Argentina, but it's reasonable.
Connect-123 offers internship opportunities in Buenos Aires, Shanghai, Dublin, Cape Town, Barcelona, and Sydney in a wide variety of industries. Click here to find out more!
Click here to read testimonials from our Connect-123 alumni.