Returning Home From Interning Abroad… What's Next?
By Sarah Dilworth

As summer (in the Northern Hemisphere) draws to a close, many of our summer interns are wrapping up their internships, along with the lives they have built for themselves abroad. This transition can be exciting, sad, and sometimes a little scary. As you return home after such a growing experience, both professionally and personally, you may have a tough time getting back to the swing of things, expressing this emotional rollercoaster to family and friends, or even summarizing your experiences in a meaningful way. Re-entry problems after interning abroad are real!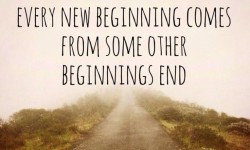 But don't despair! Here are a few tips on how to make this transition a smooth one:
Get your affairs in order before you leave for home.
Ask your supervisor if you can use him/her as a reference and if they would be willing to write a recommendation letter for you. It may also be a good idea to discuss with them how you can best showcase your internship experience on your resume or CV, so that your relevant attributes are highlighted. Also, be sure to connect with your colleagues on LinkedIn and endorse them (they will most likely endorse you back); this is a terrific way to keep in touch with your international contacts for the long term!
Re-entry is an ongoing process.
You will be excited to see family and friends, but the life you are returning to (the one you had before you went abroad) may actually feel odd and "foreign" to you now. Reverse culture shock can be as difficult as the culture shock you experience entering another country, but not everyone at home will understand that. Keep in touch with friends you made abroad and go through it together!
Submerge yourself in something you love.
Preferably something you discovered or were very active in during your time abroad. This will help take away some of the re-entry blues you may have. Get pumped about returning to school in the fall. Volunteer within your community. Continue a habit or activity you developed in your international internship. Being active (physically and/or mentally) will definitely help you ease back into everyday life at home.
Learn to talk about your experience.
Often people describe their time studying or volunteering abroad in vague terms; "it was great", "I loved it", "everyone was so nice", etc. Instead of resorting to these phrases, think of one anecdote that better captures the culture of your adopted home for the past few months, describe what it was like working in another country. or tell a funny story about a mishap you had while traveling. Your friends will be much more interested in hearing a short and sweet version with specifics than generic phrases that tell them nothing.
Finally, keep us informed of what you are up to.
Your time as an intern may be over, but you are forever part of the Connect-123 family. We want to know how your final year in undergrad is going, if you got all your med school applications sent out, or when you are interviewing for your dream job and you discuss your time interning abroad!
What has helped you in your adjustment to returning back to life in your home country? Share with us in the comments below!