Spain: Where I Found My Art
By Steven Levy

This post comes to us from Ashley Nave, an American student pursuing a degree in English/Professional Writing and Spanish, who is a current intern in Spain. She has an interest in all sorts of writing: magazine writing, journalism, poetry, fiction and hopes to use her degree to document perspectives from other countries as a career and for her own personal growth. 
Traveling is an art; it's an art within oneself. When I started traveling, I realized how important it is to embrace other cultural perspectives and norms. I learned how to adapt in foreign situations and how to remain calm, or at least try to remain calm, when working through a language barrier. Of course, I'm still learning and have ways to go, and just like art, if I continue practicing, I'll make the most of my experiences.
Small Town Upbringing
I grew up near Philadelphia and I've been to places like Mexico, Canada and Bermuda. I've seen the east coast, the west coast, and southern parts of the United States, but never have I lived in another country. After starting a Spanish minor in college, one of my professors suggested that I travel to Spain, or Costa Rica for one of our study abroad programs there. But there was something about Spain that immediately pulled me in. Maybe it was the music, or the food, or their fashion. In two weeks, I had my passport and booked a round trip ticket to Madrid.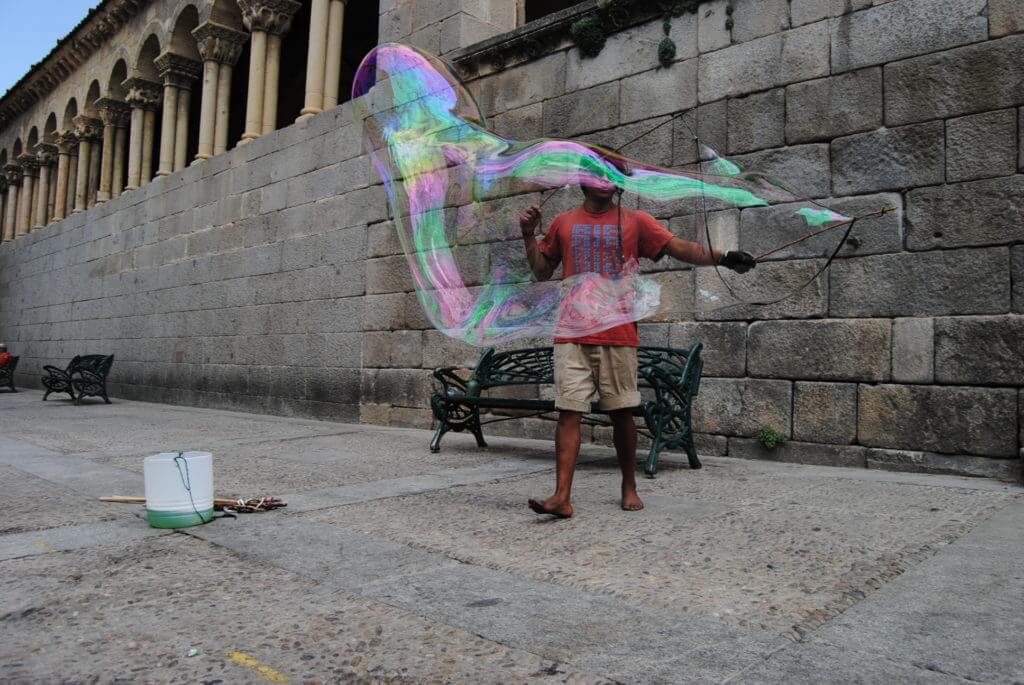 It was my first time to Europe, first time studying abroad, first time living with a host family, and even though I was nervous, I loved every second of it. When I got off the bus to meet my Spanish host mom, she grabbed my face and told me I was beautiful. She showered me in cheek kisses and offered to pull my luggage to our taxi. I wasn't the only one who was welcomed with such gratitude. The other host parents were just as cheerful as mine, and they couldn't wait to meet their students.
Spain Round 1: Bringing Out the Best in Me
I spent six weeks in Valladolid, exploring small cafés, enjoying local street performances and meeting hundreds of people from all over the world. Did this experience open my eyes? Saying yes would be an understatement. It opened my mind to being true to yourself and the people around you. I saw how the Spanish people are so intertwined with one another; they express love in ways I've never seen. They even close shops so their families can come home and enjoy a three-course meal only for them to go back and continue the days work just a few hours later.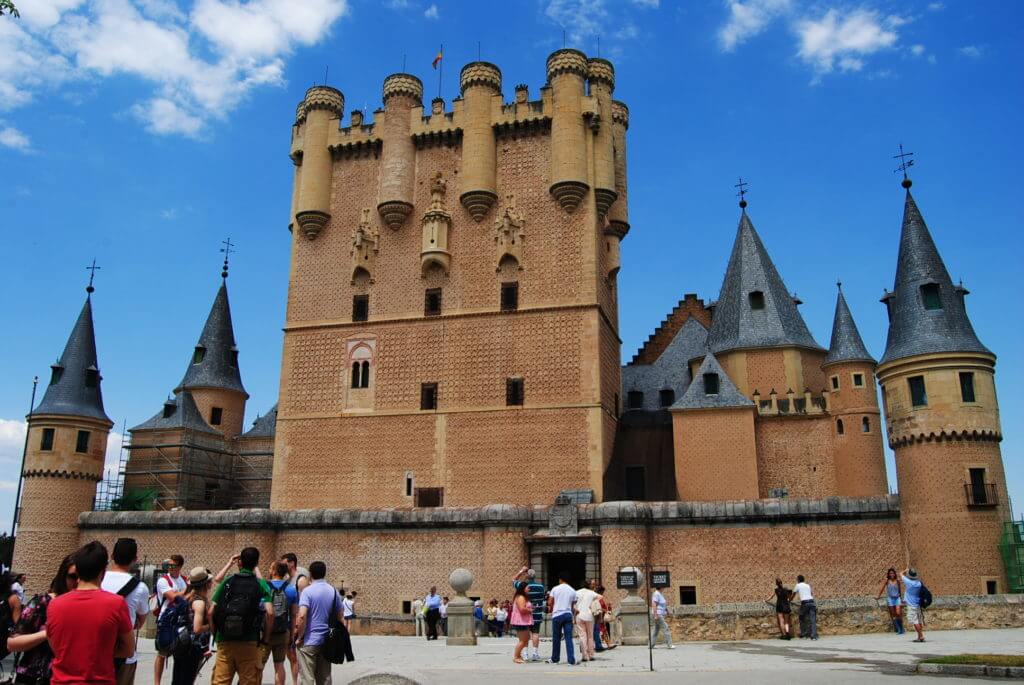 I arrived in Spain with the hopes of somewhat adapting to their lifestyle, but I never guessed that I'd fall in love with the people and their societal values as much as I did. I also didn't expect to change my degree once I returned to the states. When I left for Spain, I was a criminal justice major with a Spanish minor, but after a few weeks, I knew I needed to change my degree to writing. My heart has always been in the writing field, but it wasn't until I ventured out and experienced another way of living that I saw you can be happy with your career. I said, "This is what I'm good at, it's what I'm passionate about, so this is what I should be doing for the rest of my life."
Spain Round 2: It Feels Good to be Back
When I was studying in Valladolid, I came to Barcelona for a few days and that's when I knew I had to come back. I didn't know when and I didn't know how, but the city is something else. Barcelona is the best of three worlds: you have the beach, the city, the mountains, and all that's in between! There's fine dining, local tapas restaurants, theaters, Antonio Gaudí's attractions, and an incredible amount of clothing stores.
Now, about a year and a half later, I'm working as an intern for a Barcelona magazine. This came about when looking for writing internships and coming across Connect-123's website. After I read what the program included, I was already searching for plane tickets. Not only does Connect-123 find you a place to stay and find your ideal internship, they even pick you up from the airport and give you as much advice as they can on how to intermingle with Spanish culture and the city.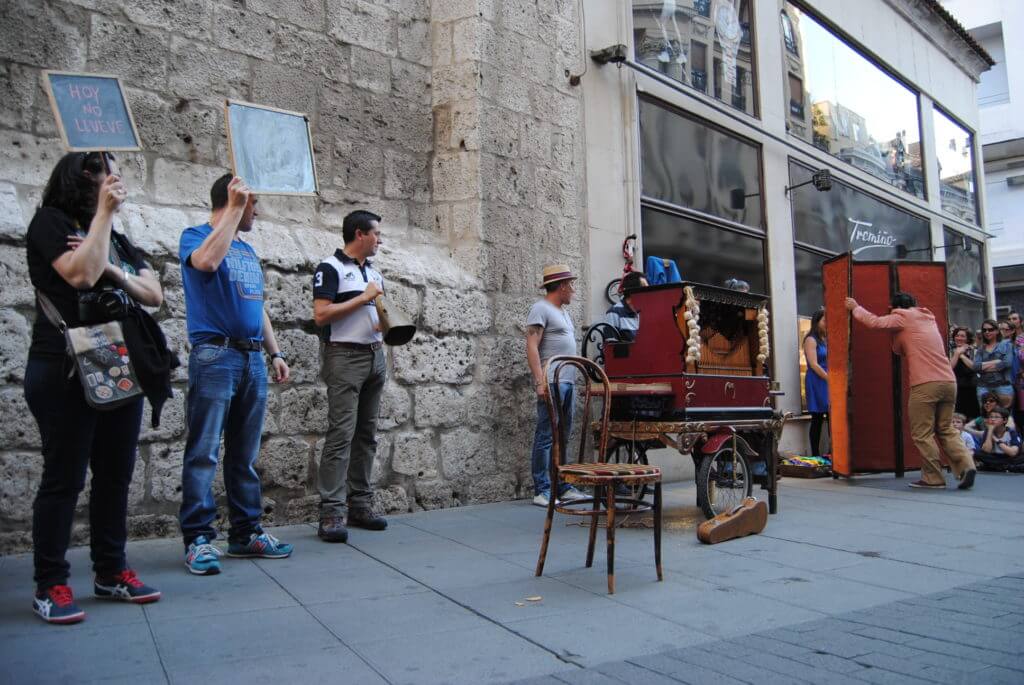 It feels great to be back in Spain; it's almost like returning to a favorite art gallery. You're waiting in line, envisioning the new faces and the new collection of artwork, waiting to soak in the familiar atmosphere. But really, you can only imagine so much until you're actually there. Right now I'm living in an apartment with people from all over the world, which is another first for me, and I couldn't be happier. While I'm teaching them English, they're helping me with my Spanish, especially at the grocery store!
The best part of the unexpected is when it brings you beautiful surprises, and mine, well that was coming to Spain and falling in love with the culture. If it weren't for taking the chance and being open to new experiences, I wouldn't have met this country and found the internship of my dreams.