My sports management internship in Buenos Aires: Interview with MSU grad
By Kate Rau

Michigan State University (MSU) graduate Casey Copp completed his sports management internship in Buenos Aires, Argentina with Connect-123 last summer. Nearly one year later, Casey thanks his experience abroad for honestly changing his life. His three-month internship at an international NPO helped pave the way for a career in non-profit work back home. Plus, Casey's experience abroad with Connect-123 helped him overcome the anxiety he had struggled with his whole life.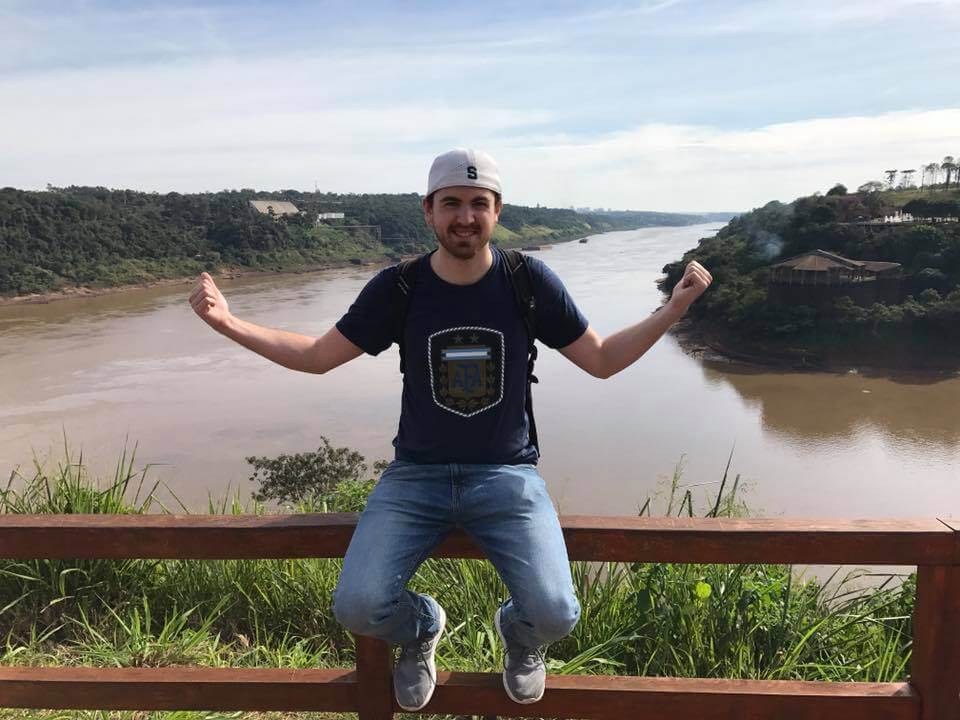 Tell us about your internship and where you worked for three months in Argentina
I worked at an international non-profit organization that aims to provide financial assistance and support to young, underserved soccer players so that they are able to travel, train and play more soccer.  During my time working there, I researched and applied for multiple grant opportunities so the organization could provide more financial assistance to young soccer players.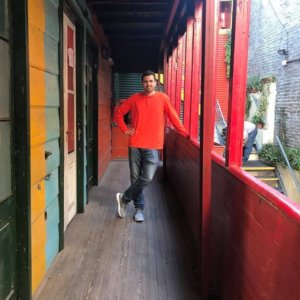 Connect-123 provided me with a perfect internship that mixed my career aspirations working in non-profits as well as my passion for soccer, which is also the passion of the entire Argentine nation! Although I studied Spanish for 7 or 8 years, and I felt like my language knowledge had plateaued, my Spanish improved drastically during my time in Buenos Aires, and I returned to MSU talking somewhat like a Porteno!
What did you learn and how did you grow as a person as a result of this internship?
I'll never forget getting onto the plane to travel to Argentina. I had never left the United States before and I had never, never left home for so far and for as long as I was about to do with my trip ahead. I had never lived in a big city. I had never left my comfort zone. I was shaking!
Fast-forward three months later, and I was a changed person. For the impact it has made on my personal growth, Buenos Aires will forever have a special place in my heart.
Buenos Aires is an incredible city with never-ending options of things to do. It's impossible to get bored. I've had more fun here the past three months that I had in my first three years of college!
The best aspect of the city, however, is the people. Everyone I've met – from strangers that I pass by on the streets, to the cashier in an ice cream store next to my apartment, to students from a local university, and obviously my host family and fellow Connectors – is always so friendly, caring, and accommodating.
What was the best part of your experience?
The best part of my experience was the incredible relationships I built with the people I met. Whether it was my roommates, my host family, my co-workers, other Connect-123 participants, and local Argentines, I continue to have great friendships with everyone I met.
What are you doing now?
I'm going to work in the non-profit industry in Detroit. My internship reaffirmed my desire to work in the non-profit industry and my experience in grant management is an invaluable asset.
What do you think of Connect-123?
I loved how Connect-123 provided everything I needed in my three months abroad.
The team on the ground is incredible and they helped find me the perfect internship and accommodation, provided much-desired soccer tickets, and set up fun social events every week. The work put in by Connect-123 made my life a lot less stressful while abroad.
What would you say to anyone considering our program?
To anyone considering the Connect-123 program, particularly in Buenos Aires: Do It!
It's one thing to study abroad, but to actually live and work abroad takes the study abroad experience to a new level. Connect-123 provides a fun, informative, and memorable experience that nobody regrets.
My experience abroad helped me to overcome my social anxiety. I've struggled with anxiety for my whole life and doing an international internship was the biggest step I took in overcoming it. I left for Argentina very worried about my anxiety but because I was able to suppress it in an environment I was totally not used to, I can confidently say I can defeat my anxiety anywhere I go. For that, I am eternally grateful for my Connect 123 experience.
Connect-123 offers internship opportunities in Buenos Aires in a wide variety of industries. If you are interested in an internship in Argentina, click here to get in touch!
Click here to read testimonials from our Connect-123 alumni.