Staying Green While Abroad
By Sarah Dilworth

Let's face it, travelling isn't always the best thing we can do for the environment. The long haul flights, the non-recyclable materials we sometimes have no other choice using, and the mentality of "it doesn't count when I'm abroad" have detrimental effects on our environment. Unless you are living off the grid and growing your own produce and food while abroad, the choices we make while living abroad impact the environment just as much as when we are home. So we've compiled a few ways to engage in sustainable travel while interning, studying, volunteering, or living abroad.
Buy local and in-season produce.
So many places around the world ONLY have local and in-season produce, so this one isn't tough. But do make an effort to shop directly from local farmers and producers. Your purchasing power really matters; plus you get to interact with and embed yourself in the local culture in a more meaningful way than you would at a fast food, convenience store. Check out this handy app to discover what produce is in-season wherever you are in the world!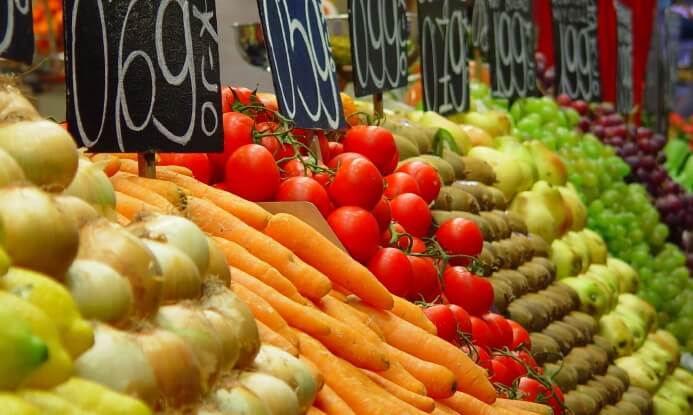 Participate in Meatless Monday.
There are many reasons to cut out or reduce your meat intake from your diet. There are beneficial effects on your health, animal cruelty, and factory farming. It also helps to cut down on your own carbon footprint. The UN's Food and Agriculture Organization found the meat industry to be "one of the most significant contributors to the world's environmental problems," which includes acid rain, deforestation, water and land pollution.acid rain, deforestation, water and land pollution. Don't get us wrong, we still enjoy a choripan in Buenos Aires, roasted lamb in Dublin, and a good ole braai in Cape Town. Everything in moderation!
Bring a reusable water bottle and containers for packed lunches.
As long as you are somewhere the water is safe to drink, using a reusable water bottle can really cut down on the amount of plastic you use and it will save you money! If you are interning, be sure to have reusable containers to pack your own lunch. This will not only help you eat a bit more healthy and save you money, but you won't be using disposable plastic containers and cutlery that are often the only options for a fast lunch outside of the office.
Opt for paper-less tickets when possible.
Whether it is for a flight, train or bus, if the e-ticket option is there, take it and help reduce paper waste! Some cities even allow you to purchase your local public transit tickets through an app, avoiding the need for paper (and cash-on-hand) all together. In cities like Shanghai, Dublin, and Buenos Aires, this won't be a problem because your public transit is through a smart card already.
Pack light and avoid accumulating unnecessary items while traveling.
No one wants to pay extra for overweight luggage on a flight. Nor do you want to lug 4 suitcases around a city in search of your accommodation. So why put yourself through that trouble? Pack smart and pack light! Try to also avoid buying unnecessary items that you you won't bring back home with you. Being abroad forces you out of your comfort zone, so embrace it and don't reach for that luxury item right away. We do advocate purchasing a meaningful souvenir or two. Afterall, who can resist a local artist's work in a Barcelona market or a woolen sweater in the west of Ireland?
Don't throw away your extra items.
Consider giving away or selling items like bicycles, extra luggage, appliances, or electronics to friends or locals. Unless something is unusable or destroyed, don't throw it in a dumpster! If you find yourself with things like clothing, bed linen, towels, or toiletries find a charity organization to donate those items to. Our interns in Buenos Aires recently dropped off some gently used items to the organization, Fundación Conin cooperadora para la nutricion infantil. This not only keeps your luggage light, but benefits the local community as well!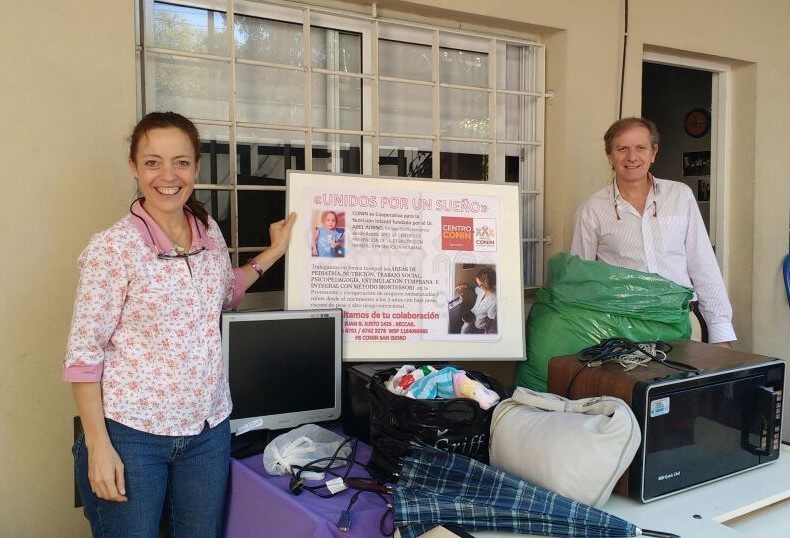 Offset your carbon footprint when purchasing your flights.
Did you know that a number of companies offer the option of purchasing carbon offsets based on particular flights or even just based on lifestyle? Sites like TripZero, TerraPass and Sustainable Travel allow you to calculate your carbon footprint for a particular flight, your entire trip, or your general lifestyle. They also give a number of projects and organizations to support using your carbon offset.
These eco-friendly tips can be implemented if you are studying, interning, volunteering abroad, living abroad long term, taking a short weeklong trip, or even while you are back home. What's your favorite environmentally friend travel tip?