Top Ten Things to Know about Interning in Shanghai
By Renee Gagne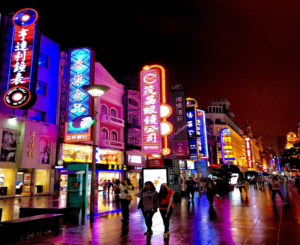 East Nanjing Road at Night
Shanghai is an incredible city where there are always fun things to do, delicious foods to eat, and wonderful people to meet. Having the opportunity to live and work in Shanghai is an experience that will shape you personally and professionally for years to come. Here is a list of the top ten things to know about interning in Shanghai before you go!
Street Food Will Become Your Morning Go-To
From youtiao (fried dough) to baozi (filled buns), there are many mouth-watering foods that you will see in the morning on your way to the office. My personal favorite, jianbing, is comparable to a crepe which has an egg, crunchy tofu, sauces, meat, and cilantro wrapped in a thin batter. Be sure to leave a few minutes early on your way to work so you have time to try the foods you see!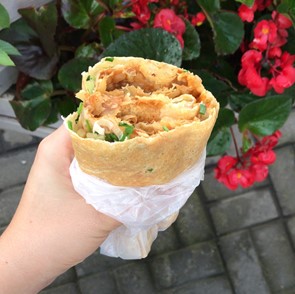 Freshly made jianbing on the way to the office.
Public Transportation in Shanghai is Fantastic
When I arrived in Shanghai, it was easy to navigate the city and visit other cities in China as well. Taxis, busses, bikes, trains, the Metro, Didi, and even walking around the city made it easy to go to the office and explore. Having apps like the Shanghai Metro app and Didi will help you get around with ease.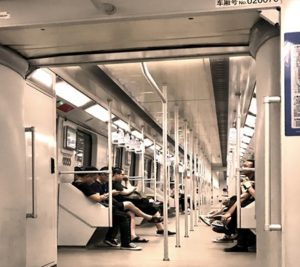 Inside a Metro.
Learning Some Basic Phrases in Mandarin Will Go A Long Way
I had been studying Mandarin for seven years before I went to China. I was eager to practice my language skills and further my ability to communicate in Mandarin. Regardless of whether you have never studied Mandarin or have been for years, I recommend that you familiarize yourself with some essential phrases that will help you navigate through Shanghai during your internship. Carrying a pocket dictionary, getting a translation app, or keeping notes in your phone are all great ways to keep track of phrases you will need.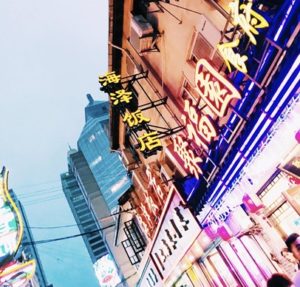 East Nanjing Road.
Your Internship Will Have Opportunities for Growth
Take advantage of how you spend your time and pursue opportunities as they present themselves. Whether that be travelling, taking on a new project, spending time with fellow interns, or getting to know the organization, be sure to be actively involved at your internship. For example, when I was in Shanghai, I had the opportunity to travel to a rural community to teach. This was a once-in-a-lifetime experience that was the most memorable part of my time abroad.  Seeking out experiences such as these will allow you to maximize your time as an intern.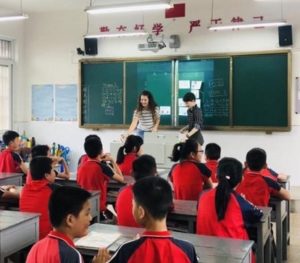 Teaching in rural China.
You Will Make Friends from Around the World
When I walked into my apartment on the 22nd floor, I was eager to meet my three roommates who would become my travel companions during my time in Shanghai. At my internship, I became friends with my co-interns quickly through working on projects, teaching, and travelling together. With Connect 123, I got to know students from many different universities and disciplines who I would later travel to Nanjing with and share travel stories over dinner. Having an internship abroad will allow you to meet and befriend people from all over the world.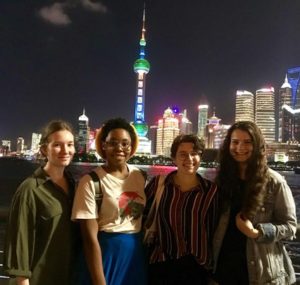 At the Bund.
Balance Your Work and Play
You will gain many valuable skills from both your internship and living in a foreign country; thus it is important to be mindful of how you spend your time. Having a balance between your endeavors at your internship and exploring a new place is key! Whether you are getting dinner with your co-interns after work, visiting local markets, walking around the city during your lunch break, or planning a weekend getaway—be mindful of how you spend your time! Your time abroad will fly by. Personally, one of my favorite things to do during my free time was to visit art galleries. I made a conscious effort to go to a different exhibit every weekend, attend special art nights, and keep up to date with local events.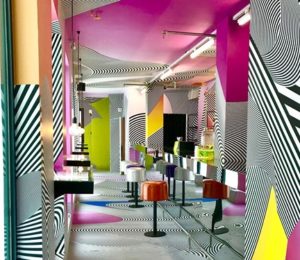 Top floor of the Rockbund Art Museum.
Regularly Check for Upcoming Events
When in Shanghai, you will quickly find that in addition to all of the places to visit, there are a plethora of events happening in the city each and every day. When I was in China, I loved going to art exhibits and music events. I highly recommend that you keep up with events happening in the city to maximize your experiences abroad! There are many great resources such as Time Out Shanghai that will keep you updated about local events.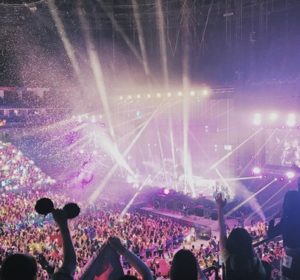 Concert at the Mercedes-Benz Arena in Shanghai.
You Will Expand Your Network Greatly
Being a global intern allows you to network with people on the other side of the world. This can illuminate new passions and interests, open future opportunities, and give you a global perspective that you will carry throughout your career. Be sure to invest in getting to know the people at your organization and attend events, as these will open up new opportunities in the future.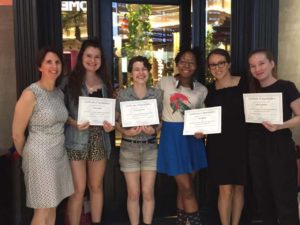 Renee with her teacher group
Take Your Hobbies with You
Investing time into your hobbies abroad is a great way to make friends and immerse yourself into the culture. For me, that was drawing. I went to Shanghai to document my travels by illustrating what was around me. This opened up many opportunities to talk to locals who were curious about my art. By the time my internship was over, I had a neat travel journal to take home and remember my experiences by.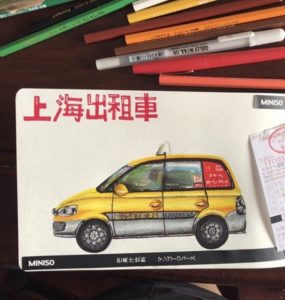 Shanghai taxi drawing by Renee.
Your Time Abroad Will Shape Who You Are
Living and working abroad will shape you in many ways, and this will be unique for everyone! Whether you plan to work in Shanghai in the future, develop a passion for the work you did as an intern, seek to learn a new language, search for new travel opportunities, realize new goals… Having the opportunity to go abroad is something that you cherish for years to come.