What We're Thankful For…
By Katie Arango

This is the time of year when it's generally acceptable, encouraged even, to do a bit of introspection and ennumerate all the things you're thankful for.  In keeping with this tradition, we asked our Buenos Aires participants to give us a snapshot of what they're thankful for this holiday season in sunny Buenos Aires by finishing the sentence, "This year, I'm thankful for…" Their responses basically boil down to three somewhat predictable categories: food, people/culture and the city.  And don't worry, for all you non-Argentophile readers, we've included some additional explanations.
So, Buenos Aires program participants, what are you thankful for?
Food
…Alfajores!
Delicious Argentine cookies that are acceptable to eat at breakfast or afternoon snack.
…Dulce de Leche
There are few things on this earth better than dulce de leche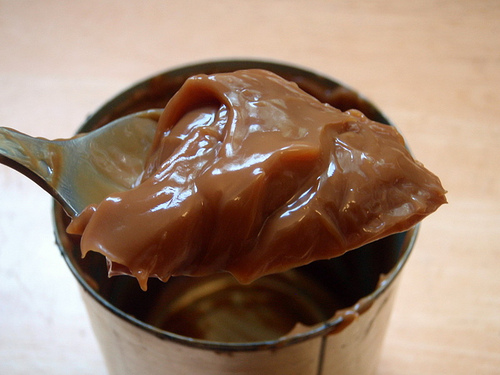 …The best Asado I've ever had in my life
Yep, Argentines love their barbecues.

…Malbec
Delicious + inexpensive is a winning combination
…Jamón y queso empanadas
There's a reason empanadas are smile-shaped…
City
…Being young in a city with an endless list of things to do
It's truly impossible to bored in Buenos Aires.
…The gorgeous & timeless architecture of the buildings, churches, and theaters
It's not called the "Paris of South America" for nothing.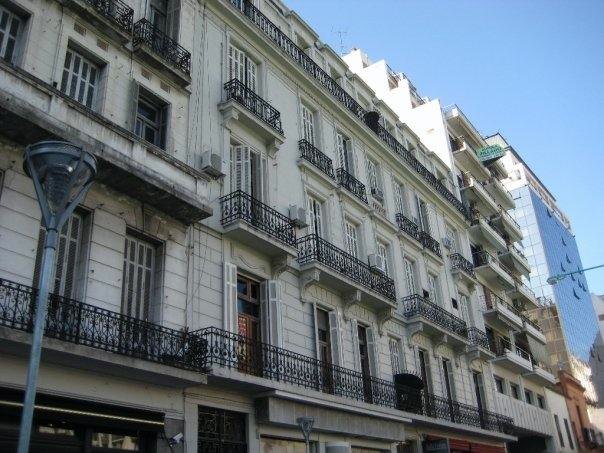 …The cheapest and most convenient public transportation
But on the other hand (see following response)

…Indefinite closure of the Subte is a legitimate excuse for being late
Even still, it's better than trying to drive because (see following response)
…Road signs and markings are merely suggestions
Well, it's definitely true, but not sure why we're grateful for this…maybe because it's charming?
…Bookstores!
What else would you expect from the land of Borges and Cortázar? The Ateneo, a theater-turned-bookstore is always a favorite.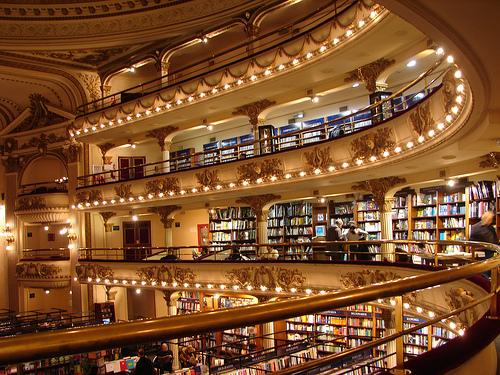 …El campo – anything beyond city limits.
One of the best parts of the city? Getting out of the city.
Culture
…The endless wisdom of the street newspaper men
and the taxi drivers who double as psychologists, right?
…The buena onda of the porteños
Buenos Aires residents do have that certain air of buena onda or "good vibes"
…Tardiness is generally expected
While infuriating your first week in Argentina, it's all too easy to adopt this loose standard of punctuality
…Calling it a night at 3am is party pooper status
If you didn't watch the sun come out, it probably wasn't that fun of a night…
…The improvement of my Spanish and the friends I've made to due the reduction of that barrier
It's not a contest, but if it were, this one would get our vote for favorite response!
Tell us what you're thankful for this holiday season in the comments section below!  And from all of us at Connect-123, Happy Thanksgiving!
alfajores photo credit – el ateneo photo credit – dulce de Leche photo credit