Why Virtual Internships Will Continue To Be An Important Part Of College Education
By Brett Steenbarger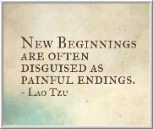 At this time last year, we would have never dreamed that virtual internships would become such an important part of the education landscape, contributing to career readiness and helping students discover and maximize their strengths.  When the pandemic first hit and led to a shutdown of in-person internships, it seemed like a painful ending indeed.  In retrospect, it became a new beginning:  an opportunity for students, universities, and internship providers to innovate and find new ways to collaborate.
On March 3rd, Connect-123 co-founder Lea Levy and I will be joined by our colleagues at Pennsylvania State University for a virtual presentation to the Forum on Education Abroad's 17th Annual Conference.  Our session will focus on evolving partnerships between universities and internship providers in leveraging the virtual internship as a study abroad experience.  On the surface, that might sound like a strange topic.  After all, once we can move past this COVID period, will we really need to conduct virtual internships?
What we are finding, however, is that, just like work-from-home in many fields, virtual interning brings unique advantages that will guarantee its place among schools and students.  Consider a few of these advantages:
1) The virtual internship is a perfect introductory work experience for students wanting to get their feet wet in building career skills, particularly around teamwork and cultural communication. Having successfully completed a virtual internship, a student will be significantly more prepared to tackle the challenge in-person study abroad.
2) The virtual internship broadens the universe of study abroad experiences available to students. Not all students can afford to travel abroad; not all students are ready for such a step.  A virtual internship is a great way universities can create inclusive options for career development and cultural education.
3) The virtual internship has been unusually successful in joining students in innovative teamwork and career education. The virtual intern can team up with students across the world to collaborate on projects and learn from each other's experiences.  Similarly, workshops such as those offered during our internships bring together students from widely different backgrounds, allowing students to learn from each other in real time.
As we move forward with our research initiatives to study outcomes from virtual internships, we will learn a great deal about which career skills are learned best virtually and in-person, which internship placements are most successful in building strengths and fostering skill development, and which internship work experiences are most helpful in developing career readiness.  Such information will make universities and internship providers better and better at matching students with the right internships for their interests and needs.  Remote learning will never replace live experience, but very much will supplement and support it.  We are looking forward to new and exciting virtual internship opportunities well beyond this period of pandemic!