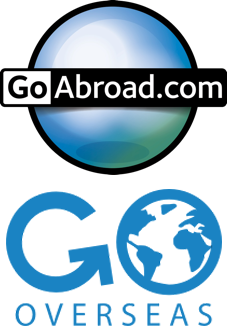 Top Ranked International Marketing, Advertising, and PR Internships
Get started now -- complete this form:
Marketing, advertising, and pr internships are available in:






marketing, Advertising, and PR internships Available around the world
If you're passionate about marketing, advertising, or PR we can offer placements at many leading companies, agencies and nonprofit organizations. Marketing internship opportunities include social media marketing and search engine optimization for online businesses, developing marketing strategies for nonprofit organizations and private companies, account management with marketing communications agencies, brand management, and researching export opportunities for local firms. Advertising opportunities include advertising agencies–both on the creative as well as account management side, brand strategy work, client analysis, and campaign creation. PR internship opportunities include agencies both in the for-profit and the non-profit sector, running PR campaigns, writing press releases, and managing social media accounts.
Contact us today
to discuss which opportunities best fit your background, skills, and interests.  If you're flexible regarding destination, we can also discuss the differences and help you choose which city is best for you.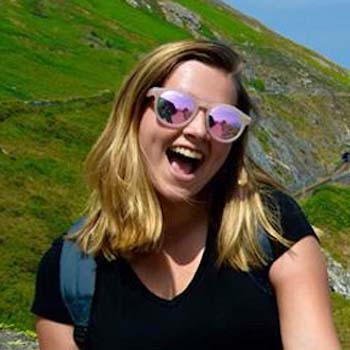 I was beyond impressed with everything Connect-123 offers for the amazing program price. As for my internship in Dublin - it was above and beyond my expectations. I grew so much as a human, student, and leader during my time abroad. Not only did this experience in Ireland boost my resume, it boosted my life because I now have amazing friends and connections globally. Connect-123 are there for you every step of the way and are truly invested in giving you the greatest experience.
Leslie Reitz, SUNY at Oneonta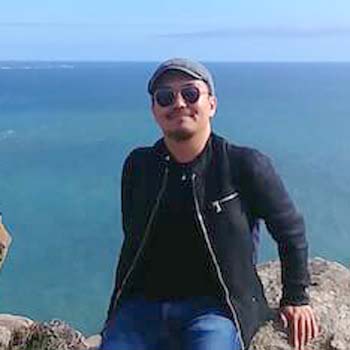 Thanks to Connect-123, I was able to spend the best three months in Barcelona. Connect-123 helped facilitate a marketing internship that I've always been interested in. I was given several creative projects to work on as a marketing intern, and I was able to enhance my working ability through this experience. Thank you Connect-123 for giving me this great opportunity and an unforgettable experience!
Jaehun Jeong, Myongji University
just 3 easy steps to get started: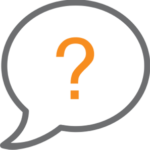 Complete the form above to tell us which field you're interested in and if there's a specific destination that interests you most. We'll set up a time to speak with you to learn more about your background and goals so that we can create a plan that's customized for YOU.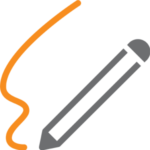 Complete our application and pay the program fee deposit. Then, our on-the-ground team will contact local organizations on your behalf to find the best-fit opportunities for you. You never have to commit to anything until we find something you love, and your deposit is 100% refundable if you don't receive an offer in your first or second choice field.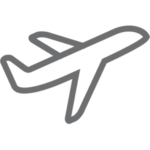 We'll send you all the pre-trip information you'll need, meet you at the airport and provide a comprehensive on-site orientation. From weekly events, to career guidance and 24/7 emergency support, we'll be there throughout your trip to ensure you're getting the most out of your experience -- while having the time of your life!
Are these internships paid?
Due to immigration and tax rules, these international internships are unpaid. Instead, we focus our efforts on getting you the most meaningful and challenging work that will fuel your career. Our alumni often report life-changing experiences that help them explore career choices, build their resumes and have extraordinary talking points during job interviews.  When customizing a program for you, we'll ensure that it's aligned with your goals and interests and that you'll receive tangible value.
How can I see what specific internships are available?
We have an ever-changing database of available internships, and are even able to tap our network to find new opportunities based on your specific interests and background. After we receive your application, we'll reach out to local organizations to find the best-fit opportunities for you. You never have to commit until we find something you love, and your deposit is 100% refundable if you don't receive an offer in your first or second choice field.
When are the internships available and what are the start dates?
Internships in Barcelona, Buenos Aires, Cape Town and Dublin are available year-round, and start dates are customizable to your schedule. Shanghai and Sydney are available for two months only, from June 1 to July 31.
How can I confirm Connect-123's reputation?
We have been placing students into international internships since 2006, and have placed over 3,000 students. Please check out our marketing internship reviews, advertising internship reviews, and PR internship reviews on our website. University partners include Michigan State University, Ohio University, SUNY, University of Colorado, Drexel University, Rhodes College, Carleton College, Earlham College, Bentley University, Washington & Lee, and King's College London.
What is the program fee?
For Buenos Aires, Cape Town, Shanghai, and Sydney, our 2020 program fee is $2,850, excluding housing. We ask for a $350 deposit at the time that you apply, and the balance of $2,500 when you confirm your participation. For Barcelona and Dublin, the program fee is €2,850 and the deposit is €350. The program fee is the same for any duration and in addition to the internship placement includes arranging secure accommodation based on your budget and preferences; meeting you at the airport; a complete country information pack to help you prepare for your trip; a comprehensive orientation on arrival; access to Connect-123's regular social and cultural events; discounts on tourist activities; substantial local support, from providing logistical assistance to career and personal mentoring to hands-on help in case of an emergency. Provided that you do not receive an offer in your first or second choice field, your deposit is fully refundable.
I have more questions.
We love questions. Please fill out the form above and you will be connected with a specialist who can answer all your questions by phone or email.
I love it! How do I get started?
Please fill out the form above and you will be invited to schedule a call with one of our placement specialists.