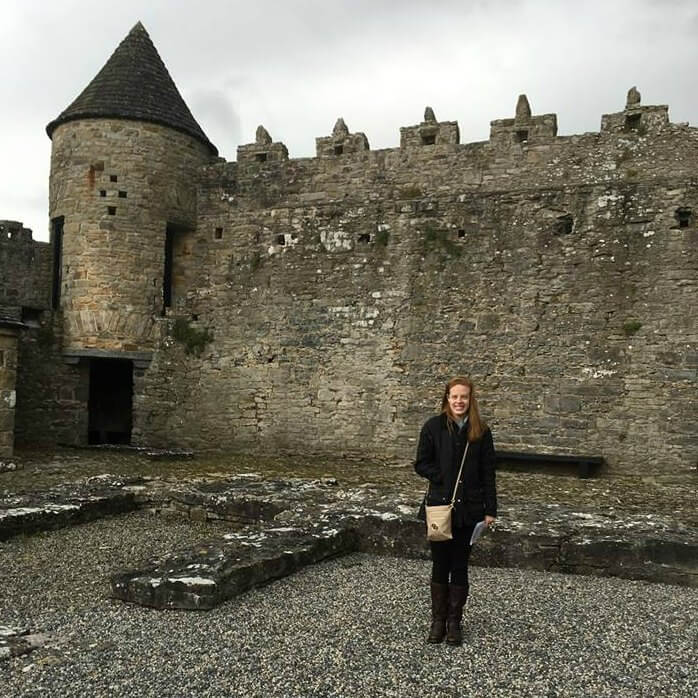 Amy Barlow
Communications Intern

| Dublin
Marshall University
18 April 2016
Wow! I cannot believe how fast the 2 months went. I didn't know what to expect when I left America to fly to Ireland. I had heard great things about the people and how friendly they are. I did have some concerns traveling to Ireland but those fears vanished when I got to Dublin. I started out in a group house close to the city center but soon realized that I should be closer to my job. So I moved into a house about 20 minutes away from my internship. It was perfect.
At my internship, I soon realized the magnitude of the job and all of the work that had to be done. Luckily, my co-worker and my boss were very understanding and patient in helping me navigate my way through the job.
I can't thank Connect 123 enough for this adventure that I embarked on. All of the staff of Connect 123 really made it an easy transition from America to Ireland. Our Connect 123 contact also had outings for all of the students in the program to meet and get to know each other. My favorite outing would have to be the Bunsen Burgers night (even though I was late). The burgers were delicious and I met girls from all around the world.
I am sad now to leave this wonderful city of Dublin, but have a yearning to come back to Dublin and continue where I left off. I have had many adventures in this city from getting lost trying to get to O'Connell Bridge to trying to figure out the bus system. Even though, I was not here for very long all of my ventures will be with me when I return to Washington, DC, to start my next adventure….a job. I will never forget Ireland and will be back to visit soon!
Back to all reviews
More Reviews for Communications, PR, and Events Management Internships in Dublin