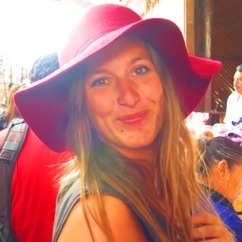 Claire Flood
Architecture Intern

| Buenos Aires
University of South Australia
27 February 2015
My experience I had in Buenos Aires was truly amazing! Argentina and the internship program both exceeded my expectations. With an architectural background I was wanting to move into the project management area. Connect-123 were able to find a great sustainable firm that met all of my internship requirements. My arrival into Buenos Aires was well organised, meeting with my Connect-123 representative and having all the information and reassurances there made for a smooth transition.
During the internship its self I was so well supported by Connect-123. The option of some fun social events was available also. The great experiences of being able to see the national Argentinean football team play and seeing the local side River Plate win the championship. These tickets in a football crazed nation would not have happened without the help from the Connect-123 team. The friendships I have made and still hold on to have extended past my time in Argentina. I have continued to travel and meet up with friends I made there all over the world. Had the opportunity to meet some amazing people.
Further since Buenos Aires I have gained a fantastic job with a multinational company in Project Management. A true dream job with endless oppurtunities. I do genuinely owe a lot of this new position to the great experience I had in Buenos Aires. I know that the diverse experience and skill development I had was a contributing factor to attaining this position. I would highly recommend the experience of an international internship for both the personal and career development.
Back to all reviews