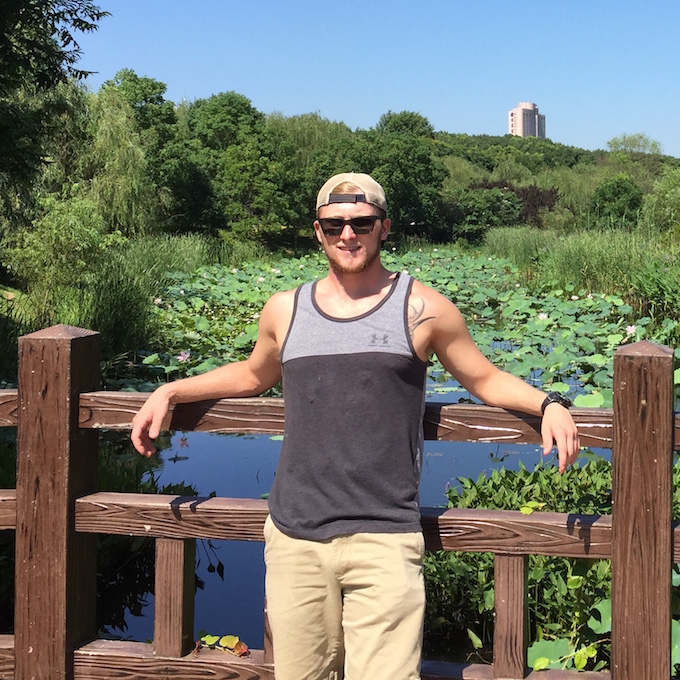 Garrett Byrd
Environmental Intern

| Shanghai
Earlham College
13 July 2018
Could you imagine taking a small town country boy from Indiana and shipping him halfway across the world and expecting him to survive an internship in China for two months? Well neither could I, but here I am. I have never been on a plane or been in a big city, but when Connect-123 gave me the opportunity to spend two months doing an internship in China at wastewater treatment company, I couldn't say no to the offer.
I got to experience more than I ever thought I would during my stay in China. As part of my internship, I got to travel across China to different towns and cities seeing all kinds of new traditions, foods, and music. I got to take trips into the mountains seeing beautiful green landscapes and pristine blue rivers while engaging in the local community and learning so much about their culture. I was able to broaden my knowledge on wastewater treatment and learn more about China's environmental issues.
Connect-123 made the transition from the slow small town Indiana life, to fast-paced Shanghai very easy. I had the resources at hand to adjust and manage problems. Connect-123 enabled me to truly indulge myself in the culture and make this a trip of a lifetime.
Back to all reviews