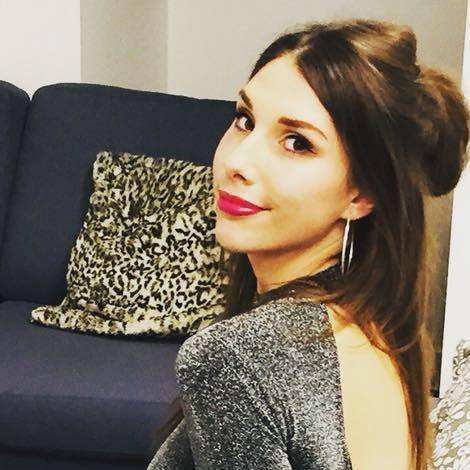 Polly Ratcliff
Social Work Intern

| Dublin
The University of York
31 August 2018
I decided to spend my summer volunteering, with a specific goal to spend this time in Dublin in an effort to live amongst the Irish culture and explore my own Irish roots further. I initially wasn't sure how to go about it. I spent time researching online and found many volunteering programmes specifically geared toward one sector of work. Connect-123 works on a slightly different method, in that you can choose from a wide variety of career areas, and the team will work to place you in the best possible one for you. I am currently a Psychology student, with the goal of working in the mental health and social sectors. I had a Skype interview with the Connect-123 Dublin Program Co-ordinator, in which she took the time to learn exactly what I wanted to get out of my placement, and the areas I was specifically interested in. The effort and genuine care the team at Connect-123 put into ensuring that I was happy, comfortable and interested in my placement was brilliant, and they were extremely supportive during my enrolment in my chosen scheme.
I chose to work at a drug rehabilitation center for women in Dublin city center. I can honestly say that I had the best summer of my life, sounds a bit OTT, but it's true. The center is a fantastic, inclusive and supportive environment, and the staff were second to none, helping me to understand addiction recovery programmes, social issues faced by many of those struggling with addiction, and a personal approach to recovery. The women I worked with were a vibrant, wonderful, funny and courageous group, and my time with them and everything I learned from them was invaluable. I entered the programme thinking I would gain experience in the workplace in terms of mental health and social care, but I left my placement with a learning experience about life, people and supporting each other that I never expected. I would highly recommend this programme, it is truly inspiring and a fantastic way to further understand issues that you may not have personally faced. It was truly an amazing place, and I will never forget my time there, nor any of the wonderful people I met along the way.
The Connect-123 team was really helpful in organizing accommodation to make sure that my move to Dublin ran as smoothly as possible. I spent half my time in halls on UCD campus, and the other half in Dublin city center. In both, I met great people from across the Globe, some of which are now friends for life. The Connect-123 team made every effort to ensure that everyone on the programme was happy and settling in well, with regular check-ins and introductions to others on the scheme. They also organized social events catering to all and were really helpful in recommending other things to do such as sightseeing in Dublin city centre and trips to explore other beautiful parts of Ireland.
I cannot recommend Connect-123 and the lovely team highly enough. From start to finish, my time there was made as comfortable and fun, and the team genuinely care for the welfare of those they are looking after. If you are wondering whether or not to go for it, my advice would be ABSOLUTELY DO. You won't regret it. I am now applying for my Masters degree in Dublin, possibly to do Addiction Studies, none of which I would be doing if it weren't for Connect-123.
Back to all reviews