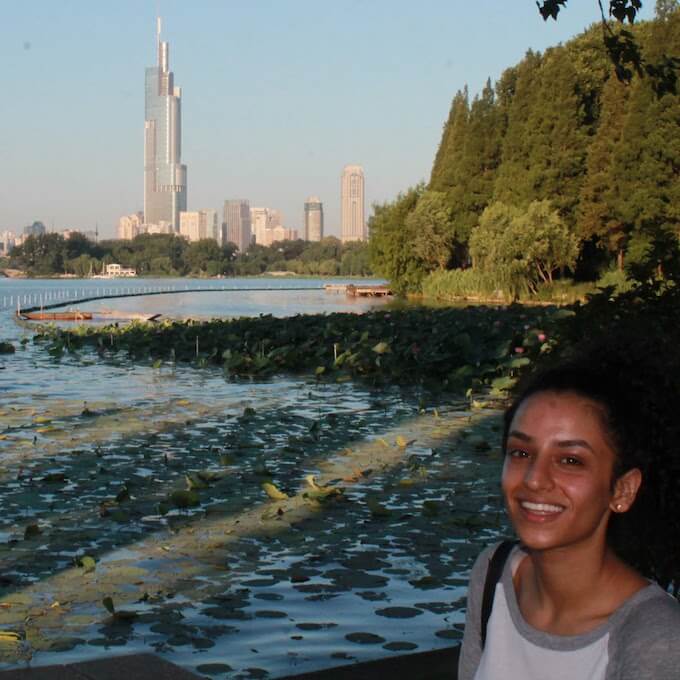 Sabrina Sangha
Intern

| Shanghai
King's College London
14 June 2018
My time in Shanghai has been life-changing. I could see myself pursuing a career in China and traveling a lot more. Connect-123 gets the right balance between helping and supporting you through your experience but also giving you the independence to explore at your own pace.
Before you travel, Connect-123 talk through everything you need to do and organize. If you have any queries they respond very quickly and are extremely helpful. When you arrive you're picked up at the airport and taken to your flat. I traveled to Shanghai independently so I was sharing a nice flat with one other Connect-123 intern and four other flatmates. That day I was taken around the local area.
I thoroughly enjoyed my work, learning a lot about other disciplines and inspiring me to think more about my long-term goals. Especially exploring Shanghai I could see myself living here long term. The Connect-123 trips are very worth going on! We did two trips outside of Shanghai whilst I was there and you got to see more historical parts of China.  We also did a "Today's China" dinner, where we discussed societal issues in China. That was a great evening of good food, discussion and learning.
Back to all reviews