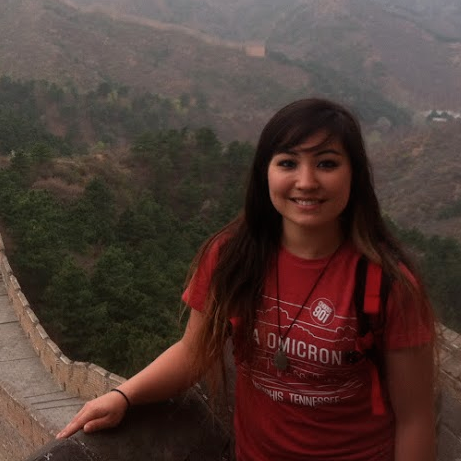 Tiana Winstead
Law Intern

| Shanghai
Rhodes College
13 July 2015
Whether it was the people, the place, or the food my time in Shanghai was nothing short of enchanting and exciting. No matter the time, place, or day I knew that I could always do something new. Shanghai for me was an indescribable experience that mesmerized me, particularity its ability to fulfill all of my desires in just one city! I could find myself bargaining with street venders, eating giant ice-cream macaroons, climbing the stairs of a Buddhist temple in the rain, or on the rooftops enjoying the sunset over the skyline. However, the best experience was my law internship with some of Shanghai's top-notch international lawyers! My time and experience with these lawyers has by far been my most valued personal and professional exposure.
My tasks included daily updating the firm's social media pages, translations of legal documents, conducting presentations, and just being a part of a team! The lawyers were so kind, inclusive, caring, and best of all they were genuinely interested and invested in my future and me. My internship opportunity would not have been possibly without the help of Connect-123! With the help of Connect-123 I was picked up from the airport with ease, lived in an amazing apartment, and land the internship of my dreams!
Additional, the weekly dinners and outings with other Connect-123 internships were a great way of establishing a friend group in a foreign country. By the end of my time in Shanghai, I not only had a great career experience but I made friends that I have stayed in contact with for months after I returned home.
Back to all reviews