Connect-123's Summer Photo Contest
By Sarah Dilworth

Over the coming weeks, we're excited to welcome our participants to Barcelona, Buenos Aires, Cape Town, Dublin, and Shanghai! While there is an infinite amount to learn, see, and do when you first arrive, we want our C-123 Photo Competition to help encourage you to document the lifelong memories you'll be making.
Here's how it works:
We'll have a theme for each month and you can submit up to 5 great photos each month. In June, share a photo of you at your host organization with the caption: "My favorite part of my internship is _____."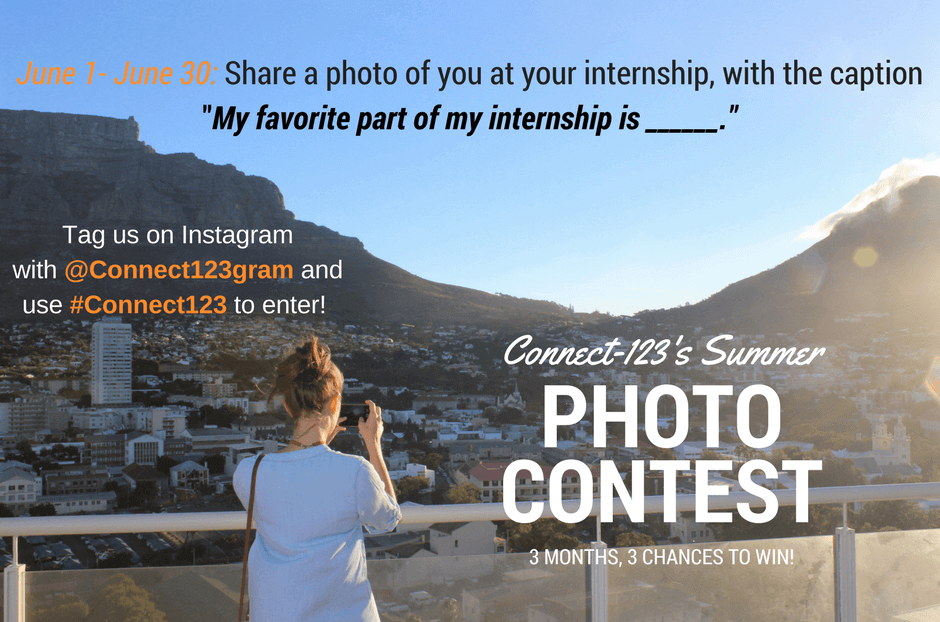 In July, after you have gotten to know your new home a bit better, share with us (and your fellow Connectors around the world) your favorite spot in your new city with the caption: "My favorite place in _____ is _____."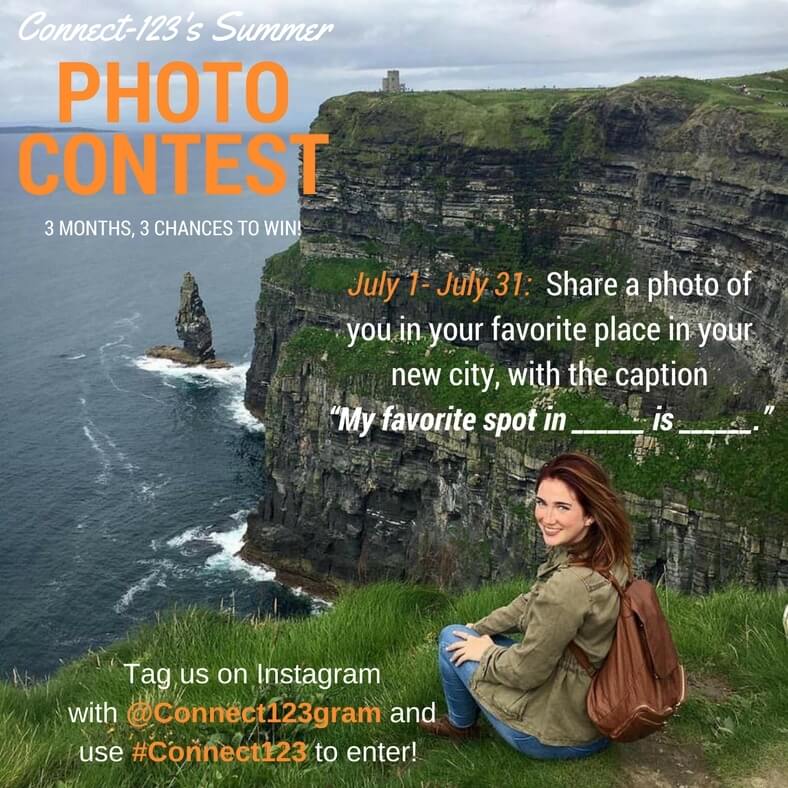 And finally, in August all participants, past and present, are invited to reflect on and share their most memorable aspect of their experience, while completing the caption: "My Connect-123 internship allowed me to _____."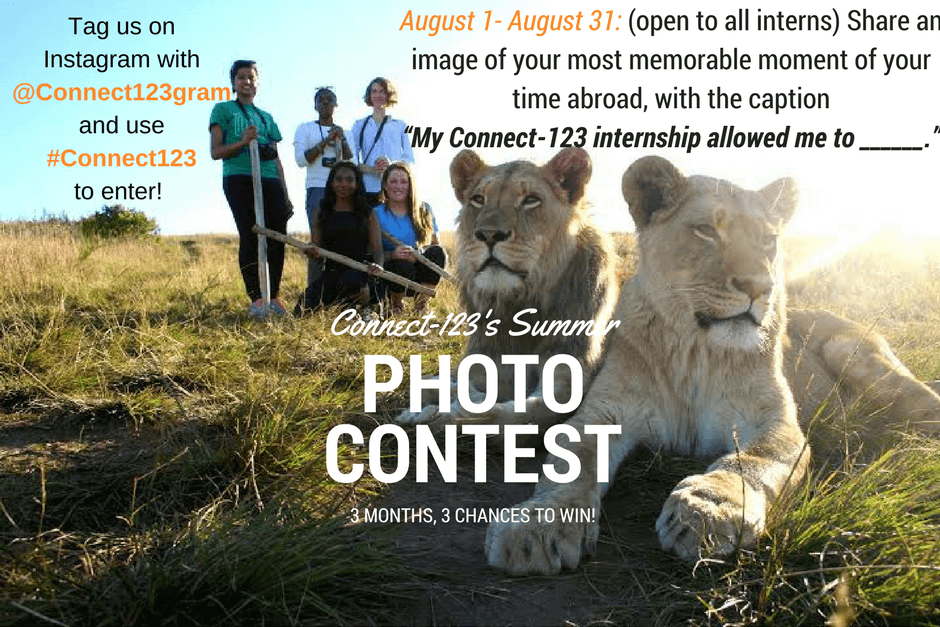 And the Winner is…
Each month we'll pick one winner based on photo and caption creativity and make a $100 donation to that winner's favorite charity in their name. Following the 3 monthly contests, our followers on social media will vote on their favorite photo for the grand prize winner who will receive $200 in recognition of your outstanding effort!
We are so excited to see your images and read your stories of the amazing summer you will have! Remember to follow and tag us on Instagram @Connect123gram and use the hashtag #Connect123 so the entire Connect-123 community can share in the fun!