From Business Internship in Dublin to Global Mergers & Acquisitions: Q & A with Director at Benchmark International
By Kate Rau

At age 21, university graduate Luis Vinals was about to make a decision that would alter the course of his career forever. Armed with a BA in International Relations & Economics from Richmond, the American International University in London, Luis was sure he wanted to work in the financial services industry, but had no idea how, or where, to start.
Having heard about Connect-123 from a friend at university, Luis decided to apply for an internship abroad that would give him practical work experience in the investment and financial services industry.
Little did he know that his internship in Dublin would trigger a series of career-related developments culminating some seven years later in what can only be described as true success – a senior management position at one of the world's leading mergers and acquisitions firms.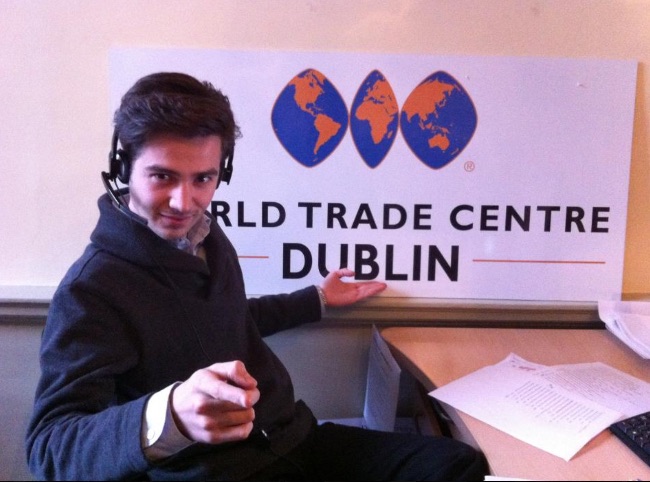 "It was an exciting and challenging time for me. As an intern at the World Trade Centre in Dublin, I worked with Irish public sector companies sourcing new markets in Africa. It certainly inspired a personal passion for business brokering – and I got a taste for deal making when we landed an international supply chain deal between a large Irish company and a renowned supermarket chain in Africa.
"Looking back at the experience I had, I don't think I realized then just how much exposure and real experience I was getting thanks to my internship," he says.
What did your internship teach you about global mergers and acquisitions?
One of the most valuable skills Luis learnt during his internship in Dublin was something that, curiously, has very little to do with financial investment.
"I learnt how to initiate and grow interpersonal relationships. I started to understand how business means people, and I learnt how to connect with people who I'd never met and build real relationships with them over the phone. It sounds like a minor thing, but it was a huge learning for me. By the end of my time in Dublin I could confidently contact potential buyers and present opportunities to them without feeling awkward.
"The skill of being able to get someone on the phone and really connect with them is something I use everyday in my role as Transactions Director at Benchmark International. Yes, the business is about global mid market mergers and acquisitions, and that has a financial aspect to it, but essentially the business is about people who are buying or selling interests, often the types of businesses that people have grown themselves and dedicated a better part of their working lives to," he adds.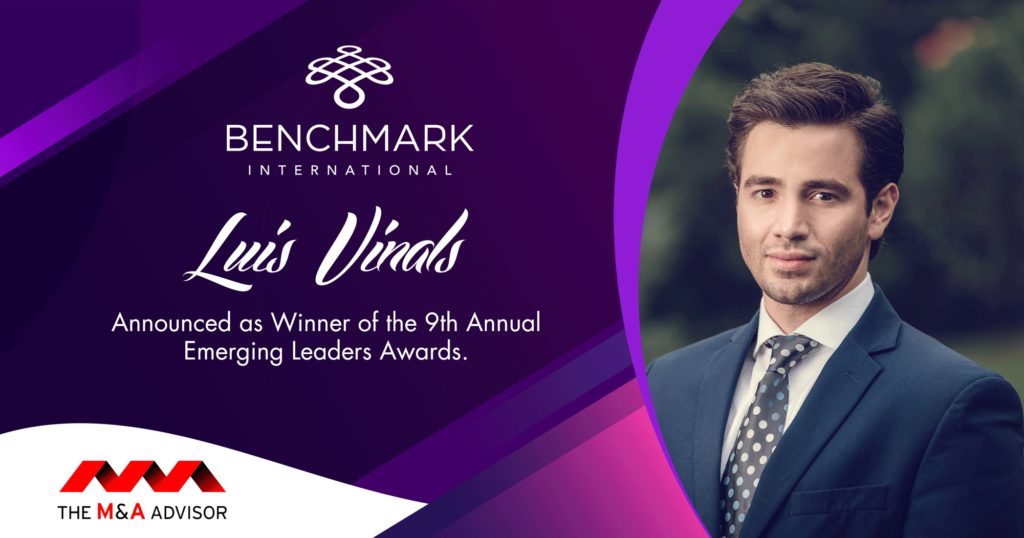 What was it like living and working in Dublin?
"Being in Dublin was a great experience, as a whole. Being exposed to what I see now in my day to day work, at such a young age, and helping negotiate potentially major transactions between Irish and African companies was truly amazing!
"At 21, I also really enjoyed living and working in the center of Dublin. The people are friendly and I loved Ireland! The location of my placement at the Dublin World Trade Center was excellent because I had an opportunity to enjoy the city during lunch breaks, and often went out exploring before and after work," he says.
Luis made some solid connections while abroad. He still in contact with some of the people he worked with in Dublin, and a few other Connectors who were on the program with him.
Did you travel while doing your internship?
Luis had been living in London for a while before moving to Dublin, so he didn't spend much time travelling during his internship.
"I went to Dublin with the intention and mindset to work, and to get the experience I needed," he says.
What was one of the greatest work lessons you learned while in Dublin?
"Something I reflect on often, and something that has really helped grow my career, is a piece of advice I got from my work mentor in Dublin, Shannon. She told me that there is always going to be a "yes" at the end of the line, eventually," says Luis.
"Knowing and believing that at some point a potential buyer or seller will say yes to me helping them, that was a shift in mindset for me. That sort of thinking helps me maintain a positive and proactive work attitude today."
What are your dreams for the future?
"The moment you stop learning is the moment when your career stalls," says Luis.
He aims to keep on learning from his mentors at work and the team of analysts he works with, and to continue growing his capacity as a leader at Benchmark International.
For Luis the future is all about people, and about fine-tuning his skills of brokering financial deals that make buyers and sellers happy.
Are you considering an internship abroad to get that sought after work experience in an international setting?
Contact us to find out more about our tailor made programs designed to grow your career and deliver an incredible learning experience abroad.