How an Internship in Cape Town launched my Career in Radio
By Kate Rau

Kaitlin Parker works for KCRW, a radio station just outside of Los Angeles that is known for airing great music and broadcasting a variety of news and culture shows. She produces The Business, a weekly interview-style entertainment show and podcast hosted by Kim Masters.
"I love my work. I love producing The Business, which is really about the business side of the entertainment industry. I get to work with actors, directors and writers and help put together a lively show with a great team," she says.
Kaitlin has produced interviews with many famous actors, the likes of Ethan Hawke and Sally Field. The Business has also featured interviews with renowned movie directors Spike Lee, Ava DuVernay and Peter Jackson.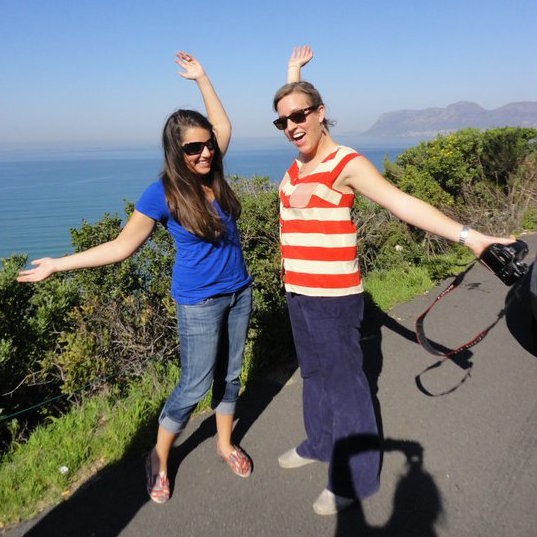 But rewind eight years back to the moment it all began, when Kaitlin traveled to Cape Town to do an internship at The Children's Radio Foundation.
What made you decide to do an internship in Cape Town?
"I was an English major in university, and I graduated in 2007 right as the recession was kicking in. Podcasting has just become a 'thing' among public radio stations and I recall listening to podcasts then, thinking – hey, I want to do that!
So I knew then that broadcast journalism was something I should look into. But I didn't yet know what the next steps were. So I went to grad school at the University of Southern California in LA, to the Annenberg School that specializes in broadcast journalism and radio. Doing my masters, there was a study abroad component and I jumped at the opportunity to do an internship over the summer in Cape Town. It was start of a real adventure in radio," she says.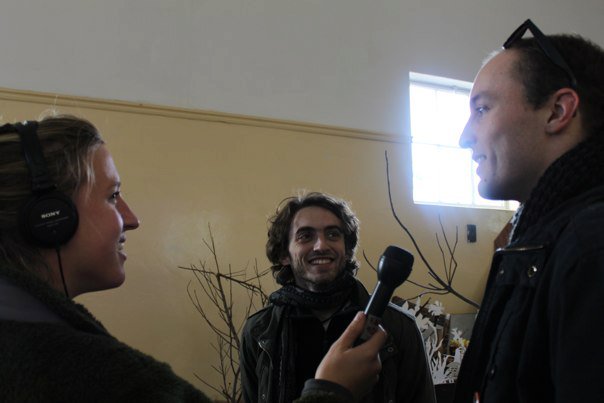 Tell us about your internship in Cape Town and what you learnt while working abroad
"I loved my time in Cape Town, and my experience there definitely played into my further career," says Kaitlin.
"My internship really showed me the power of radio and what it can do, beyond a theoretical understanding. There's an intimate connection we tap into through the human voice, and as my first exposure to this, I really enjoyed learning by doing. Radio has a huge media presence in South Africa, and people often grow up listening to radio more than watching television. I remember the friendliness and openness of people I would engage with while doing vox pops about whatever was happening in Cape Town that day and asking people to share their views. There was such enthusiasm from the locals; everybody wanted to be on radio! I remember doing a short interview with a guy in Cape Town who brought along eight of his friends. They all wanted to share their story! It was a great moment for me and one that taught me how powerful radio can be.
"I was given a lot of responsibility. I was given tapes and material to work with, and I learnt how to use an editing program that I still use today!"
Most importantly for Kaitlin, getting practical experience in public radio, and getting to speak with all kinds of people from different backgrounds, was what made the experience so memorable.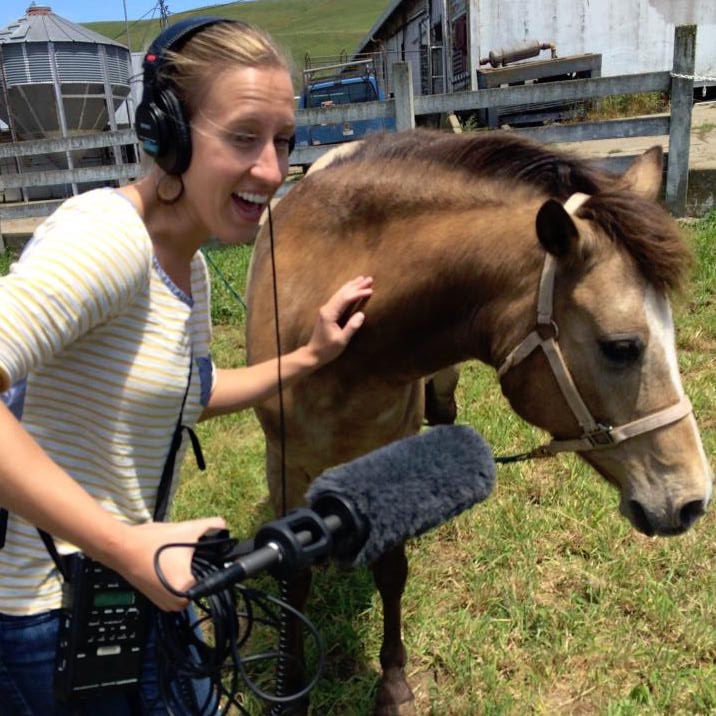 How did your internship impact your career?
Aside from learning essential broadcast skills and technical skills, thanks to her internship in Cape Town Kaitlin secured a number of excellent work opportunities.
"After I graduated I secured a three-month internship at NPR – National Public Radio – where I assisted in preparation and production of the most listened-to news radio program in the country. And after that I got an opportunity to work with the The Children's Radio Foundation in New York for six months, the international chapter of the organization I did my internship at in Cape Town.
After that she went back to NPR, and produced host interviews with some incredible people – Tom Hanks and Emma Thompson, Idris Elba, Boy George, Leonardo DiCaprio, Nicolas Cage, Steve McQueen, Kristin Wiig and many others.
"Thanks to my internship in Cape Town and some of the people I met while working there, I ended up getting some South Africans on the air at NPR, most memorably (for me!), the poet Mbali Vilikazi. It's probably the only time in recent history NPR has ever devoted almost 5 minutes to an original poem!"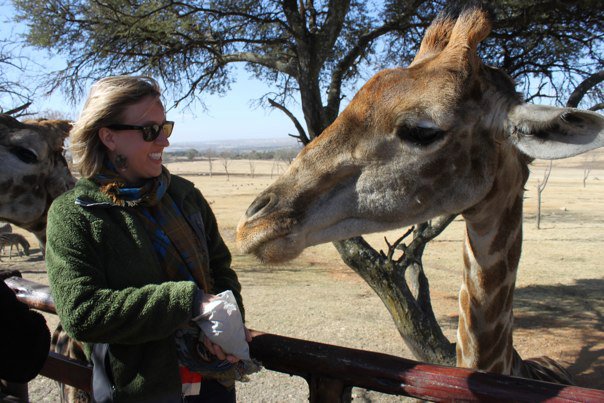 Are you considering an internship abroad to take your career to the next level?
Contact us to find out more about our bespoke service learning programs and international internships designed to challenge and inspire you!