How The Right Internship Is An Investment In Your Career
By Brett Steenbarger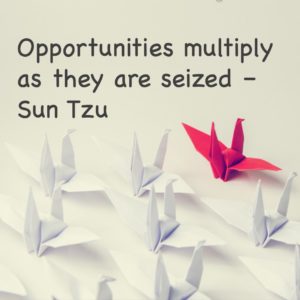 As the world opens up from the pandemic, we expect an increasing number of internship opportunities to become available, both in-person and virtual.  This will make it possible to gain significant experience in unique workplaces and cultures and build skills that will add to your eventual career:  skills of organization and productivity, communication skills, cultural competencies, and teamwork skills.
But how do we really know that you've grown during your internship and how would we go about effectively communicating that to an employer?  Many years of recruitment experience in financial organizations have given me a pretty good idea of what employers are looking for.  Just saying that you had a placement and showing a badge or certificate of completion isn't enough.  It's important to let employers know that you not only have experience, but the right experience—and especially the right skills.
Across our internships in 2021, we will be evaluating career skills and personality strengths before and after the internship experience so that we will actually be able to see where and how you have grown.  We will then help you communicate that growth to employers and graduate schools, so that they can appreciate that you are developing in the right ways.  For example, imagine that you have gained valuable experience in an internship helping others and working within diverse teams, helping you grow in your communication skills.  Sharing that would be powerful if you're, say, applying to medical schools.  A detailed, personalized reference outlining your growth over the course of the internship would help you far more than any generic credential. It's a true investment in your future.
There are so many great reasons to participate in study abroad internships, so many opportunities worth seizing.  You gain relevant work experience and real world cultural experience.  You meet new people, learn new things, do fun things, and develop new skills.  You connect with a network of Connect-123 alumni who will be a resource and support system long after you finish the internship experience.  And you'll come away with skills and experience that will help you stand out in an increasingly challenging workplace.
Here's to a fun and fulfilling 2021—let's make it a great one!