My Architecture Internship in Barcelona
By Upinder Bahra

Over the summer of 2019, I spent eight weeks interning at an architecture firm in Barcelona, Spain. This year was ideal for me to expand my horizons within the industry, as it was just before completing my third year of University at Coventry. An internship at an architecture firm presented an exceptional opportunity to strengthen my proficiency in my field of study, before returning to the UK to complete my final year at and land a graduate job in London.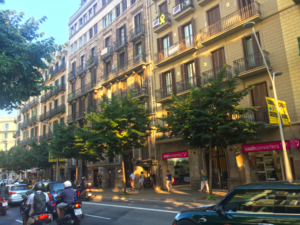 Sometimes, it was necessary to work on two to three different proposals in one day, depending on the momentum of the project. On my first day, I was already working to produce architectural plans for a client. As I progressed, I soon had to prepare architectural documents that I discussed with my team in our project meetings, before presenting them to our client.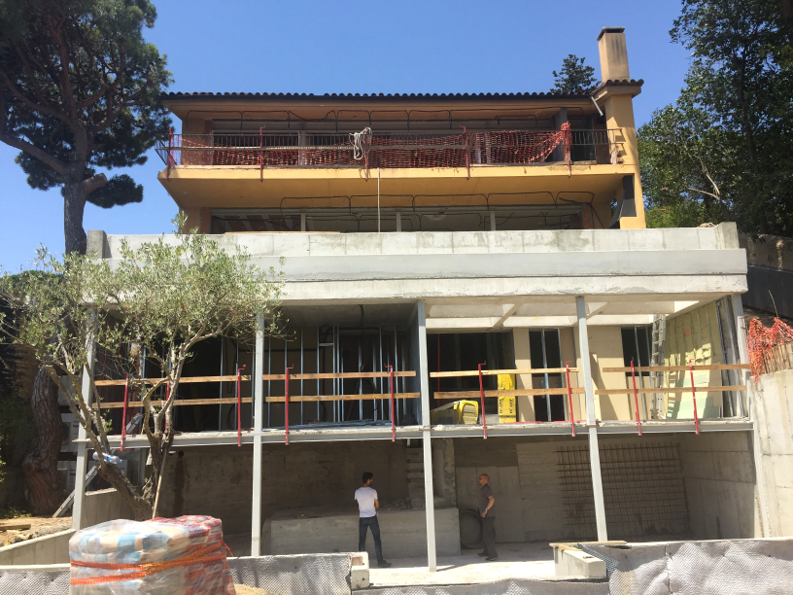 As it was an incredibly hands-on experience, I was excited to be a part of the design process, working on the initial drawings to seeing the actual construction of our projects on-site. Checking the progress of the projects during our site visits, alongside the client and contractors, I realized how architects interact with a diverse range of professionals within the industry. Quickly, I understood the multidisciplinary conditions of architectural practice.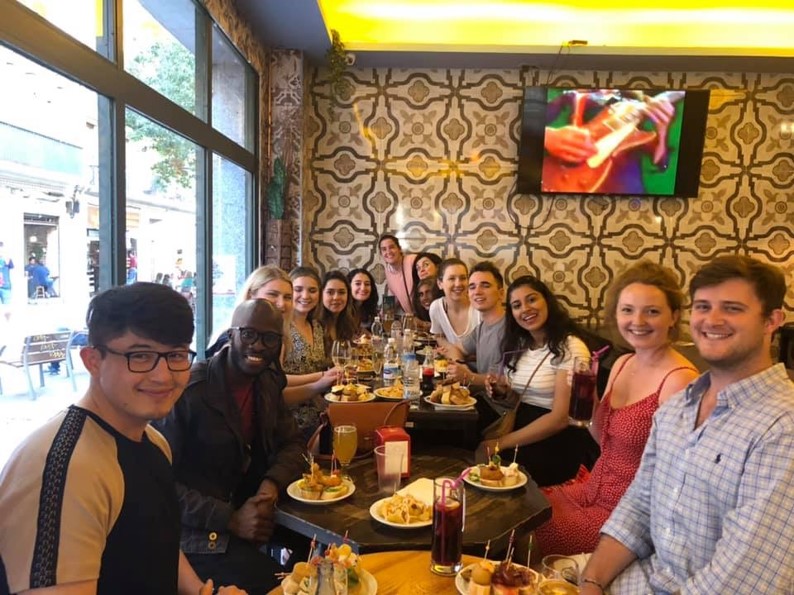 Being involved in such a challenging and demanding industry, this vibrant city put me at a great advantage. I am grateful to have contributed to the works of a range of buildings across Northern Spain.
The lifestyle change lived up to be a surprising component of my stay in Barcelona. Although deemed as being a 'culture shock', it was rarely a barrier. Brought up in London, I am accustomed to the continuous hustle and bustle and fast-paced work ethic. Barcelona, however, embodies a peaceful climate, a successful balance between work and social life. A refreshing change for sure.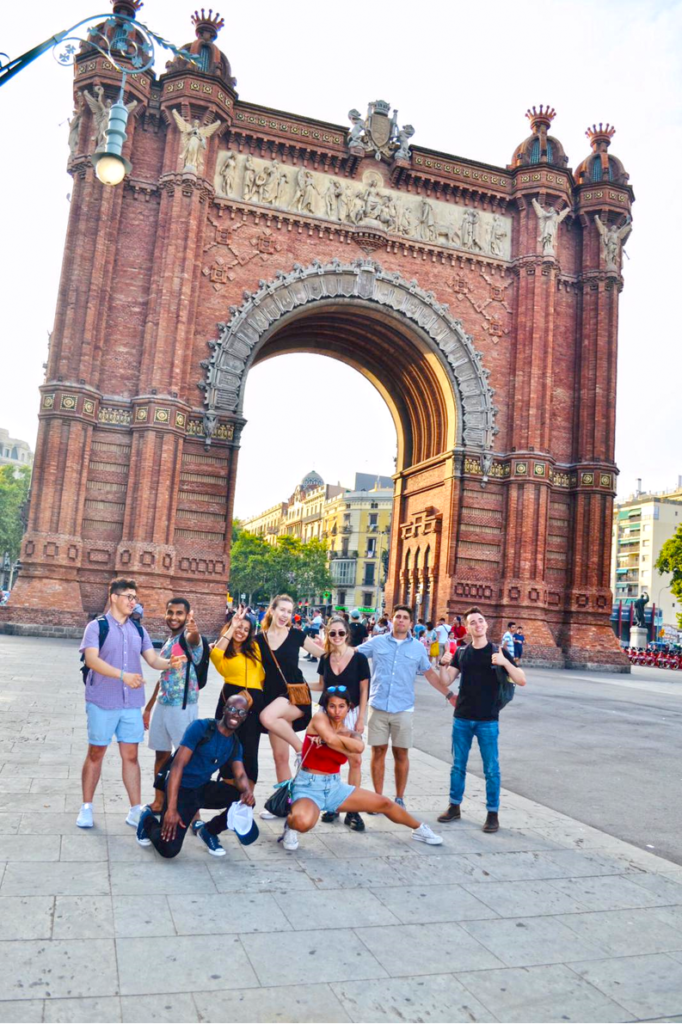 Being very fortunate to have met so many amazing individuals in Barcelona, I have had an incredible insight into many cultures, social habits and ways of living, not only of Spain but from all over the world. For example, spending much of my time with the interns from the US, I was continuously learning more about their background and history. I even had the joy of celebrating the 4th of July with them at the Arc de Triomf in Barcelona.
Carmers El Bunkers is one place in Barcelona I will not forget. Breathtaking views of the city, and a great spot to catch the sunset views.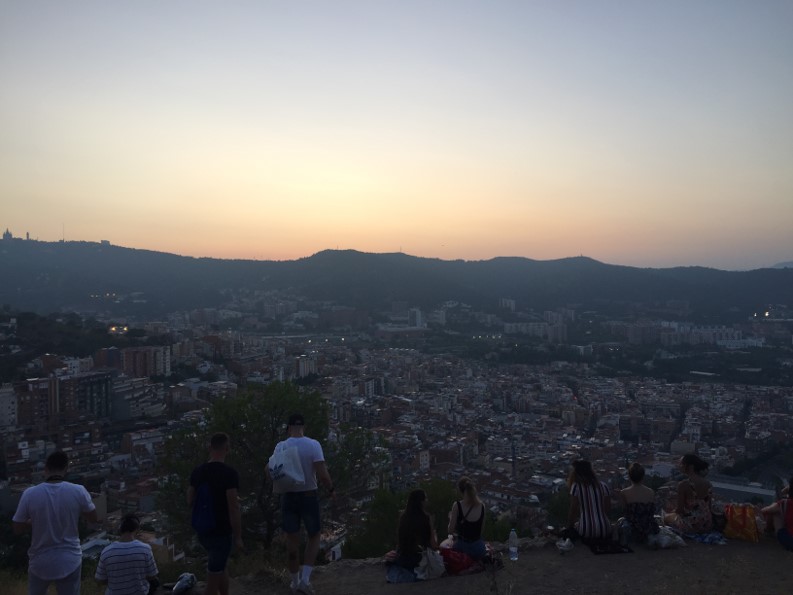 My trip to Sitges was magical. A place even more Mediterranean than Barcelona, reminding me of Athens, with white-washed walls, blue design aesthetics, and tranquil shores. Barcelona's transport system made the journey quick and easy to get from Plaza d'España (one of the main stations in Barcelona) to Sitges in under an hour.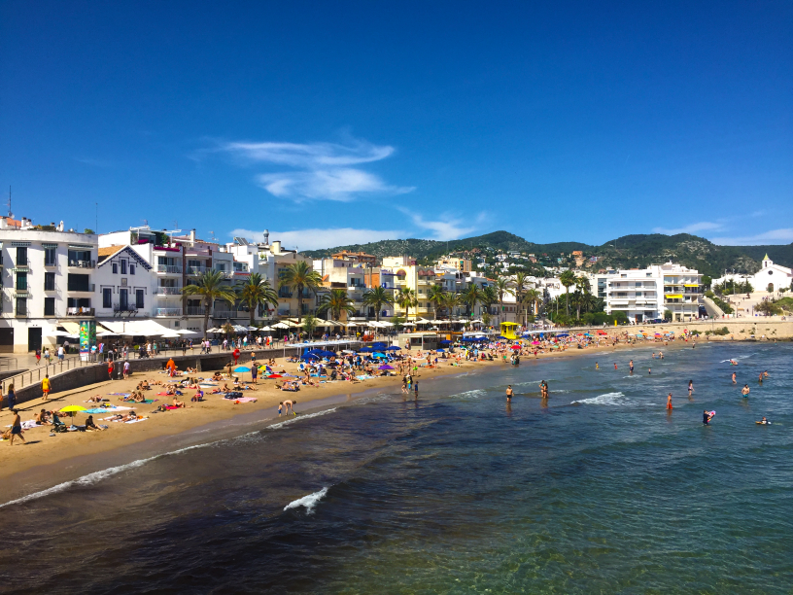 Interning in Barcelona has been one of a kind and I could not have chosen a better city to complete it in. This experience has not only aided me in my journey as a university student but has also molded me into a more wise, independent and engaged individual, allowing me to grow personally and professionally. This adventure has been eye-opening and memorable.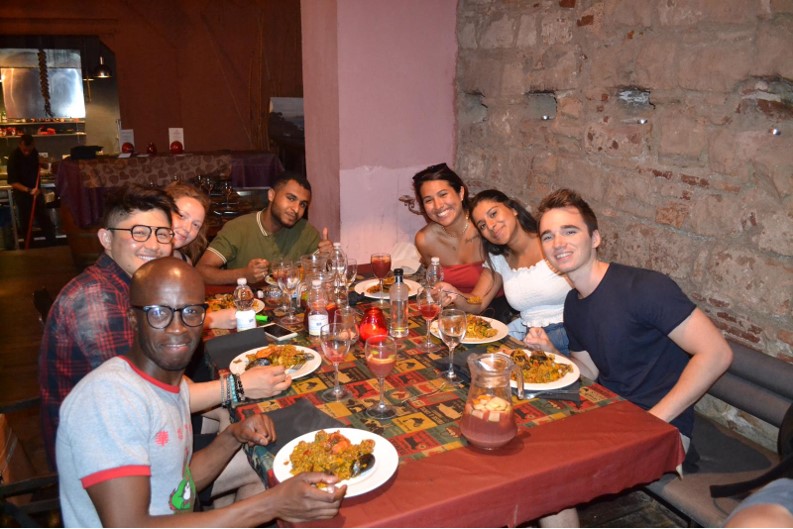 The frequent excursions held by Connect-123 was successful in bringing the intern group closer, enabling us to learn more about each other.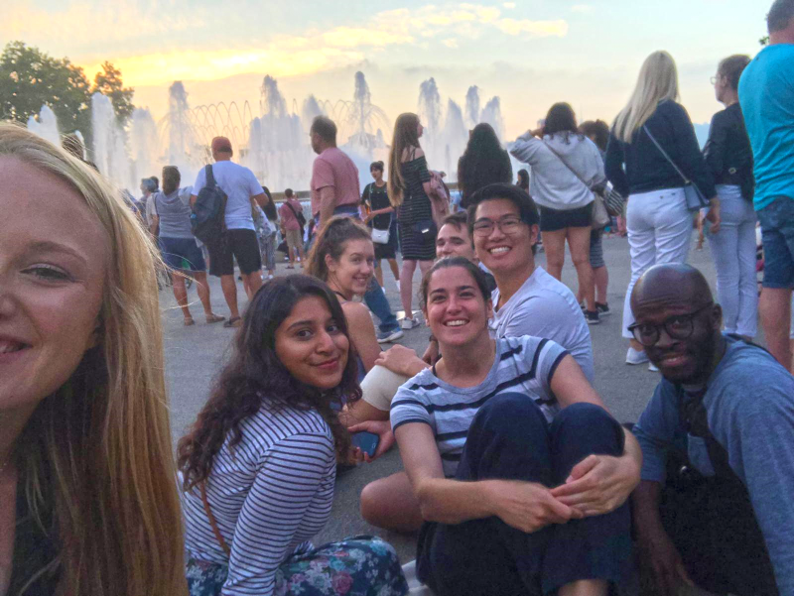 Thank you Connect-123 for allowing me to excel in a subject that I am very passionate about, in the most perfect city.