From policy internship in Cape Town to Michigan State Senate: MSU alumnus looks back to the future
By Kate Rau

Molly Korn is about to start her new role as Chief of Staff for a member of the Michigan State Senate. She's spent six years in the Michigan State House, working in the Legislature for a representative out of East Lansing, and is gearing up for the next step in her career.
But eight years ago Molly wasn't quite on her way to a job at the State Senate. She was working as an intern in Cape Town at a local education organization, liaising with delegates from across the country in preparation for a large policy summit taking place in the Mother City.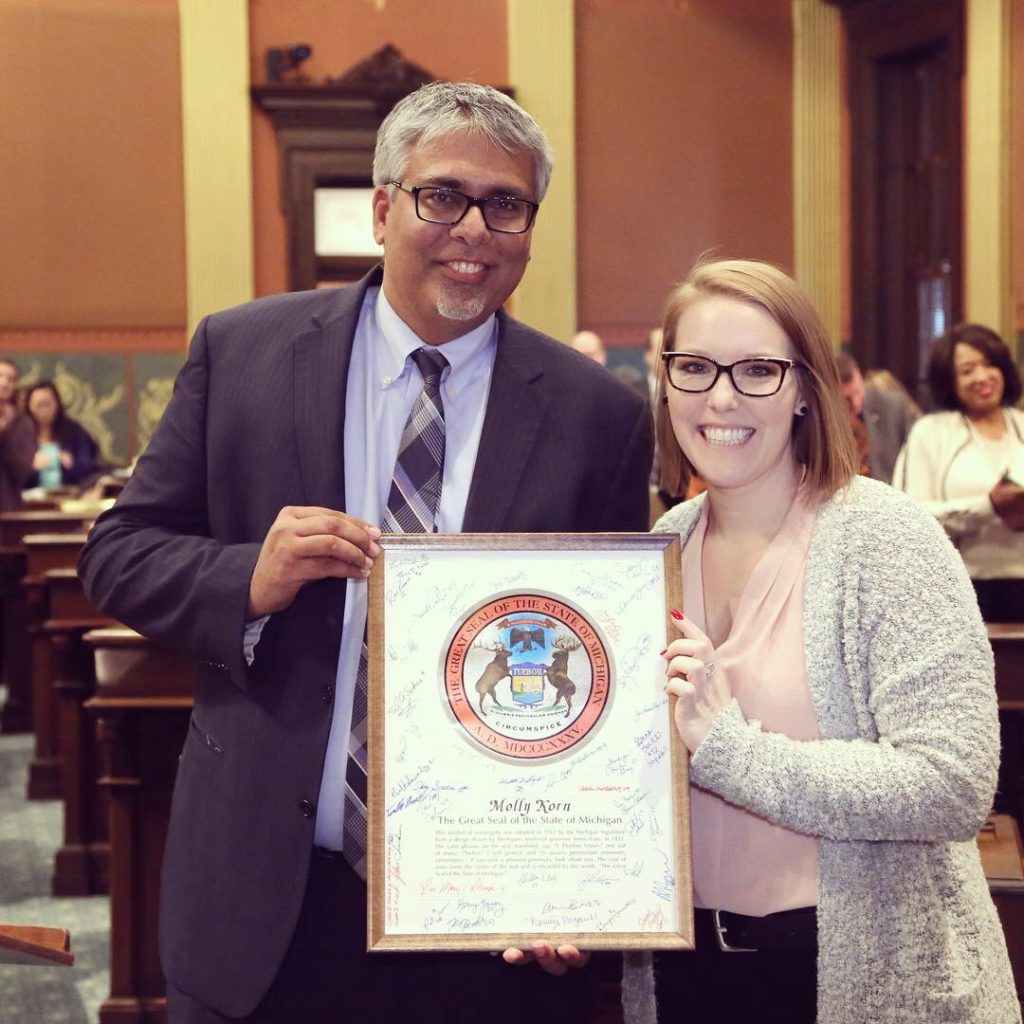 "The legislative process in Michigan can take a lot of time and effort depending on the policy area. My job is to follow it through that process from the initial research phase, through meeting with stakeholders involved, and getting bills voted out of the legislature, hopefully getting it to the Governor's desk for signing into law. My new role encompasses a lot of the policy creating, but it will also be managing office staff and ensuring that everything is running smoothly when it comes to our legislative agenda, constituent outreach and political strategizing," says Molly.
Tell us about your internship in Cape Town and what you learned during your time abroad?
Molly did her internship in Cape Town the summer going into senior year of college. A year later she graduated from Michigan State University with a Bachelor's Degree in Social Relations and Policy.
"The experience I gained from my internship in Cape Town helped get me an unpaid internship in the State Legislature, which propelled me into my current career path. My internship focused mostly on constituent outreach, but as I was hired into a full-time position I started doing scheduling, internship management and constituent casework. Eventually, my role shifted into more policy research development.
"My internship in Cape Town really ignited the political activist in me. There is so much work to do when looking at policies surrounding civil rights and economic equality. Seeing that activism through the lens of educational inequality, helped me gain perspective of the same types of inequalities in the US," she says.
"It was a really good learning experience. During my time at Equal Education we were preparing for an education policy summit at Cape Town University. I approached leaders in education from across the country, inviting them to attend.
"I helped each of the delegates with their travel plans, many of whom lived in Xhosa speaking areas of South Africa and would be traveling far. Struggling to understand each other properly, and having to overcome the language barrier was the most challenging part of the summer.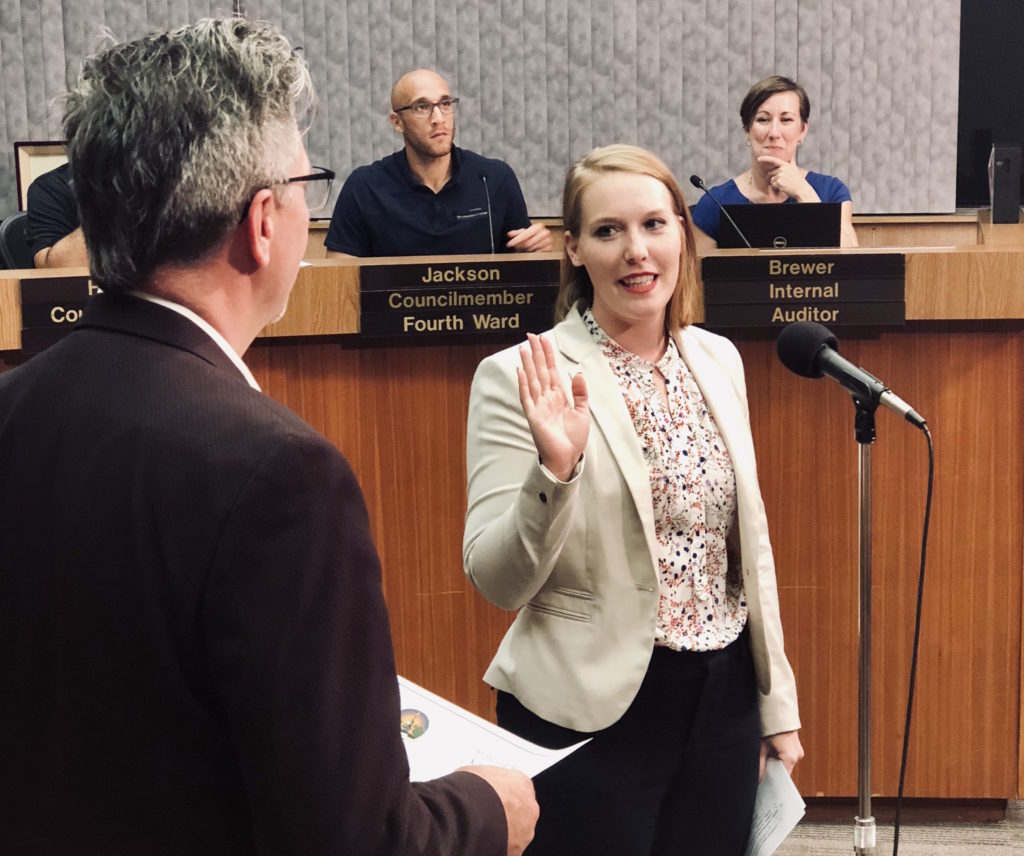 "Through patience and my many apologies, everything ended up working out. That experience – after having gone through it – gave me major confidence in communicating with people. After needing to navigate effective communication when I didn't speak or understand any Xhosa, I came back to Michigan feeling like I could communicate with anyone. I used to be timid and nervous about talking to people over the phone. I definitely didn't have that problem after Cape Town."
After doing her research and analyzing policy on school governing bodies in the Western Cape and Gauteng provinces as part of her internship, Molly did her final paper on the education disparities encountered in Khayelitsha.
"There are similarities, and differences, between Cape Town and Michigan. In the different districts."
What do you miss about living abroad?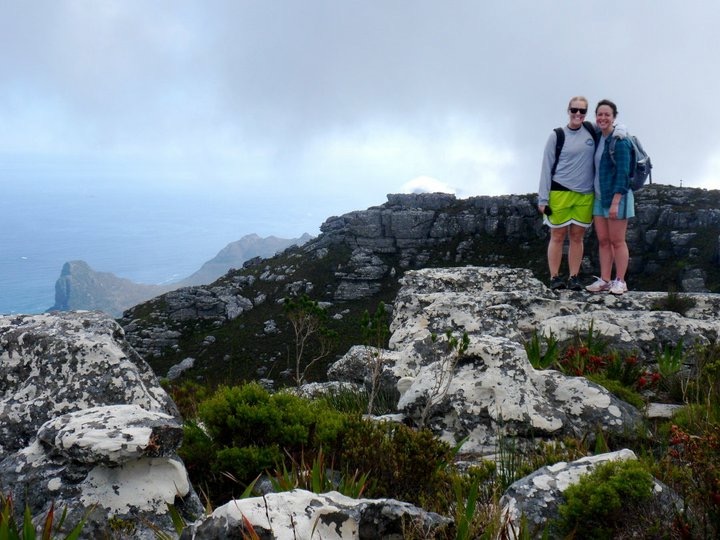 "Living in a different country for three months was one of the most amazing experiences I've had the privilege of having. I loved being in Cape Town. I still have the notebook I used during my internship in South Africa; a bunch of it is my own written phonetics of how I needed to be pronouncing people's names over the phone so I didn't sound like a total idiot.  
"Living in a metropolitan area that is a mere 10-minute drive away from the mountain and the ocean is just the craziest combination. It's a dream. And the Garden Route is spectacular, an unforgettable space in the middle of the wilderness."
Are you considering an internship abroad to take your career to the next level?
Contact us to find out more about our bespoke service learning programs and international internships designed to challenge and inspire you!