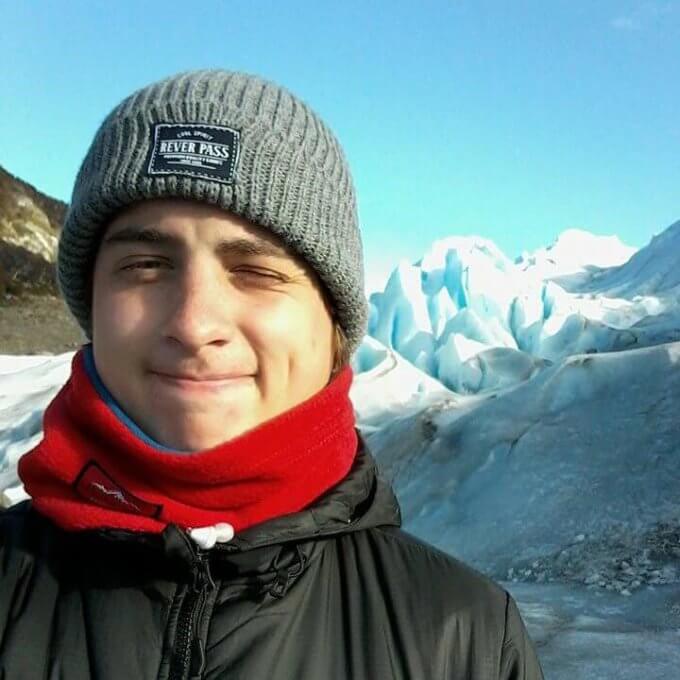 Ben Waters
Sports Intern

| Buenos Aires
University of Colorado at Boulder
5 September 2016
Getting to live two months in the middle of Buenos Aires has been one of the most remarkable experiences in my life and I can't imagine how it would have turned out without the guidance of Connect-123. I decided to take a gap year between my senior year of high school and freshman year of college. Initially I was overwhelmed by the amount of time I had just opened up for my year and was unsure how I would spend my year. After days of research and months of planning I had my year mapped out and had been fortunate enough to get accepted for an internship set up through Connect-123 in Buenos Aires for the last leg of my journey.
When I arrived in Argentina I was greeted by a very friendly driver who took me from the airport to the apartment that I would be spending the next two months living in. When we reached the apartment, which was located in the beautiful neighborhood of Recoleta, I met the owner of the apartment and was shown around what was a very nice complex and had full accommodations, I couldn't be happier. The next day I met the Connect-123 Program Coordinator, who is full of knowledge about the city and advice on how to adjust to the Argentinian lifestyle. We also discussed the internship I would be beginning shorty at a school about 20 minutes' walk from the apartment. Connect-123 also does a great job of finding activates to help their members experience parts of the city and culture that one would normally not experience.
My internship was the highlight of my time in Argentina. I had the opportunity to work with children ages 7-14 as a athletics assistant and I had a great time doing it. The kids all were enrolled in English classes and enjoyed practicing their English with me as I practiced my Spanish. The other members of the staff were all extremely friendly and made an effort to include me in their group and conversations. At the end of the internship I was sad to say goodbye to the many good friends I had made during my time in Argentina but still stay in contact with many of them, another perk of working with Connect-123
Connect-123 was also very helpful in helping me travel to other parts of the country. With their help I was able to travel to Patagonia and Salta both of which were amazing experiences.
Back to all reviews
More Reviews for Youth Development and Sports Internships in Buenos Aires

Emma-Louise Wagstaff
Youth Development / Sports Intern

| Buenos Aires
University of East Anglia
14 November 2013
As a student of languages at my home university in the UK, I decided to spend 5 months of my year abroad in one of the most incredible cities in South America. My time in Buenos Aires is one that I will never forget and neither will I forget the friends I was able to make out there, too. I undertook two internships out in Buenos Aires; for two months...