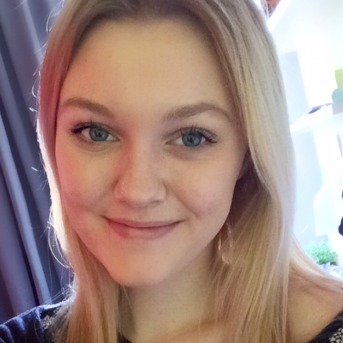 Charlotte Harris
Education Volunteer

| Barcelona
Weston High School, Massachusetts
19 February 2015
I was fortunate enough to have the time to volunteer in, as well as explore, one of the most amazing cities I have ever been to. Barcelona's culture is a beautiful experience, my volunteer work at two non profit youth centers was definitely a new adventure each day and I am grateful to have had the chance to meet and explore Barcelona with other Connect-123 volunteers. I had a chance to work within the realm of what I am passionate about and in turn the experience has made me even more eager about my future and what I will choose to pursue.The fact that I do not speak Spanish worried me but nevertheless I had the chance to relate and converse with fellow staff members, the children of my volunteer establishment and the people I met during my time in Spain. In return, their own curiosity and kindness towards me broadened my sense of connection with the world and myself.
The opportunity to come to Barcelona not only created beautiful memories but offered some clarity regarding my future. I arrived in Spain with no expectations other than the ones I had set for myself, now looking back this trip would have exceeded every single expectation if I originally had any. The time flew by much to quickly and I am returning home with more energy, confidence in myself and future, experience, extraordinary memories, and of course the artwork and gifts from all the incredible children I worked with. During my stay I traveled to Betanzos as well as Caruña and Santiago with a friend I made while staying in Barcelona. It is a completely different experience to explore a new place with someone who lives there. Her family was so generous and hospitable to me during my short stay with them and I hope to visit them again. My time in Barcelona wasn't just enriching for me, it was also gratifying. Lea from Connect-123 and the staff at the youth organization granted me a terrific opportunity, truly the best I have ever received. The response and overall feeling gained from my work here has made me so appreciative for Connect-123's organization. Hasta Pronto!
Back to all reviews
More Reviews for Community Service Volunteer Programs in Barcelona

Elizabeth Stack
Community Service Volunteer

| Barcelona
University of Texas at Austin
8 January 2013
My time in Barcelona was life changing. Through their personally tailored process, Connect-123 found me a dream volunteer position at a center for underprivileged/at risk children. There I had the opportunity to work with the kids at many levels. I attended staff meetings where my input was always welcome, assisted with workshops and English lessons, and during free time I was simply able to enjoy playing with the kids acting...