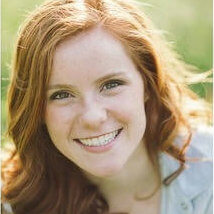 Helen Bonnyman
Education Intern

| Buenos Aires
Rice University
20 October 2016
During my gap year before starting as a freshman at Rice University, I interned for 3 months as a teacher's assistant at a preschool in Buenos Aires. It was a super great experience: my Spanish skills improved tremendously, I gained valuable experience working with children, and I immersed myself in the porteño culture. My internship was certainly hard at times, mostly because of the language barrier between myself and the other teachers, I was enriched so much by getting to spend time with such adorable children.
Outside my internship, I loved taking classes at the language school Connect-123 referred me too. The teachers there were excellent and I made friends with several of the other students there from Europe and the US. This was my first time living on my own, which presented some of the biggest challenges of my trip, but our program coordinator was always there if I needed help. I like the way being a Connect-123 intern provided me with a network of new friends to explore Buenos Aires and Argentina with. There were many planned activities us interns could join in on, but C-123 was appropriately hands-off so that our experiences could be as unstructured as we wanted. We were in charge of shaping our own experiences. The highlight of my 3-month time in Argentina was the trip I took to Patagonia with some friends from Connect-123.
I would certainly recommend a Connect-123 internship to anyone looking for an educational and fun experience that can be as structured or as free as you wish.
Back to all reviews
More Reviews for Education and Teaching Internships in Buenos Aires