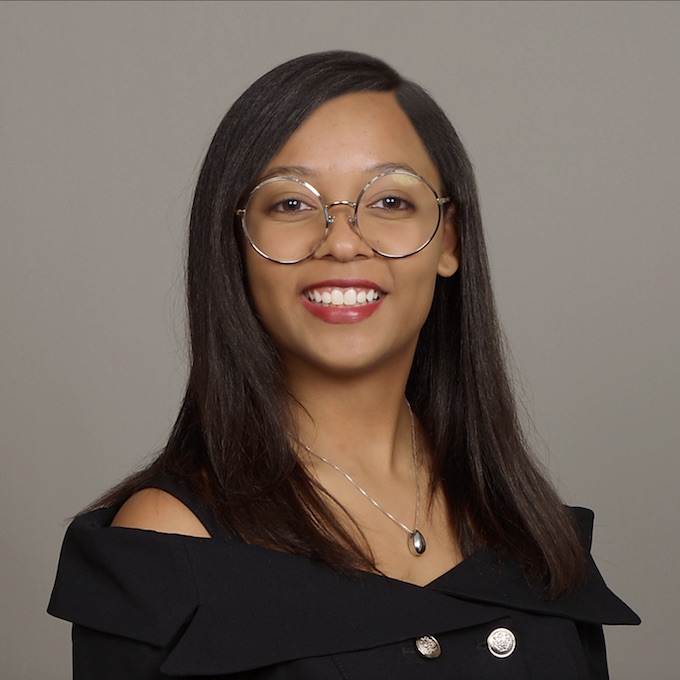 Jacqueline Howard
Animation Intern

| Shanghai
University of Southern California
22 September 2019
My internship was a wealth of knowledge. I was excited to go to work every day and learn something new. I ended up working at two companies within the same office, where both internships gave me the opportunity to better hone my digital skills as well as go on live action sets for clients such as the NBA and Self Media Fashion Company. They required that I have both a positive and driven outlook as well as communication and problem-solving skills. I was often asked to work on several projects at once and prioritize accordingly. My experience at these companies wasn't purely professional. They treated me like family and often asked as many questions about me and my culture as I did them. One of the things I noticed right away was their willingness to speak with me. We went to lunch together almost every day and they answered any and all questions I had about work, Shanghai, or life in general. I also became infinitely better at my Mandarin in terms of listening comprehension and gained more confidence in verbal communication.
Through the program I gained a lot of valuable experience that I could put towards my classes and my career. Using programs such as Adobe After Effects, Illustrator, and Photoshop consistently, allowed me to find better ways to utilize these platforms. In addition to that, I made many incredible contacts that are open to me working with them in the future. I can in turn share those contacts with other creators and build a better network for myself and for others. Through Connect-123, there was also the great benefit of experiencing Chinese culture first hand. It's imperative that the knowledge we gained about the work and social life be shared in order to encourage more collaboration across borders.
This program not only allows students the internship experience they need on their resume, but also a better understanding of global business and culture. It was the best experience I've ever had at an internship and abroad.
Back to all reviews
More Reviews for Design Internships in Shanghai

Tina Rubanik
Interior Design Intern

| Shanghai
Istituto Europeo di Design, Italy
27 December 2012
I had a wonderful experience in Shanghai! I had a chance to work in a company I had always dreamt I could work for! It was just awesome! The work was intense but so interesting. Shanghai is like an Asian New York that never sleeps, nobody will remain indifferent! My Connect-123 program coordinator, Jimmy, was very helpful and we were having so much fun with him and other interns! I...