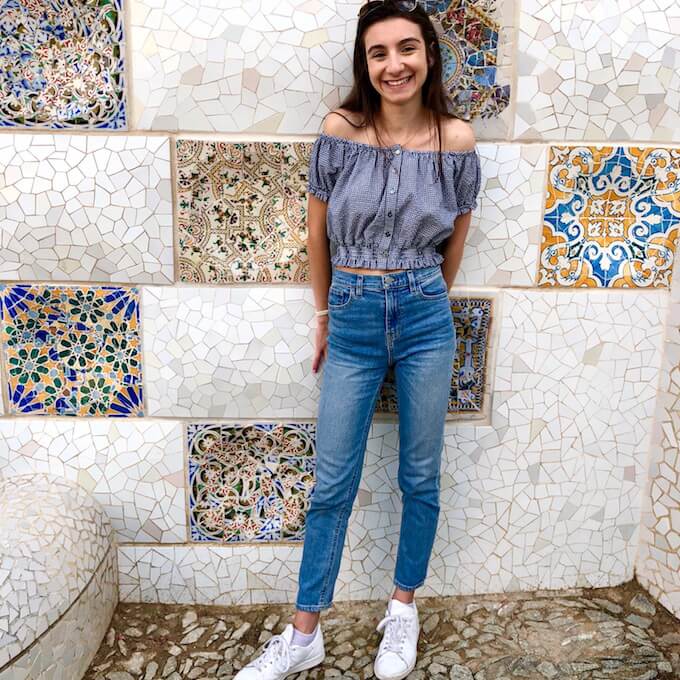 Julia Friend
Psychology Intern

| Barcelona
Harvard University
14 June 2018
I do not even know where to begin to describe my experience this past spring/summer with Connect-123. When I first arrived I was immediately in awe of Barcelona and its contagious energy. I remember how nervous I was walking to the first meet up with Connect-123 people and coordinators, but the minute I walked into the restaurant I was welcomed so warmly and felt at ease. It was so incredible to meet people of all ages from all different places. I was worried that my experience would be different from a traditional study abroad program, but what I got was even more unique and something I could have never imagined. I was able to make friends from all walks of life and take time to really explore the city and other parts of Europe, such as Sevilla and Italy. I was also fortunate enough to have the most incredible internship experience.
I interned at a psychology center, working on a variety of projects from management, to creative, to clinical, and even getting to sit in on patient visits. I cannot express how much I learned from them and how grateful I am for the experience they gave me. I truly could not have found a better or even equivalent opportunity in the U.S even if I tried. I walked away with incredible relationships and connections, and a completely new outlook on the clinical and academic world of psychology. I am so excited to apply what I have learned to my future studies and plans.
Connect-123 truly took the time to get to know me throughout the interview process. I went into the process without a sense of what field I really wanted to intern in, and they found me this incredible opportunity that matched my interests and mindset more than I could have done for myself. My two months in Barcelona went by in the blink of an eye – the sites to see, the food, everything was never ending, and each day I found something new I wanted to explore next.
Connect-123 came to me at a point in my life when I was feeling quite down and lost and I am beyond grateful. I learned so much about myself during my journey and gained a new appreciation for all that life has to offer. I will never forget my time in Barcelona and will cherish the memories and friendships made. Barcelona will always hold a special place in my heart and I am already thinking about the next time I can come back!
Back to all reviews