Karla Trevino
Social Work Intern

| Buenos Aires
University of North Texas
30 July 2012
After spending two months in Buenos Aires and with Connect-123, I am really happy with my time spent there. The city is full of life and there is always something new to do. Learning public transportation was a challenge of its own, but I am happy to say I mildly, have mastered it. The opportunity provided allowed me to work somewhere I loved, and to meet great new people. My Spanish has improved and I have also learned a lot about myself and the wonderful world we live in along the way!
Back to all reviews
More Reviews for Social Work Internships in Buenos Aires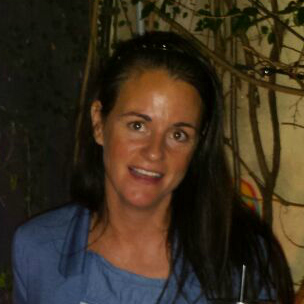 Chiyvonne Shennan
Social Work Intern

| Buenos Aires
University of Salford Graduate
7 November 2014
I was given the opportunity of a lifetime to intern in one of the most amazing cities I had ever been to, Buenos Aires, I have travelled extensively and have to say that BA is incredible and always something for everyone to do, it is rich with culture and diversity and Connect 123 made this possible. Being a social science student and coming from Manchester, England, I found it impossible...

Michelle Cunningham
Social Work Intern

| Buenos Aires
Emporia State University
5 August 2012
From the moment Connect-123 called me, I knew I was going to go with them. The staff worked hard to find me an internship that would fit my preferences. I had 2 goals, to learn as much Spanish as possible and to intern in the field of neuropsychology. Oh, and a third goal to check the Iguazu Falls off my bucket list. Done!! On May 29th, I left home and...