Karlayne Powell
Law Intern

| Buenos Aires
7 January 2013
This past year I had the opportunity to travel to Argentina to work as a legal intern through Connect-123. My experience with Connect-123 was more than just incredible; not only did they find an extremely hands-on internship, but also a conveniently located apartment, all with exceptional assistance from the program coordinators.
I worked in a middle-sized law firm located in the heart of Micro Centro in Buenos Aires, Argentina. The staff was incredibly friendly and accommodating, the hours were flexible and the interns had their own work space, which included a desk and computer. Interns had the ability to work directly with one of the founding partners of the firm; who was willing to put their trust and confidence into the work of the interns. The employer was able to speak English, which is always helpful to those who aren't well versed in Spanish, but there is also an opportunity to practice Spanish.
As an intern, I had the opportunity to participate in conference calls with clients overseas and carry out preliminary depositions with in-office clients. Primarily, I worked on translating by-laws of companies managed by the firm, as well as writing memos and possible proposals for solutions to client's problems. At times, I was able to go around the city, and view several processes of the Argentine system, such as the notarization and legalization of documents.
The apartment I lived in was a fifteen minute bus ride to the internship site, and was off of the main shopping/café street in the Recoleta neighborhood of Buenos Aires. The location was essential because I could walk anywhere and do anything, with access to a variety of buses as well.
The best thing for me about Connect-123 was the assistance. Any company may be able to find a job or apartment, but Connect-123 goes a bit further. My coordinators were so helpful; from getting settled, to figuring out where to buy bus passes, no issue was too small for them to handle. In addition to visiting other parts of the city, and having different night activities, the coordinators also gave guidance on upcoming attractions in Buenos Aires each month. Connect-123 allowed me to have a unique experience without the hassle and worries of finding a legitimate internship with substance and a non-shady apartment with sincere roommates.
Back to all reviews
More Reviews for Law Internships in Buenos Aires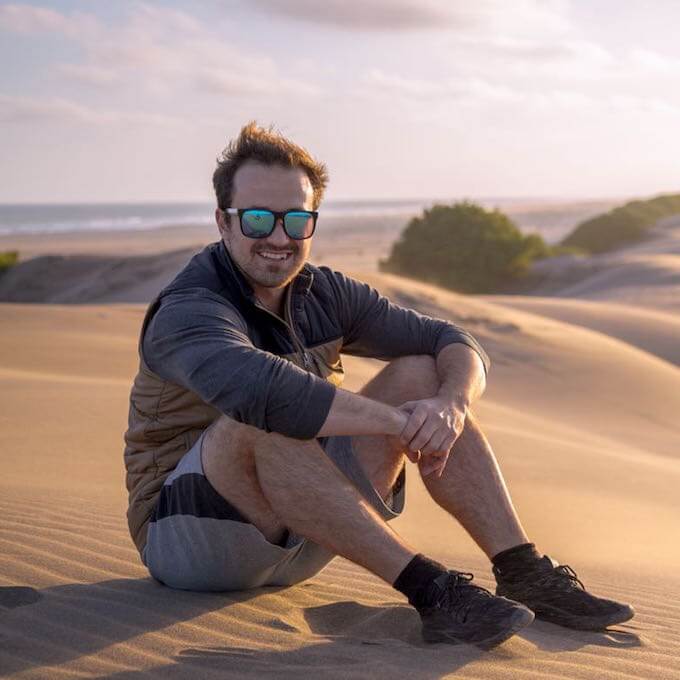 James Addington
Law Intern

| Buenos Aires
University of Canterbury
6 April 2018
After completing my studies at the University of Canterbury I wanted the challenge of living and working abroad in a foreign language. With the help of Connect-123 and the New Zealand Embassy to Argentina, I undertook a three-month legal internship in Buenos Aires. The experience has exposed me to the Argentine legal and commercial landscape and helped improve my Spanish. Buenos Aires is an epic city and I would 10/10...