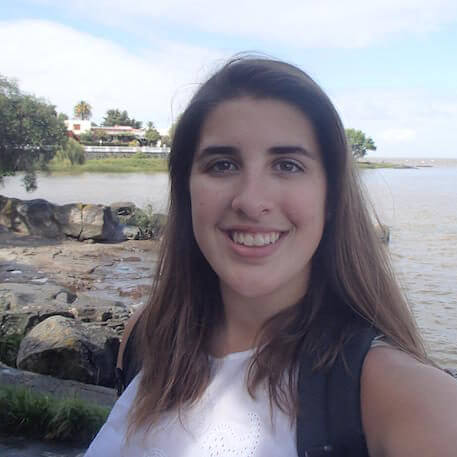 Katie Vause
Marketing Intern

| Buenos Aires
International Baccalaureate, United Kingdom
13 May 2016
My 2 months in Buenos Aires were some of the most rewarding, challenging but most fun I have ever had.I'm bias but it is such a cool city to spend time in. It has a vibrant culture, and so many things to do every night of the week, but also great opportunities to relax and get to the countryside or further afield for the weekend. I loved improving my Spanish and took lessons as well whilst I was out there (which I would highly recommend to anyone, as the Spanish is different than in other countries and you can learn about some specific customs in Buenos Aires).
Connect-123 gave me amazing support in Buenos Aires, which made all the difference being in a new and different environment. From the word go, they gave me all the information to make me feel comfortable, and lots of little tips on living in Buenos Aires. Along with all the events they ran for other interns, helping set up my internship and find housing, they made my experience over there smooth and enjoyable.
I worked as a marketer for a small but growing 3D printing company. I didn't have any experience in marketing but my colleagues were patient and kind in teaching me everything I needed to know and made me feel like a valued member of the team.I would recommend this internship to anyone who wants to become immersed in a different country and dip their toes into a completely new industry or further their existing knowledge by gaining experiences in a new environment. But the internship is about so much more than simply working. It's about making new friends across the globe, being challenged by practicing a different language, developing and enhancing skills in an industry, and most importantly learning about a unique and vibrant culture, in which you can have so much fun!
Back to all reviews
More Reviews for Marketing Internships in Buenos Aires